« WARNING: My Foot in Your Ass Might Cause Painful Irritation & Rectal Bleeding
|
Main
|
Herman Cain on Jimmy Kimmel, Now
Correction To Previous Item: That Cain Response Was Published Yesterday, Not Today »
November 07, 2011
Overnight Open Thread
Well personally I blame the French - and society. But to be fair that's my go-to explanation for pretty much everything wrong with the world.
But now science is pointing at your biology (and probably your parents' genes) as the reason why it's so easy to gain weight and so hard to lose it.
Now the standard story is that calories is calories and that it takes 3500 calories burned or skipped to lose a pound of fat. But as someone who's never cut a svelte figure I can tell you that it's always been exponentially harder to lose 5lbs than it is to gain it. So while thermodynamically the equation must balance, there's very much a bias towards one particular side of the balance sheet.
So my theory has long been that gaining weight was mostly a rate problem between your calories burned and your body's metabolic set point i.e. how many calories it thinks it needs. And given a long-running battle between your willpower and your hypothalamus - well your hypothalamus is going to come out on top 99 times out of a hundred.
And now science is coming around to back this theory up:

According to the researchers, it is easy to gain weight unwittingly from a very small imbalance in the number of calories consumed over calories used. Just 10 extra calories a day is all it takes to raise the body weight of the average person by 20 pounds in 30 years, the authors wrote.

Furthermore, the same increase in calories will result in more pounds gained by a heavier person than by a lean one — and a greater proportion of the weight gained by the heavier person will be body fat. This happens because lean tissue (muscles, bones and organs) uses more calories than the same weight of fat.

In an interview, Dr. Hall said the longstanding assumption that cutting 3,500 calories will produce a one-pound weight loss indefinitely is inaccurate and can produce discouraging results both for dieters and for policy changes like the proposed tax on sugar-sweetened beverages.

If the 3,500-calorie rule applied consistently in real life, it would result in twice the weight loss that the new model predicts, the authors wrote. This helps to explain why even the most diligent dieters often fail to reach weight loss goals that were based on the old rule.
Your body is designed to keep you alive no matter how stupid you are. So if it thinks you really need an extra 20 calories a day, it will do everything in its power (which is mainly constant feelings of hunger) to force you to do it. From its point of view you'd have to be an overgrown-but-still-retarded cerebral cortex to ever deliberately under-eat.
Now a scanty extra 20 calories a day doesn't seem like much, but over a year that's an extra 2lbs and over 20 years nearly 40lbs. And if that seems like the story of your life, well now you know why.
But I still like to blame the French.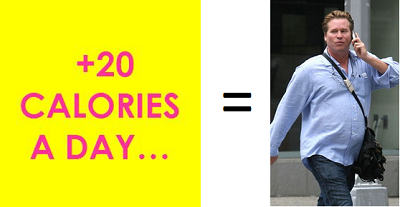 An Homage to Skinemax
Thanks to a childhood friend with the complete set of premium channels I think I've seen nearly every single movie in this collection. Good times.

Jeremy Paxton: Baby Boomers Are The Most Selfish Generation in History
Well to be fair there probably were some prehistoric ones that were worse but their follies didn't get recorded.
Now most Boomers are individually great people and nearly all well-meaning, but it's hard not to argue that as an aggregate group they've left the US and other western countries worse off than what they inherited. They might be the first American generation whose children will be less economically well-off and have a lower literacy rate than their parents.

It is now received wisdom that today's young people may be the first generation in modern history to expect to be poorer than their parents.

Earlier this month, a report suggested the young will be 25 per cent worse off than their parents when they reach the age of 65 — the so-called 'baby bust' generation, having accumulated £400,000 less by the time they retire.

This may not be entirely their parents' fault. But we should certainly take a good share of the blame.

A kinder author would perhaps choose a title like The Luckiest Generation for us Baby-Boomers. But how you handle good fortune is surely just as important as how you deal with adversity.

Opinion surveys show surprising numbers of this solipsistic generation still consider themselves — absurdly — 'anti-establishment' and 'less trusting of those in authority'.

The truth is, the Lucky Generation are in authority and have been for years now.

Between us, we have been on the first binge known to science in which the hangover was inherited by our children.
Well just wait until the Boomers retire and the Millennials twig on to the fact that all the seedcorn has been eaten.
America Fuck Yeah
Contrary to popular belief China does not make everything. And here's a whole web site dedicated to showing off goods made in America.

The Socket map of the World
Well I happen to think the American model is a pretty good trade-off between size and mechanical robustness while the British socket just seems needlessly clunky.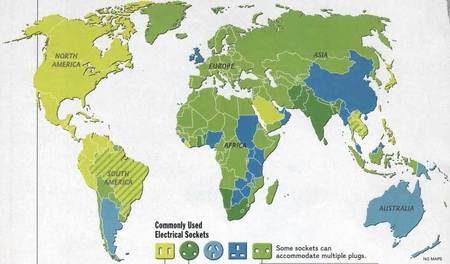 The Puberty Puzzle
So girls seem to be entering puberty earlier than ever before in many countries and no one knows why.

By the 1980s, the onset of puberty, if not actual menstruation, had gone into free fall–a change so sudden and pronounced that something more than normal evolution must have been at work. In a landmark 1997 study of 17,000 [US] girls … more than 10% of white girls and an astonishing 37.8% of black girls were showing early breast development by age 8
Some have looked for a chemical cause for this, but it's hard to see how a single chemical/hormone could affect so many countries simultaneously. But a new theory argues that early puberty is a survival adaption to disrupted families/lack of men:
Father absence is indicative of the degree of polygyny (simultaneous and serial) in society. Polygyny of both kinds creates a shortage of women in reproductive age, and thus, early puberty will be advantageous. Available comparative data indicate that the degree of polygyny is associated with a decrease in the mean age of menarche across societies, as is the divorce rate a presumptive index of serial polygyny, in strictly monogamous societies.
...As specified by evolutionary causal theories, younger sisters had earlier menarche than their older sisters in biologically disrupted families (n = 68) but not biologically intact families (n = 93).
Lack of fathers - what
can't
it do.
10 Things You Should Never Say To An Emotional Woman
Ah if only the Maetenloch of today could send this article back in time to myself.

4. Lame Phrase: "Stay strong for me."

When will you learn that being emotionally vulnerable is a form of strength? Also, I'll stay strong for me, not for you.

Better Alternative: "You are strong. You can handle this."

5. Lame Behavior: Dead silence, a look of confusion, or a big, annoyed-sounding sigh. All non-verbal communication failures.

Better Alternative: Eye contact. A compassionate expression. Empathy tears (a very advanced move).

6. Lame Phrase: "It's not a big deal. We don't need to make a production out of this."

Well, it's clearly a big deal to me.

Better Alternative: "Explain to me why you're so upset."
Well here's another take on
how to console a crying woman
:
2. When you encounter the crying woman (and she needs to be sobbing as if she's been hurt — never approach a woman who is merely weeping or teary), approach her as if you're advancing on a wounded animal that might still be able to bite — slowly, thoughtfully. Pull out the handkerchief.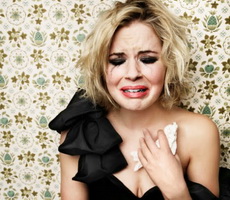 All of which reminds me of
The Crying Wife
.
The Yahoo AoSHQ group. Bla bla bla. And don't forget about the Job Bank.
Tonight's post brought to you by future history tourist attractions: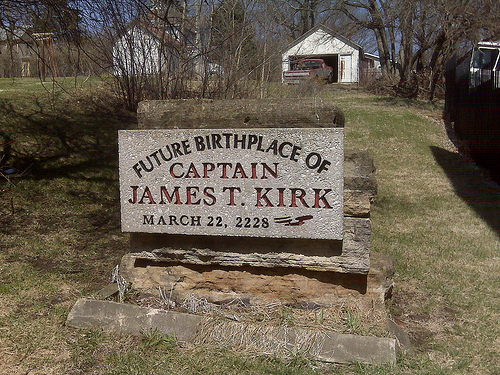 Notice: Posted by permission of AceCorp LLC. Please e-mail overnight open thread tips to maetenloch at gmail. Otherwise send tips to Ace.

posted by Maetenloch at
10:07 PM
|
Access Comments