« The Walking Dead; Added: Hell on Wheels Pilot Immediately Following
|
Main
|
Top Headline Comments 11-7-11 »
November 06, 2011
Overnight Open Thread
So What's Quirky About the United States?
It's always interesting to find out what foreigners consider the strangest things about the US. Often it's the little things that we just take for granted and don't give even a second's thought to. (And here I make a distinction between foreigners who have actually visited and lived in the US. Lots of Europeans - especially Germans - have what I call 'false familiarity' with the US, believing that years of watching Dallas and Baywatch religiously is the same as knowing Americans and American culture.)
When I've had friends from Ireland visit the two things they were fascinated by the most were school buses and the size of our mayonnaise jars - and we're talking regular grocery store sizes, not the Costco institutional-sized ones. And German guests were amazed by the number of 24-hour stores we have and how common it is to fly an American flag and sing the national anthem which to them seemed insanely nationalistic.
4700 kinds of toothpaste.
Surprisingly clean big cities.
Everyone complains bitterly about the suckitude of government and is suspicious of it but they all follow the rules anyway even if nobody is watching.
How supermarkets not just let you wander off with carts into the wild blue yonder but will set up displays of firewood, plants, pumpkins, etc., out front with nobody watching and trust you'll bring it indoors to pay for it.
- People ask "How are you?" as a casual greeting, but no one really cares how you are. He feels like it's too personal of a question to ask a stranger and doesn't like the insincerity of it.
- Tipping as an obligation. He doesn't understand why restaurants don't pay servers a better wage and do away with tipping altogether.
...
- Flags on everything. In Norway, flags fly on government buildings and they get out their little flags on their national day and maybe on some other very important holidays. But in the USA, flags fly from atop Walmarts, they're stuck on bumpers, etc.
- Almost everything stays open on Sundays, and most stores and restaurants are open even on holidays.
- Bathroom doors are so small and leave huge gaps from the floor and ceiling.
Fridges are HUGE compared to upright or under-the-counter European fridges. The default size for milk is the gallon, not the pint. Endless agonizing choices in the supermarket -- which of these 30 types of canned beans do I want now?
Getting to Stage 5 of Romney Grief
So looking at this chart I guess the only question is whether it'll be Romney/Cain or Romney/Perry.
Sigh. Well I've never been one to fret or hand-wring so I'm jumping straight from bargaining to coming to terms with our new Romney overlords. Less angst and acrimony for all concerned I guess.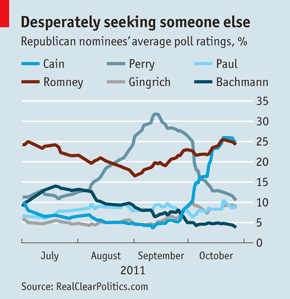 'I am yours for 2 coppers': Graffiti Then and Now
It turns out that graffiti from AD 79 Pompeii and 1960's Los Angeles are amazing similar in content.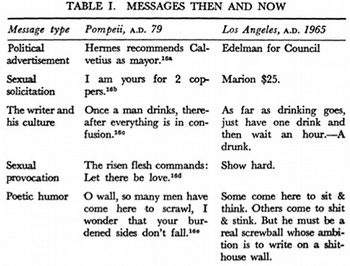 Love Kittehs And The LSD?
Then this video from animator Cyriak is for you.

Ewok Vs The Incredible Hulk
Even honey-badger-esque Wicket wouldn't like him when he gets angry. (thanks to David D.)

The Top 10 Ways to Upgrade Your Dog's Life
Don't just improve your life - doggehs need life improvement as well.

10. Clean Your Dog's Ears Properly

Ears like to accumulate their disgusting ear wax in most types of animals, and dogs are far from exempt.
And don't forget #11
Beer made Just For Doggehs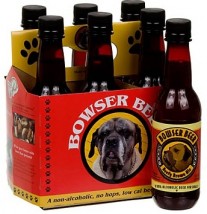 Oh and Now There's Alcohol-Free Beer
Not just low-low-low-alcohol beer but beer that has exactly 0.0% ABV. Perfect for Muslims or those on Antabuse.

Kirin Brewery has introduced the first ever 0.0% ABV beer to the US market. You're probably thinking, "But we already have piles of garbage like O'Doul's and Sharp's; we don't need any more!" Contrary to marketing though, O'Doul's actually has about 0.4% alcohol in it. In fact, anything up to 0.5% can legally be called non-alcoholic.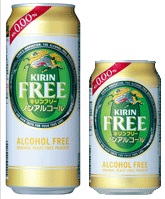 Some Classic Porky's
Once a staple of cable this movie sadly seems to have fallen out of favor in recent years. Well here's a classic moment to whet your appetite. (Thanks to genghis)

For The Jaded Foodie: Seminal Cuisine
Or the ultimate vegan. Be careful though - in some jurisdictions these dishes could be considered sexual assault.

Semen is not only nutritious, but it also has a wonderful texture and amazing cooking properties. Like fine wine and cheeses, the taste of semen is complex and dynamic. Semen is inexpensive to produce and is commonly available in many, if not most, homes and restaurants. Despite all of these positive qualities, semen remains neglected as a food. This book hopes to change that. Once you overcome any initial hesitation, you will be surprised to learn how wonderful semen is in the kitchen. Semen is an exciting ingredient that can give every dish you make an interesting twist.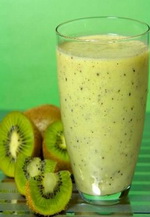 Weekly AoSHQ Commenter Standings
Top 10 commenters:
1 [477 comments] 'Y-not' [66.91 posts/day]
2 [432 comments] 'AllenG (Dedicated Tenther) says 'No' to RINO Romney'
3 [421 comments] 'Vic'
4 [391 comments] 'Soothsayer'
5 [343 comments] 'steevy'
6 [329 comments] 'MissTammy'
7 [326 comments] 'chemjeff'
8 [311 comments] 'tasker'
9 [310 comments] 'kbdabear'
10 [292 comments] 'logprof'
Top 10 sockpuppeteers:
1 [95 names] 'kbdabear' [13.33 unique names/day]
2 [65 names] 'Doctor Fish'
3 [51 names] 'Kansas Gman'
4 [43 names] 'toby928▒'
5 [42 names] 'Guy Mohawk'
6 [41 names] 'al-Cicero, Tea Party Jihadist'
7 [39 names] 'Beefy Meatball'
8 [36 names] 'Baroque'
9 [36 names] 'Mallamutt, RINO President for Life'
10 [36 names] 'Fa Cube Itches'
The group. Yeah.
Tonight's post brought to you by Men vs. Women Part XXXII: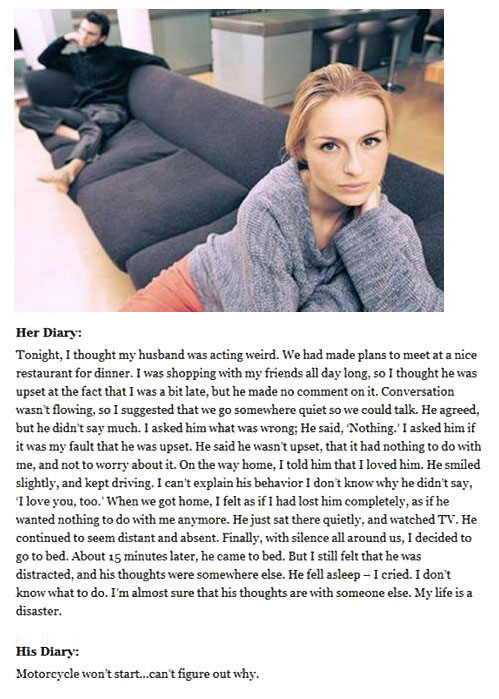 Notice: Posted by permission of AceCorp LLC. Please e-mail overnight open thread tips to maetenloch at gmail. Otherwise send tips to Ace.

posted by Maetenloch at
09:50 PM
|
Access Comments