« Perry at Americans for Prosperity: "Are you better off than you were 4 trillion dollars ago?"
|
Main
|
Friday News Dump: WHITE HOUSE REFUSES TO COMPLY WITH SUBPOENA FOR SOLYNDRA DOCUMENTS »
November 04, 2011
ONE CAIN ACCUSER SAYS SHE HAS CHOSEN "NOT TO RELIVE" THE DETAILS OF THE INCIDENT' SEES "NO VALUE" IN TALKING ABOUT IT PRIVATELY OR PUBLICLY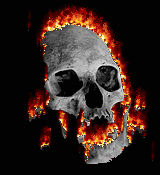 I Missed The Statement... But apparently she includes the statement that she has "chosen not to relive the incident," but stands by what she claimed, or something.
So she's dropping it completely? Apparently so.
She is not asking the NRA to release her from the confidentiality agreement, except for this brief statement.
Beyond saying "what I said before was accurate," she seems to be saying she won't be talking further about this.
The lawyer continues to talk up the "specific incidences" detailed in the written complaint, and says Cain knows all about them, and etc., but won't say what they are.
She prefers to keep her privacy, but she also prefers to snipe at Cain from that position of privacy?
So... one down? Or is she just not talking now, but if Cain gets closer to the nomination (or wins it), we can expect her to revisit this and begin airing complaints to the media again?
More: The National Restaurant Association actually offered to release this woman from the confidentiality/non-disparagement agreement.
She declined.
Here's their statement:
"We have seen the statement Joel Bennett released earlier today on behalf of his client, a former employee of the Association. The Association consented to the release of that statement, at the request of Mr. Bennett's client.

"Based upon the information currently available, we can confirm that more than a decade ago, in July 1999, Mr. Bennett's client filed a formal internal complaint, in accordance with the Association's existing policies prohibiting discrimination and harassment. Mr. Herman Cain disputed the allegations in the complaint. The Association and Mr. Bennett's client subsequently entered into an agreement to resolve the matter, without any admission of liability. Mr. Cain was not a party to that agreement. The agreement contains mutual confidentiality obligations. Notwithstanding the Association's ongoing policy of maintaining the privacy of all personnel matters, we have advised Mr. Bennett that we are willing to waive the confidentiality of this matter and permit Mr. Bennett's client to comment. As indicated in Mr. Bennett's statement, his client prefers not to be further involved with this matter and we will respect her decision.

"The Association has robust policies designed to ensure that employees with concerns may bring them forward for prompt investigation and resolution, without risk of retaliation. The Association is fully committed to equal employment opportunity and to an environment that is free from any discrimination or harassment."
Here's what I am/was thinking:
If this were a trumped up bullshit charge designed to cadge money out of the NRA, we might expect an accuser to file falsely, but then would not re-open the case for the media.
So based on her apparently talking to Politico, I thought at least she really believed there was a strong sexual harassment case here.
But now she says "Nevermind," essentially.
So now I'm thinking her claim was trumped up.