ę A Friendly Reminder
|
Main
|
Top Headline Comments 11-2-11 Ľ
November 01, 2011
Overnight Open Thread
Support for Gun Control vs. Support for Capital Punishment
So here's support for gun control over the last 50 years: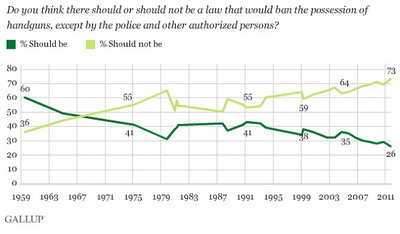 And here's
support for capital punishment
over the same time period: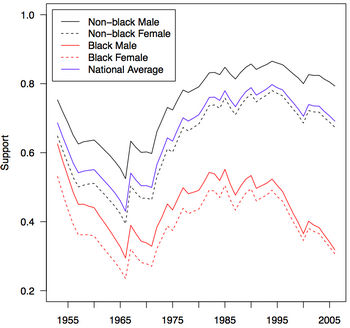 Interestingly the death penalty is now
more
popular than it was in the late 50's and gun control is
less
popular. Proof I suppose that the US does not irreversibly ratchet to the left on every single policy issue. And a reminder that the 50's weren't necessarily a conservative policy nirvana.
What if in fact these are the good old days?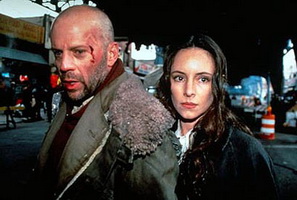 Smoking Gun Found in the Mortgage Meltdown?
Well this does seem pretty damning and the charts all indicate a drastic policy change in the late 90's.

At President Clinton's direction, no fewer than 10 federal agencies issued a chilling ultimatum to banks and mortgage lenders to ease credit for lower-income minorities or face investigations for lending discrimination and suffer the related adverse publicity. They also were threatened with denial of access to the all-important secondary mortgage market and stiff fines, along with other penalties.

The threat was codified in a 20-page "Policy Statement on Discrimination in Lending" and entered into the Federal Register on April 15, 1994, by the Interagency Task Force on Fair Lending. Clinton set up the little-known body to coordinate an unprecedented crackdown on alleged bank redlining.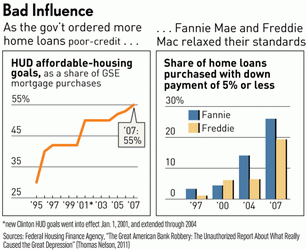 The Electric Multicopter Flies
Genius or insanity - or maybe a bit of both.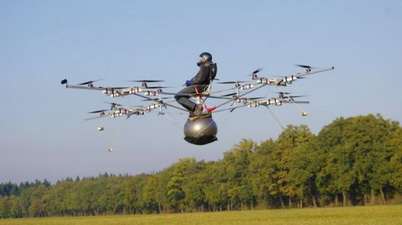 Depressed?
And willing to relocate?

I was so depressed last night so I called Lifeline.

Got a freakin' call center in Pakistan.

I told them I was suicidal.

They got all excited and asked if I could drive a truck.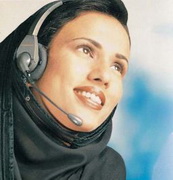 The Aurora Viewed From Space
Video captured from the ISS over the Indian Ocean on Sep. 17th. (thanks to genghis)

Ford Reintroduces the 1965 Mustang
Well not the fully-built car - for pollution and liability reasons I'm guessing - but the steel frames. And since pretty much every other part is available on the after-market, you can now build yourself a 'brand new' 1965 Mustang.

Ford Motor Co. will soon sell brand-new 1965 Ford Mustangs for just $15,000 each. The only hitch: There's some assembly required.

As part of its Ford Reproduction business, Ford revealed today it had approved a new stamping of the steel bodies for first-generation Mustang that buyers could then build into their own 1964 1/2 through 1966 Mustang, using whatever engine, axles, interior and other parts they can find on their own.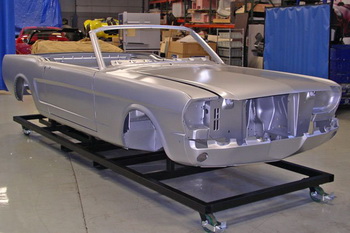 Man Attempts To Woo Woman With Staged Attack, Fails
Well he did have a plan albeit a not very well thought out one. And realistically it was a long shot even before the abject failure.

Wisconsin man, Robbie Suhr came up with a very interesting way to woo the lady he had his eye on. She just so happened to be the 26-year-old exchange student who lived with him, his wife, and children. His foolproof strategy to win her over? Put on a mask, attack her, tie her up, leave, and return as himself to rescue her. Romantic! Dressed in dark clothes and a mask, Suhr, 48, sprung at the woman while she was having a cigarette in the garage late one night. Things didnít exactly go as planned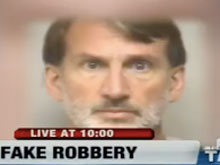 Science: Sugar Does Not Cause Hyperactivity
So far not a single study has found a connection between sugar and hyperactivity:

In my favorite of these studies, children were divided into two groups. All of them were given a sugar-free beverage to drink. But half the parents were told that their child had just had a drink with sugar. Then, all of the parents were told to grade their childrenís behavior. Not surprisingly, the parents of children who thought their children had drunk a ton of sugar rated their children as significantly more hyperactive. This myth is entirely in parentsí heads. We see it because we believe it.

Even when science shows time and again that itís not so, we continue to persist in believing that sugar causes our kids to be hyperactive. Thatís likely because thereís an association. Times when kids get a lot of sugar are often times when they are predisposed to be a little excited. Halloween. Birthday parties. Holidays. We may even be causing the problem ourselves. Some parents are so restrictive about sugar and candy that when their kids finally get it theyíre quite excited. Even hyper.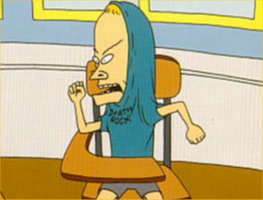 The Yahoo AoSHQ group. You know the way.
Tonight's post brought to you by English, Johnny English: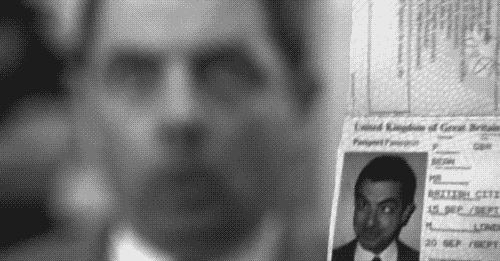 Notice: Posted by permission of AceCorp LLC. Please e-mail overnight open thread tips to maetenloch at gmail. Otherwise send tips to Ace.

posted by Maetenloch at
09:57 PM
|
Access Comments