« Keith Ellison Channels His Inner Krugman
|
Main
|
Top Headline Comments 10-11-11 »
October 10, 2011
Overnight Open Thread
Random Wisdom o' the Day: Always eat your German meat products before attempting to go through US customs.
Younger Voters Want Government to Support Traditional Values?
Well that seems to be what this Gallup survey says. Interestingly support among young voters reached its nadir in 2008 and since then has been skyrocketing since then. Hmm I wonder what could have happened in 2008?
Sometimes the worst thing in the world is to get exactly what you thought you wanted.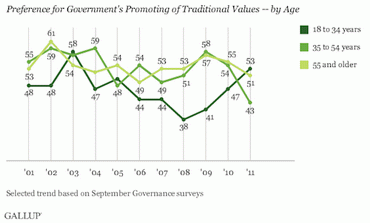 10 Things You Didn't Know About the Witness Protection Program
In the U.S., witness security has protected 7,500 witnesses and 9,500 of their family members since it began, and the testimonies of these witnesses has led to an 89% conviction rate of those they testified against. Here are 10 other things you didn't know about the program that helps take down organized crime, gang violence, and terrorism.
And true fact #11 is that quite a few well-known but anonymous bloggers are in fact members of the WPP.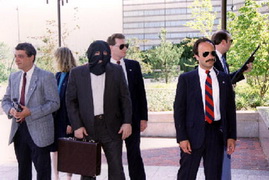 How Benford's Law Shows the Greeks Were Cheating
So how do you catch people making up realistic but fake numbers? Well Benford's Law (AKA Bane of the Fraudster) is an easy and surprisingly effective method. Basically it says that the first digits of a list of numbers will tend to have a certain distribution.

Specifically, Benford's Law has something to say about how many times the digits 1 to 9 should be the leading digit of the numbers in your set. So, items costing £4.00, £412.99, and £4,999.00 all start with the digit 4, and you'd expect around 10% of your set to start with a 4.

That doesn't seem so remarkable, with there being just 9 leading digits to pick from, of course you'd expect each to appear around 10% of the time. But in fact no, the lower the digit, the more likely you should see it. So, numbers in your set should begin with a 1 around 30% of the time, down to 10% for a 4, and with 9′s only showing up 5% of the time.
And when people make up 'random' numbers, they almost never do it in a way that follows Benford's Law. In fact I believe it's standard for auditors to check transactions against Benford's Law to see if they've been fiddled with by humans. And unshockingly it turns out that all the economic figures used by Greece to get admitted into the EU also fail Benford's Law.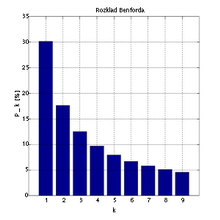 The World's Worst Analogies
Taken from student papers.

Her vocabulary was as bad as, like, whatever.

He was as tall as a six-foot, three-inch tree.

The little boat gently drifted across the pond exactly the way a bowling
ball wouldn't.

From the attic came an unearthly howl. The whole scene had an eerie,
surreal quality, like when you're on vacation in another city and
Jeopardy comes on at 7:00 p.m. instead of 7:30.

John and Mary had never met. They were like two hummingbirds who had
also never met.
Although I kind of like this one:
He fell for her like his heart was a mob informant, and she was the East River.
The McGurk Effect
It turns out that to a certain extent we do listen with our eyes.

Remembering Captain Ed Freeman

You're a 19 year old kid. You're critically wounded and dying in the jungle somewhere in the Central Highlands of Viet Nam LZ (landing zone) X-ray. It's November 11, 1967.

Your unit is outnumbered 8-1 and the enemy fire is so intense from 100 yards away, that your CO (commanding officer) has ordered the MedEvac helicopters to stop coming in. You're lying there, listening to the enemy machine guns and you know you're not getting out. Your family is half way around the world, 12,000 miles away, and you'll never see them again. As the world starts to fade in and out, you know this is the day.

Then – over the machine gun noise – you faintly hear that sound of a helicopter.
You look up to see a Huey coming in. But.. It doesn't seem real because no MedEvac markings are on it. Captain Ed Freeman is coming in for you.

He's not MedEvac so it's not his job, but he heard the radio call and decided he's flying his Huey down into the machine gun fire anyway.
Read the rest to see why Captain Freeman was awarded the Medal of Honor. He died in 2008 at the age of 70.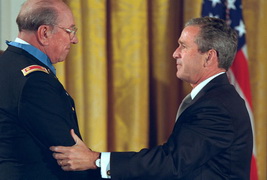 The Top 10 Most Expensive Hotels
You don't have to be DSK to stay the night at Le Richmond in Geneva. You just need $17,000.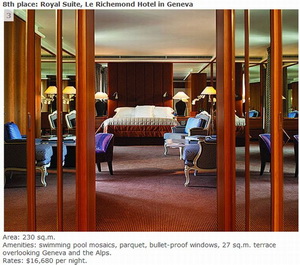 Steve Wozniak's Privately Printed $2 Bill Pads
Here the Woz explains how he can legally print and use his own custom $2 bill pads. He also talks about how he used a fake DOD ID to travel under a false name before 9/11.
[Note this is a level II prank for those keeping track]

For more Woz nerdery go
here
where he shows off his Nixie tube watch.
Oh Noes: Oral Sex Causes Cancer In Men
Does this mean a second look at the controversial HPV-vaccine, Tardasil?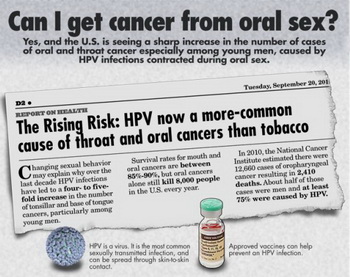 The Yahoo AoSHQ group. Bla bla bla. And don't forget about the Job Bank.
Tonight's post brought to you by the feild of selling drugs: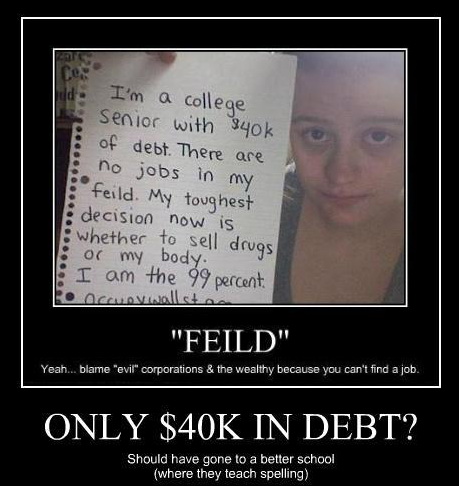 Notice: Posted by permission of AceCorp LLC. Please e-mail overnight open thread tips to maetenloch at gmail. Otherwise send tips to Ace.

posted by Maetenloch at
08:54 PM
|
Access Comments