« For the First Time, A Poll Puts Obama's Favorable Ratings Upside Down, 42 Unfavorable, 39 Favorable
|
Main
|
Rhode Island Meetup Reschedule »
September 17, 2011
College Football Thread
LSU (3) knocked off Miss. State (25) Thursday night, and last night Boise St. (4) had little trouble with Toledo.
Top tens, Wisconsin (7) and N. Illinois, SC (10) vs. Navy, Idaho at Texas A&M (9), N. Texas at Alabama (2), Oklahoma State (8) at Tulsa, and Stanford (6) vs. Arizona.
But the big game tonight is Oklahoma (1) at FSU (5), 8pm EDT.
OU by 10.
Have a great football weekend, morons.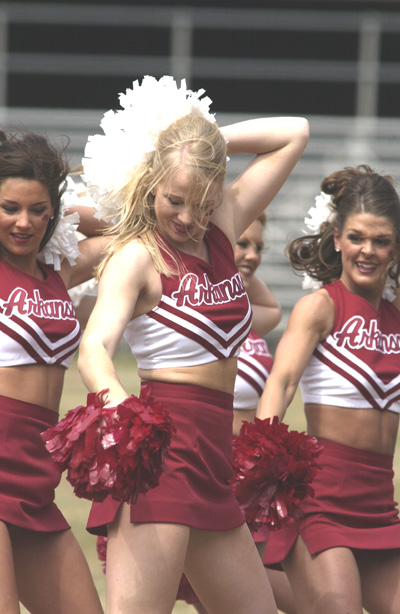 posted by Dave In Texas at
09:18 AM
|
Access Comments