« President Obama, Inspired to Lead by 9/11
|
Main
|
Former Enron Adviser Paul Krugman's Thoughts On September 11 »
September 11, 2011
NFL Sunday
The best thing about football here is that is ain't gonna be a hunnert degrees in Texas. For much longer.
Started out this week with Green Bay dismantling the Saints, which looked a whole lot to me like two decent offenses against two crappy defenses, one slightly less crappy than the other. But points is the objective, ain't it?
Get your picks in, if you haven't already. I'm already stunning the field with my stupid New Orleans upset special.
I'm a football genius.
Also, it seems like maybe I could forego the cheerleader pic today.

...

Nah, I wouldn't do that to you.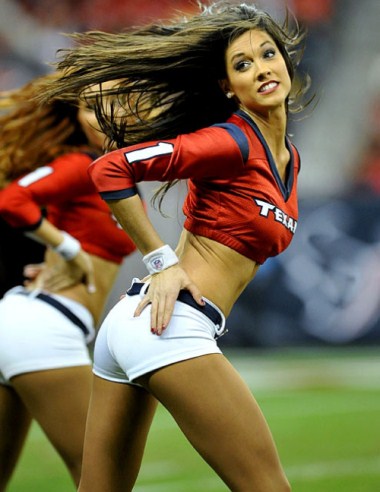 Why we fight

posted by Dave In Texas at
12:50 PM
|
Access Comments