« Romney Proves Delusions Aren't Just For Democrats
|
Main
|
Central Texas Conflagration Update »
September 05, 2011
Overnight Open Thread - Labor Day Edition
Final hours in the holiday weekend and that booze ain't gonna drink itself.
VDH: The Cheney Memoir: Hype and Reality
Is everything you've heard about it is wrong?

I'm about halfway through the new Cheney memoir, In My Time, and it does not at all resemble the media's description of it — a highly controversial book preoccupied with scoring points against rivals — which suggests that many of those who have written about it have not read it. Every writer defends his own record, of course, but I haven't detected any vendettas yet. On occasion, Cheney admits errors of his own, especially unwise press announcements and rash public statements. Although he is critical of Colin Powell in the lead-up to Iraq and afterward, he is more than magnanimous in prior references to the man — no "cheap shots" that I could see.
I'm shocked,
shocked
to find out that the media would ever misrepresent what Cheney has written.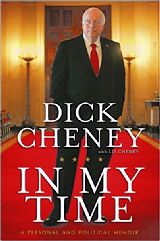 JC Penney Stops Selling 'Too pretty for homework' Shirt
After protests from the usual suspects.

"We agree that the 'Too pretty' t-shirt does not deliver an appropriate message, and we have immediately discontinued its sale," the company wrote of the shirt, which was geared towards girls age 7 to 16.
Yes because girls are such delicate little flowers that if they aren't exposed to 100% positive messages 24/7 they might forsake studying and academics
forever
. So who's the real sexist here? And whatever happened to all that Grrl! power?
Britain Watch: UK CPS To Take Family's Children Away Permanently For Being Too Fat
How fat are they? Well this obese (the children are in the middle):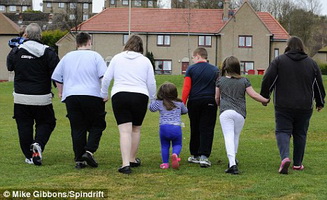 Okay the kids may be a bit heavy, but is this enough to have them removed from their parents and never allowed to see them again? For the CPS it is.
It all started a few years ago when a young boy banged his head and, because he was angry at his father, called his town's version of Child Protective Services and accused his father of hitting him. Child Protective Services did exactly what one would expect it to do when dealing with a stable, middle class family — it latched onto it like a piranha or tick, and proceeded to suck the life out of the family.
Four obese children are on the brink of being permanently removed from their family by social workers after their parents failed to bring their weight under control.
In the first case of its kind, their mother and father now face what they call the 'unbearable' likelihood of never seeing them again.
Their three daughters, aged 11, seven and one, and five-year-old son, will either be 'fostered without contact' or adopted.
"I Did Not Have Sex With That Slave"*
*Stuff Jefferson Said (Vol XIII, Chap.3)
And he was probably telling the truth:

In a book due out Thursday, eminent scholars say it's unlikely that Thomas Jefferson fathered Sally Hemings' children, disputing a decade's worth of conventional wisdom that the author of the Declaration of Independence sired offspring with one of his slaves.
The debate has ensnared historians for years, and many thought the issue was settled when DNA testing in the late 1990s confirmed that aJefferson male fathered Hemings' youngest son, Eston. But, with one lone dissenter, the panel of 13 scholars doubted the claim and said the evidence points instead to Jefferson's brother Randolph as the father.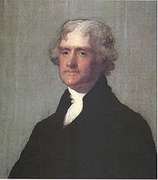 Percentage of Births by Caesarean Section
Can medical necessity really vary this much? Doubtful. And man do the Chinese, Brazilians, and Mexicans love the C-section.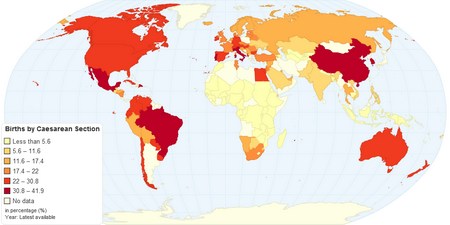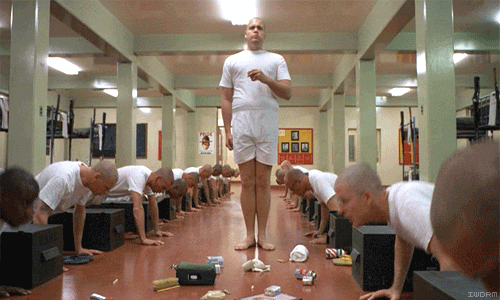 Roodharigendag: When Gingers Gather
The original ginger day in the Netherlands:

Eager participants of all ages have painted a Dutch town "ginger" for the annual Redhead Day in the Netherlands.

Thousands of redheads including a legion of children celebrated their day at Breda with picnics, art, workshops and competitions.
(thanks to Michael Rittenhouse)
But as the Lawgiver says in the sacred scrolls, 'Let not the ginger gather, for he will make a desert of your garden as well as his own'.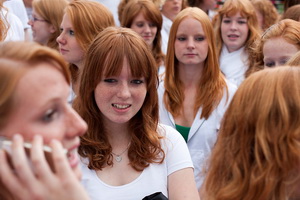 The Yahoo AoSHQ group. Bla bla bla. And don't forget about the Job Bank.
Tonight's post brought to you by David and Iggy: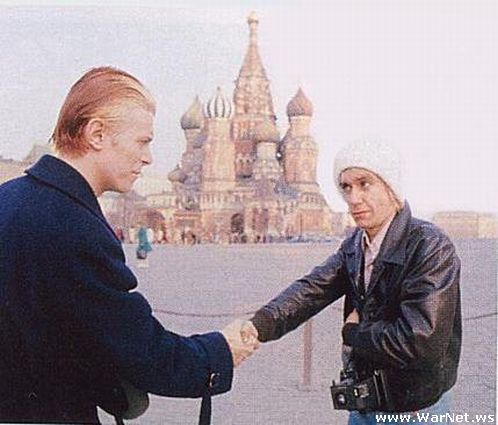 Notice: Posted by permission of AceCorp LLC. Please e-mail overnight open thread tips to maetenloch at gmail. Otherwise send tips to Ace.

posted by Maetenloch at
09:39 PM
|
Access Comments