« 24, The Unaired 1994 Pilot
|
Main
|
Sunday, Sunday, Sundayyyy!! Morning Open Thread »
September 03, 2011
Overnight Open Thread-International Bacon Day Edition [CDR M]
Evenin' morons and 'ettes! I'm back for another Saturday round of debauchery, chit chat and what not. So git yer drink and wear the appropriate level of clothing, the ONT has begun!
TBM reminded me today that today was International Bacon Day so make sure you've had your daily allotment as required for all members of the Bacon Religion.
This story is a little old (last year) but I don't remember hearing about it. Bacon Bikini Contest Raised Cash For Fake Charity.

A California restaurant owner held a beauty contest to raise funds for a diabetes charity in his daughter's name. But the breasts weren't the only things that were fake in this competition. The charity, itself, didn't exist.

Steve Lightfoot held the first ever Bacon Bikini Contest at his cafe, Lightfoot's California Cuisine in Roseville, Calif. on Oct. 22. The event, had, as you might expect, women parading around in bikinis made of bacon – ala Lady Gaga.

Raffle tickets were sold at the event, with the proceeds supposedly going to the Jordan Lightfoot Diabetes Foundation. Jordan Lightfoot, Steve's 19-year-old daughter, does indeed have diabetes, but unbeknownst to her, her father never registered the charity.
Nice idea, poor execution dude. Teaser video below the fold.

Guess Who Said This?
A certain someone gave a statement to Congress back in 1988 and it is a damn shame that he didn't listen to himself. Can you guess who?

People who alter or destroy works of art and our cultural heritage for profit or as an exercise of power are barbarians, and if the laws of the United States continue to condone this behavior, history will surely classify us as a barbaric society.
Yup. The one and only douche, George Lucas. Thanks ahead of time for effin' up the movies for Blu-Ray. NOOOOOOOOOO!
Speaking of Star Wars, it seems Ace got an eyelid job courtesy of Mr. Lucas. So how does it feel to finally blink Ace?

This link has a more detailed list of all the changes/fixes/non-fixes for the Star Wars Blu-Ray release.
House For Sale
This is an AWESOME video for a house for sale in Australia. Hell it's better than the crap Hollywood is spittin' out right now.

Prostitute Meters
I would say CA will jump right on this but they haven't legalized prostitution yet.
Prostitutes in Bonn, Germany have to pay money into a parking meter to work their street corners. So does this mean the "John" gets free parking or will there be a hidden VAT?
25 Coolest Movie and TV Easter Eggs
I used to love finding these things but sadly, I don't watch many movies anymore. Still pretty cool though. I did not know the TRON/PacMan easter egg. Check 'em out.
Sinead O'Connor Is Horny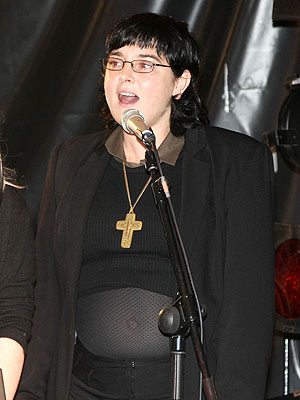 And Can't Get Laid. So any takers from the moron horde?

Funny War Pron
Should've used a HUMVEE.

New Airline Travel Warning
I think I can deal with this type of warning. Qantas warns of in-flight tears and orgasms. Really? Sweet! I'll take that over jihadis and crying babies every time. Now bring back the free international travel drinks!

Qantas has taken in-flight entertainment to dizzying heights by including among its offerings a 50-minute French documentary "The Female Orgasm Explained," which comes inclusive of naked scenes and reveals the mysteries of female sexual pleasure.
Dancing Fails 2011
Man, at home pole dancing looks pretty damn dangerous. I wonder how many morons are actually in this video? Don't be shy, fess up!


Geek Of The Week
I was tempted to say she was an 'ette for a Guess The 'Ette feature but no 'ette would wear an R2D2 helmet that I know of. Well, maybe Rum but she's Sith. Not a bad job though. And she's easy on the eyes! Here's the helmet in action. And here's how she made it.
Obamacare Future?
Yikes. The Civil War was pretty hard core in regard to battlefield health care. Civil War Medicine: 37 Pieces Of History.

Were Colonial Americans More Literate Than Americans Today?
Short answer? Yes. But could they text?

In the extensive NAAL survey, only 13% of adults attained this level. Thus, the proportion of Americans today who are able to understand Common Sense (13%) is smaller than the proportion that bought Common Sense in 1776 (20%).

Well folks, that's all I got tonight. Have a safe and happy Labor Day.

Tonight's ONT brought to you by:
Notice: Posted by permission of AceCorp LLC. Please e-mail overnight open thread tips to maet. Otherwise send tips to Ace.


posted by Open Blogger at
09:48 PM
|
Access Comments