« Dr. Doom Says We're Screwed
|
Main
|
Why Did Obama Muzzle the EPA? »
September 03, 2011
College Football Stuff
It's baaaack. If you missed that barnburner in Waco last night, last year's Rose Bowl champ and 15th ranked TCU lost a close one to Baylor in a high scorin crazy thing, 50-48. It was one of those where the last team that had their hands on the ball when the clock ran out was gonna win it. Remarkably, only one turnover by each team last night, the last one a late 4th quarter interception by Baylor that held the win. Good stuff.
But there's more!
Biggest tickets today probably (19) Georgia at home against (5) Boise State, tonight at 8 eastern. And (3) Oregon vs. (4) LSU, same time (dammit).
The heat is breaking in Texas and I'm looking forward to less that $300 water bills. So I got that goin for me, which is nice.
Have a great Labor Day weekend you goofballs.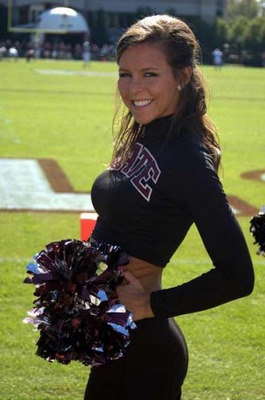 posted by Dave In Texas at
10:50 AM
|
Access Comments