« DOOM: Fiat justitia ruat caelum
|
Main
|
Good Article on the CLOUD Test »
September 07, 2011
Are You Ready for Some Football Pick'em? [CDR-M & Ben] UPDATED
[Bumped: This is the last day for sign up. Picks have to be in tomorrow before game time.]
Well, it's that time of year again.
Yahoo Fantasy Football Pick'em league details below. Link for the lazy here.

Group 1 ID: 431 Password:hobo
Group 2 ID: 432 Password:hobo
Group 3 ID: 3003 Password:hobo
Group 4 ID: 3009 Password:hobo
Group 5 ID: 3013 Password:hobo
Group 6 ID : 428 Password:hobo
If you have already signed up for a league, then please do not sign up again. One team is enough and we want to make sure there are enough spots for everyone.
If you try to sign up and Yahoo tells you the league is full, then try the next league on the list. It's a first come first serve format.
Thanks to a generous donation from Ace, we've been able to double the prize for this year's winner. A free two year subscription to Ace of Spades HQ's website. Ace was nice enough to waive all commenting fees with your subscription. (Normally a $99 value) [seriously though, hit up the tip jar for the love of Pete]

UPDATE [DiT]: This seemed to be, missing.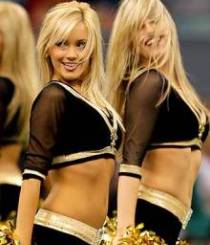 Some Imagination Required.

posted by Open Blogger at
11:38 AM
|
Access Comments