« Unexpectedly, Democrats Begin Demonizing the Tea Party and Playing the Race Card
|
Main
|
Top Headline Comments 8-24-11 »
August 23, 2011
Overnight Open Thread
Been traveling all day and just got off da plane. So tonight's ONT has 43% less effort put into it. Enjoy.
Which "Great Books" Ain't All That Great?
Joe Carter over at First Things talks about 'must read' classics that aren't all that great:

Slate.com asked several authors, critics, and editors to confess their least favorite "must read" book. The selections aren't all that surprising (Ulysses and The Catcher in the Rye are named twice; Gravity's Rainbow three times), but I appreciated this insight by novelist Elif Batuman:

Like many people, I enjoy learning which canonical books are unbeloved by which contemporary writers. However, I don't think participants in such surveys ought to blame either themselves ("I'm so lazy/uneducated") or the canonical books ("Ulysses is so overrated"). My view is that the right book has to reach you at the right time, and no person can be reached by every book.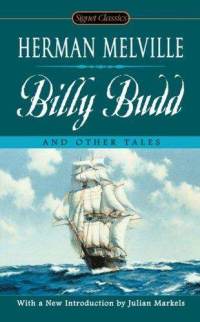 And this is true - having gone back and re-read some assigned books from high school I can say that I do enjoy them much more as a mature adult - but only up to a point.
I still find anything by Melville a tedious bore and don't get me started on Edith Wharton and the dreaded Ethan Frome. In high school I liked Steinbeck a lot but now I find his books mostly preachy and manipulative - much like the later MASH seasons.
And I have to add Heinlein's Stranger in a Strange Land to the list. I only got around to reading it maybe ten years ago and I was distinctly underwhelmed. My feeling were pretty much the same as this commenter's:

…. as a big scifi fan I eagerly looked forward to finally reading Stranger in a Strange Land, one of the few scifi novels said to transcend its genre and actually be a great book. What a letdown!… boring, preachy, and filled with a bunch of unsympathetic cardboard characters that only a 13 year old nerd could love (apologies, 13 year old nerds). And Heinlein does the impossible – he makes Tom Clancy look like a masterful writer of dialogue. Sheesh.
And then we have poetry. Long time readers know my feelings on poetry: I'm agin it. Nuff said.
Jimmy Carter, Founding Father of the Beer Revolution?
The evil that men do lives after them;
The good is oft interred with their bones.
And sometimes they fuck up so wildly in so many directions so long that statistically they're bound to do some good.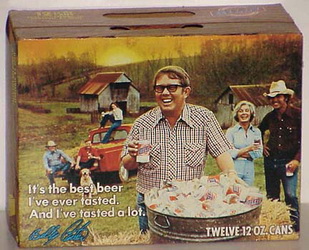 Why Human pheromones Are Just Wishful Thinking

"The whole pheromone thing got picked up by the mass media," says Richard Doty, director of the University of Pennsylvania's Smell and Taste Research Center and author of The Great Pheromone Myth. It feeds into our need to believe, he said, that there "is all this subliminal stuff going on that is affecting us—who we mate with, who we want to be with. It's this mythical perspective." And marketers, like women's magazines, are only too happy to exploit that myth.
A true human pheromone would have universal appeal across the species. But the latest research on olfaction hints that our smell systems are much more individualized than we ever imagined. Scientists now estimate that humans have roughly 350 working olfactory genes, which may vary from person to person.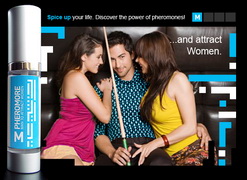 What's your worst Forever Alone moment?
In case you're not familiar with it Forever Alone is an internet meme.

I'll start…A few months ago, i started interning at a company. on one day, i went to my office and sat down in my cubicle, but noticed that nobody in my department was there. i waited for about 2 hours, and still nobody showed up. then the lights went out. I called my boss and he said they moved to a new building, and forgot to tell me. Forever Alone.
Eating food from 7-11 all by myself on Thanksgiving.I did this once, I flew to Massachusetts to see an my gf at the time and propose on thanksgiving. Proposed, got shot down and she broke up with me. I spent that thanksgiving eating a sandwich and soda I bought from the gas station across the street from the Best Western stayed at.Wow. Bro-hug.That's a long dinner.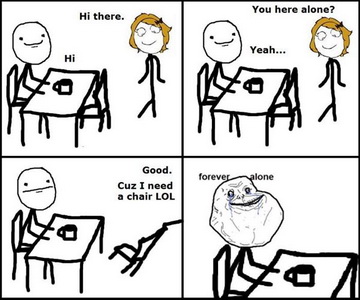 The Compact Disc Turns 29
And for you kids CDs are those shiny things that your father has stacks of next to the stereo.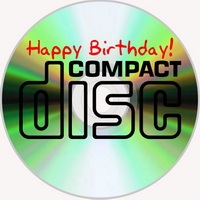 Some Classic Early Celebrity Roles
Before they were famous.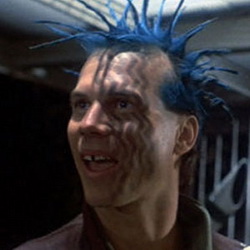 The Yahoo AoSHQ group. You know the way.
Tonight's post brought to you by Humans and Habitats:

Notice: Posted by permission of AceCorp LLC. Please e-mail overnight open thread tips to maetenloch at gmail. Otherwise send tips to Ace.

posted by Maetenloch at
10:14 PM
|
Access Comments