« Obama Three Weeks Ago: I'll Present a Detailed Plan
Obama Recently: I'll Spitball Some Doodles
|
Main
|
Top Headline Comments 8-23-11 »
August 22, 2011
Overnight Open Thread - Upgraded Version
Woohoo: English V3.31 Finally Released
Well I've been testing V.3.30 at work for a while now and so far I've been uber-plus-pleased with it. And the reviews for 3.31 all seem pretty positive too:

Just downloaded the beta version of English V3.31, and I have to say I am very excited about it. This is definitely going to be a feather in the cap of Anglophones everywhere, and way better than the notorious V2.99 release of French (or the 'deux point neufty-neuf' as it has become known). There's a ton of new features to talk about, so let me dive in right away with some toothsome details.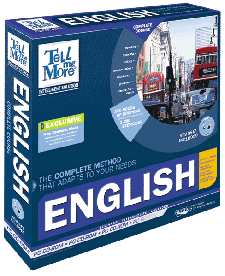 New official features include 'parameterized clichés' AKA snowclones such as "X is the new Y", "A is B'ed by X and Y, but mostly Y", and the 'emphatic period':

Now, top punctuation boffins have come up with a solution that reintroduces the power of exclamation but has a built-in mechanism that defeats attempts at repeated-stop hyperbole. Here is the emphatic period in action:

It. Was. Julie.
As well as dynamic typing:
In V3.31 the ongoing reengineering of English from a stodgy, safe statically-typed language to a modern, dependency-subcutaneously-injected dynamically-typed language continues apace. Nouns can be freely and implicitly cast to verbs; adjectives take on the labour of adverbs at the drop of a -ly. Who, in 2011, is so ridiculous (sic) fuddy-duddy as to think differently? We all know to think different now.
However some features were removed such as the Oxford Comma which is now officially unofficial, deprecated and no longer recommended for new literary designs.
And support for British 'heritage' spelling and vocabulary ('Inglespeak') was rejected in this release so "Whan that Aprill, with his shoures soote the droghte of March hath perced to the roote..." still generates parse warnings.
Also 10 Commonly Misunderstood English Words
Eh. I'm betting all these 'wrong' meanings will be approved before EnglishCon 2025.
How Old is the Earth? and Other Political Questions
It's funny how the media is normally incurious about how much candidates know about geology except when it's potentially a way to disqualify christian candidates.

On the one hand, I sort of agree that any educated adult should be able to answer this question or, at the very least, be able to offer competing answers. On the other hand, it's not really relevant except as a secular litmus test designed to exclude young earth creationists. Most Christians these days (and this is true historically as well) hold to a standard old earth view of creationism, i.e. the earth is the same age as the solar system at roughly 4.5 billion years old.
If you want to go down that road, I'd be willing to bet money that Newt Gingrich would do better on a test of basic science knowledge than the President. Would that matter to progressives, i.e. would it shift any votes? I doubt it. This isn't about knowledge as much as it is about secular clannishness and bigotry.
What Happens If You Fire A Gun Underwater?
This.

WRM: The War Against the Young
There's a slow moving war of plunder and fiscal enslavement against a whole segment of Americans but so far they haven't glommed onto it yet.

In America, too, blue social policy is gradually turning into an all out war against the young. Colleges build larger and more complex administrative-bureaucratic structures — and bill the kids through student loans. Unions sacrifice the wages and retirement benefits of new workers to protect the status of the old. At every level of government around the country, services are being slashed as government struggles with unfunded pensions. Medicare is a colossal inter-generational Ponzi scheme; there is simply no way that younger people will get the kind of Medicare that their tax dollars now provide to the elderly of today.
Your Worst Nightmare: UK Official Returns Home, Finds It Occupied by Gypsies
The house was trashed and they were wearing her clothes.

She said: 'The women came to the door dressed in my clothes, they were sitting around my dining room table, drinking my wine out of my glasses. They even offered me a drink and told me they were from Romania. They said I was dead and my son had rented the house to them. I am very much alive, single and I don't have a son.'

She secured a county court eviction order the next day and police removed the family. But she has been forced to stay with friends during repairs, and fears it will be weeks before she can return.
She said: 'These people have just trashed 30 years of my life and thrown it into bin bags. It is soul-destroying.'

Yesterday the Daily Mail found the family in a four-bedroom house two streets away, owned by a doctor who bought it in March but delayed moving in to carry out repairs.
This being modern Britain odds are that they'll never face any punishment and will just keep moving from house to house.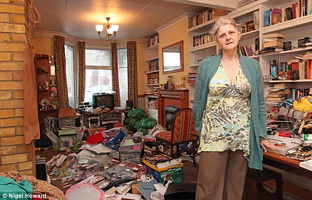 The Truck Trains of Australia
With a big enough engine every rig becomes a locomotive and every road a railway.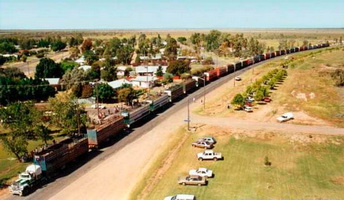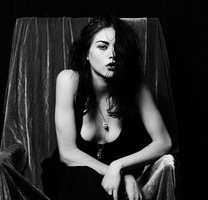 And
Who Am I?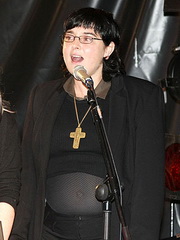 The Real Meanings of Road Signs
The UN black helicopters are the least of your concerns.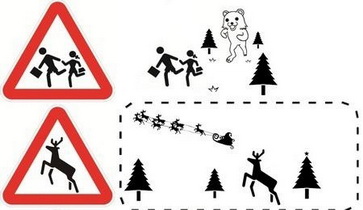 The Yahoo AoSHQ group. Bla bla bla. And don't forget about the Job Bank.
Tonight's post brought to you by guilt: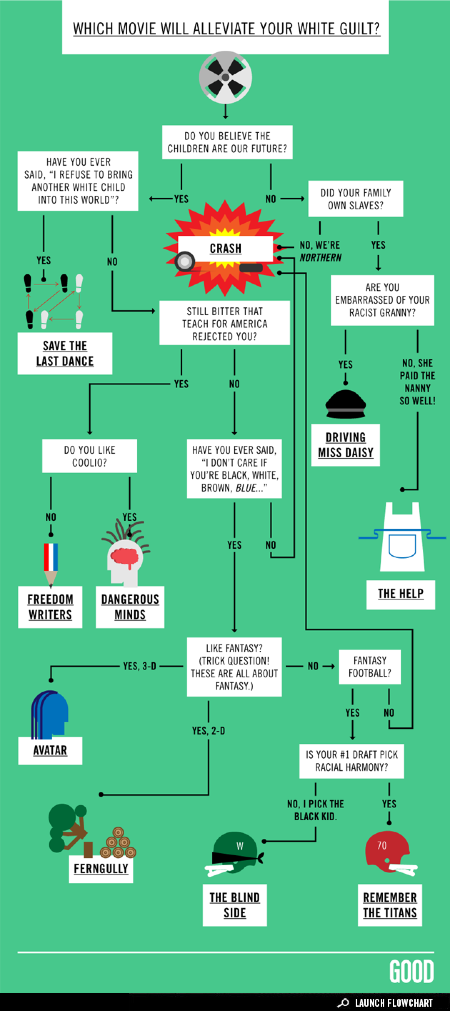 Notice: Posted by permission of AceCorp LLC. Please e-mail overnight open thread tips to maetenloch at gmail. Otherwise send tips to Ace.

posted by Maetenloch at
10:18 PM
|
Access Comments