ę Wisconsin Recall Results Thread
Damn: Both Dems Hold
|
Main
|
Non-Union Boss Shot By Likely Union Member In Intimidation Operation Ľ
August 16, 2011
Overnight Open Thread
Evenin' all.
If you look at this chart of federal tax revenues versus federal spending since 1960, you'll see that on average the government has taken in 18% of GDP as taxes but spent 20%. This percentage of GDP taken in as tax revenue has been so constant - regardless of marginal tax rates - that it's become known as Hauser's Law. (okay Hauser actually said 19.5% but close enough for government accounting)
So we've been spending about 2% more of GDP than we take in which doesn't sound all that bad. Except that we've been doing this for, well 50 years or so which does add up.
And for the last 3 years thanks to Obama and a Democratic congress we've been outspending our revenues by a whopping 7% of GDP!
That can't go on forever. And it won't.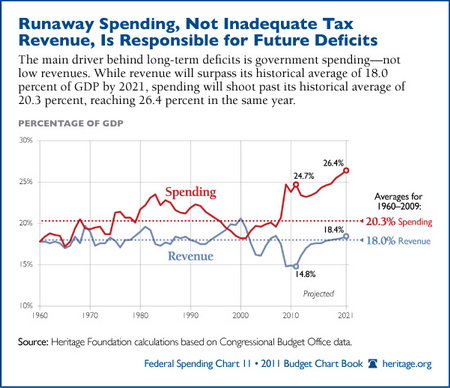 New 'Iron Curtain' Defense System Stops Rockets Right Before Impact
It's like an anti-RPG shotgun blast and only works thanks to high-speed computing which allows it to track and hit the missile in mid-flight. It's also why you should keep your hands and feet inside the vehicle at all times during the ride.

Rather than blast the projectile early in its flight, Artisí Iron Curtain system waits to fire its countermeasure until the very, very last moment, when the munition is just a few inches away from ramming into its target. Iron Curtain doesnít shoot out at the projectile. Mounted on the vehicleís roof, it shoots straight down.

The idea is to minimize the harm to any civilians nearby ó and to get as good a look at the incoming munition as possible before firing. But waiting does have a drawback; it means those life-or-death, bullet-on-bullet calculations have to be made even quicker that they would ordinarily.
Nuke Closures Could Cost Japan 5.6 Percent of GDP
The current Japanese government really wants to get away from using nuclear power at all. But by keeping undamaged nuclear plants off-line, they're also on their way to creating a self-induced recession:

In the wake of the nuclear meltdown at the Fukushima Daiichi power plant, Japan has taken as many as 39 of the nationís 54 nuclear reactors offline.

Unless the nuclear power-plants are returned to service soon, the closures could carry a steep price for the economy of Japan, according to a new report by Japanís Institute of Energy Economics.

The report, quoted by the Nuclear Energy Institute, claims that if idled reactors do not begin producing electricity again by this fall, it could cause trigger an energy supply shortage next summer and potentially reduce Japanís gross domestic product by $98 billion, or 5.6 percent.
And if this sounds completely crazy and self-destructive, don't worry our own government
is on the job too
:
The New York Times reports that new EPA regulations may lead to the shuttering of a number of coal-fired power plants that contribute significantly to our power grid, already taxed in the summer heat.
I can't think of any time in history that a government has ever deliberately reduced its own supply of energy. But hey - we're in the best of hands.
9 Essential Facts for the Crustacean Enthusiast

In colonial America, lobster wasnít the delicacy it is today. In fact, it was so cheap and plentiful, it was a staple for prisoners and servants. One group of servants from Massachusetts actually grew so tired of eating lobster that they took their employers to court, where a judge ruled that lobster was to be served to them no more than three times a week.
No More Kate Plus 8
End of the line for the reality show - which gives the kids at least a hope of growing up normal.

"TLC has decided not to renew another season of Kate Plus 8," a network rep said in a statement. "By the end of this season Kate Plus 8 will have hit the 150 episode mark (including Jon & Kate Plus 8); an exceptional milestone. TLC hopes to check in with Kate and the family periodically with specials in the future."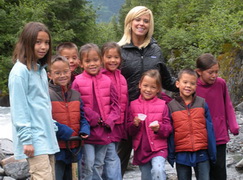 AC/DC Wine?
Sure why not.

And now rock veterans AC/DC - who have sold more than 200 million albums during their career - are moving into the wine industry.

The band have teamed up with Australian winery Warburn Estate to release a range of AC/DC wines, which goes on sale on Thursday.

The wines have been sourced from the Australian regions of Barossa and Coonawarra.

And the range includes wines named after the bandís most famous hits, including Back in Black Shiraz, Highway to Hell Cabernet Sauvignon, Hells Bells Sauvignon Blanc and You Shook Me All Night Long Moscato.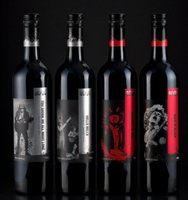 Opinions Are Like Assholes, Everyone's Got One - Oh Wait...

One can only imagine the fear going through the minds of Abdul Rohim and his wife Neneng, residents of Kali Paten Kampung, West Pakulonan sub district, Kelapa Dua district of Tangerang regency, when they discovered that their new-born baby was born without an anus.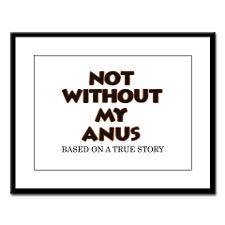 The Yahoo AoSHQ group. You know the way.
Tonight's post brought to you by port call: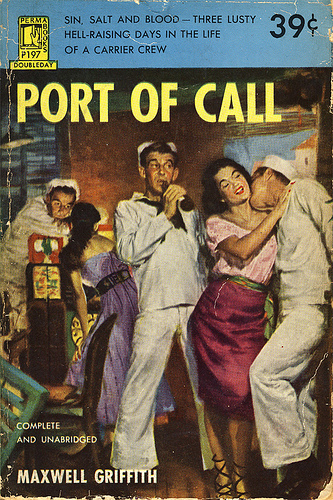 Notice: Posted by permission of AceCorp LLC. Please e-mail overnight open thread tips to maetenloch at gmail. Otherwise send tips to Ace.

posted by Maetenloch at
09:38 PM
|
Access Comments