« Open Thread [Truman North]
|
Main
|
Top Headline Comments 8-2-11 »
August 01, 2011
Overnight Open Thread
It was 30 years ago today that the video began to play. And music was never watched the same again.
Sadly in the years since MTV has moved away from music to reality and game shows. And so now we're once again in need of a cable channel that plays music videos. But in their heyday MTV was the channel to watch if you were young and into music.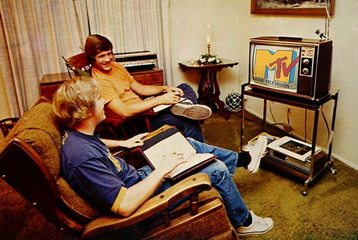 So to commemorate their 30th anniversary here are the first few minutes of MTV as it went live at 12:01 am on August 1st , 1981.
Part two is
here
.
Criticize A Politician on Twitter, Go To Jail?
Apparently a 2005 change to a federal anti-stalking law made the "intentional infliction of emotional distress" via computer a crime. And the EFF is fighting it.

"The Electronic Frontier Foundation is trying to urge a federal court (PDF) to block what they claim is the unconstitutional use of the federal anti-stalking law to prosecute a man for posting criticism of a public figure to Twitter. The law was originally targeted against crossing state lines for the purpose of stalking, but was modified in 2005 to make the 'intentional infliction of emotional distress' by the use of 'any interactive computer service' a crime. The prosecution's theory in this case is that using Twitter to criticize a public figure can be a criminal act if the person's feelings are hurt."
So maybe we should all hold off referring to Biden as a high-functioning retard on twitter until this law is clarified.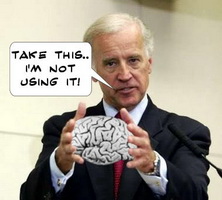 The Most Popular Baby Names of 2011
And as usual the results confirm the fact that people are decidedly uncreative when it comes to naming their children, mainly taking their ideas from celebrities and whatever is on TV. Via nameberry.com:

Girls
1. Pippa
2. Elula
3. Everett
4. Ever
5. Hadley
6. Mila
7. Ada, Adele, Adeline, Adelaide
8. Luna
Boys
1. Asher
2. Arlo
3. Flynn
4. Archer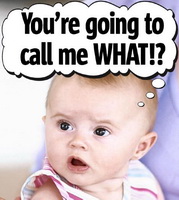 Going Out Into A Bang?
So a new service is offering to create custom fireable bullets out of the ashes of a loved one for the low, low price of $1250. And as always the Taiwanese Next Media guys are on it. (thanks to Andy)

Doctors: Hot Dogs Are as Bad as Cigarettes
Well that's what the Physicians Committee for Responsible Medicine says.

A new release by the non-profit Physicians Committee for Responsible Medicine says the processed meat in hot dogs carries a cancer risk on par with cigarettes, USA Today reports.

But guess what - the PCRM are not exactly known for presenting their facts completely honestly.
But the PCRM isn't just a group of doctors. They've got an openly pro-vegan agenda. Which isn't wrong. But they've also been repeatedly accused by the American Medical Association of distorting the facts as a means of promoting this agenda.
So their template for press releases seems to be '____ is as bad as cigarettes!!!'
*
*when ____ is consumed daily at insane levels.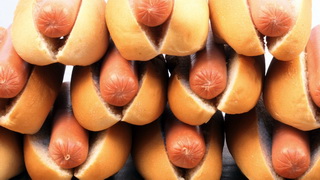 Worst Colonoscopy Ever!
Not for the squeamish.
How To Make Charlie Sheen Cry
(thanks to rdbrewer)

Have A Taste For Sir Ernest Shackleton's Whisky?
Well you're in luck since a stash of his whisky was uncovered in the Antarctic last year and now has been recreated by the original distiller.

'Now Richard Paterson, master blender at White & Mackay, which own the Mackinlay's brand, has painstakingly recreated the original.

The Glasgow-based distillery plans to produce 50,000 bottles of Shackleton's whisky at £100 a time, with 5 per cent of the sale price going to New Zealand's Antarctic Heritage Trust, which recovered the hoard.'
The Yahoo AoSHQ group. Bla bla bla. And don't forget about the Job Bank.
Tonight's post brought to you by Ace: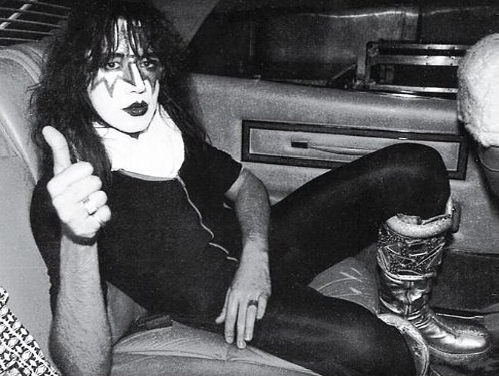 Notice: Posted by permission of AceCorp LLC. Please e-mail overnight open thread tips to maetenloch at gmail. Otherwise send tips to Ace.

posted by Maetenloch at
09:27 PM
|
Access Comments