« Wu Put This In My Mouth?: Democratic Congressman Accused of "Unwanted Sexual Encounter" With Teenaged Daughter of... Longtime Friend
|
Main
|
Overnight Open Thread Saturday Edition [journolist w/ Spurwing Plover] »
July 23, 2011
USArmy Walter Reed Hospital To Close in September
"Walter Reed is closing its doors on the 15th of September permanently after 102 years of service to the nation. For many of the staff members, it's like losing your favorite uncle," said Colonel Norvell Coots, calling the facility a national "icon."

The closure is part of a reorganization of the country's military medical services in the US capital approved in 2005, two years before a scandal that damaged the reputation of the famed hospital.

In February 2007, the Washington Post revealed that wounded soldiers, including amputees, treated at Walter Reed suffered from bureaucratic neglect and often wretched conditions.

The revelations led to the sacking of the head of the hospital and the then army secretary, Francis Harvey.
As with many things held dear by Washington, Walter Reed AMC became a morass. It was neglected, inefficient, and yet still a primary care center for the wounded warrior. They deserve our best. If a facility cannot provide that because of age or decay, then move on and make the mission successful. It's an important mission.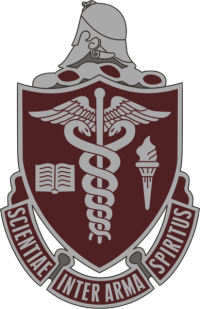 We'd be remiss if we didn't thank the good men and women who served there over the years, carrying out that mission.
Well done, and thank you.

posted by Dave In Texas at
09:05 PM
|
Access Comments