« Trailerama: Theater Bizarre, The Thing Prequel, John Carter (of Mars)
|
Main
|
Cantor Delenda Est [ArthurK] »
July 14, 2011
Overnight Open Thread
Okay most people can probably recognize the opening scenes of well-known movies. But can you recognize movies by their final image?
Well test yourself with these and others here.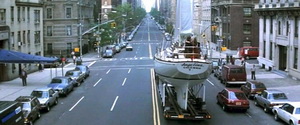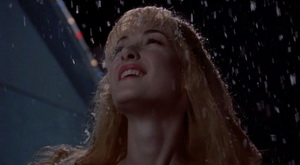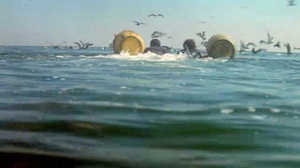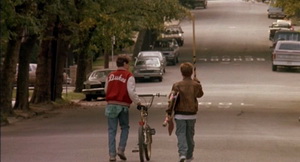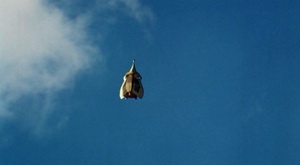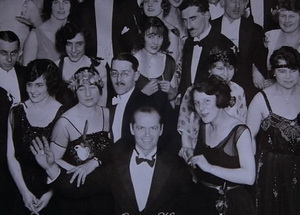 Sad: Most Americans Probably Couldn't Come Up With $2,000 If They Needed To
Well according to this article in the Wall Street Journal, nearly half of Americans say they "definitely or probably" could not come up with $2,000 if they absolutely had to. Which is depressing but not that surprising either given the number of people who live from paycheck to paycheck.

"The survey asked a simple question, "If you were to face a $2,000 unexpected expense in the next month, how would you get the funds you need?" In the U.S., 24.9% of respondents reported being certainly able, 25.1% probably able, 22.2% probably unable and 27.9% certainly unable."
"The $2,000 figure "reflects the order of magnitude of the cost of an unanticipated major car repair, a large copayment on a medical expense, legal expenses, or a home repair," the authors write. On a more concrete basis, the authors cite $2,000 as the cost of an auto transmission replacement and research that reported low-income families claim to need about $1500 in savings for emergencies."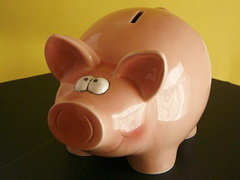 3-D From 150 Years Ago
Based on stereoview photographs which were popular even back then. Follow the link to see the animated versions.
From the comments:

A bit of trivia: Brian May (lead guitarist of Queen) has a published a book on stereophotography called "A Village Lost and Found." He's quite a fan of the art and has quite a large collection.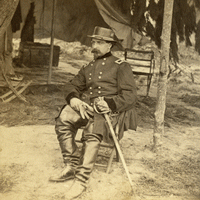 Don't Forget: Next Weekend is Shatnerpalooza
At least on Epix HD which is offered by many cable services.
Khaaaaaaaaaaaan!

Are You Willing To Walk the Plank?
Well if you want to visit Hua Shan mountain in China it's the only way.

The Singularity is Near: From Dust to Working Device
Based on this Star Trek-style replicators can't be that far off. Eventually you'll be able to get pirated movies AND tools off the interwebs.

Drifting, Falling
I haven't seen this video for like 20+ years. Still like it.

How to Cook With Coca Cola
It's more than just a refreshing drink you know.

Coke Ribs
Cook the ribs in cola, brown sugar, and garlic for 6 hours at 275ºF/135ºC. The cola will break down the connective tissue on the ribs. Then, remove them from the cola and bake at 350ºF/180ºC for 10 to 15 minutes, for succulent ribs.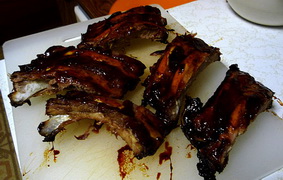 Like Japanese Candy?
Then join the J-Candy of the month club:

There are certain candies you can get in Japan AND in other countries around the world. Pocky's pretty common. Hi-Chew's like in every grocery store now. Gumi's pretty common too… then there's the candy that's pretty much only in Japan, and you won't find it anywhere else. Bemmu at CandyJapan.com has decided that it was time to end this injustice, so he started a business that involves him sending you two envelopes of hard-to-find (at least outside of Japan) Japanese candy, twice a month, for ~$24 /month.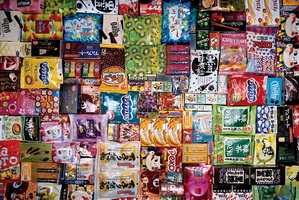 Safety Tip For The Ladies: Please Don't Eff Your Dogs
Especially if you're allergic to them:

A MAN HAS appeared before Limerick District Court charged with ordering his Alsatian dog to have sex with a 43-year-old mother of four, who died from an adverse allergic reaction to the intercourse.
Thank god this happened in Ireland and not in Florida like you'd expect.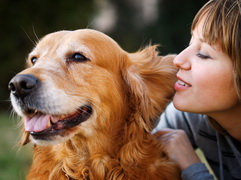 Yahoo group. That is all.
Tonight's post brought to you by off-world colonies: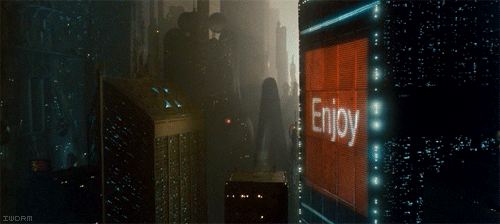 Notice: Posted by permission of AceCorp LLC. Please e-mail overnight open thread tips to maetenloch at gmail. Otherwise send tips to Ace.

posted by Maetenloch at
10:01 PM
|
Access Comments