« Wisconsin School-Destroying/Child-Hating Bill Has Perverse Consequence: Saving A School District And Improving Public Education
|
Main
|
Lincoln the RINO. [ArthurK] »
July 01, 2011
There's Gonna Be Fireworks
To understand where we were, and where we are now:
These cute cartoons ran on Saturday mornings as a pro-social, pro-civic bit of public service, in the interests of educating kids (or... edutaining them, at least) and instilling some patriotism in them.
And now?
They wouldn't run. They are "controversial." These cartoons are now rightwing jingoism, and possibly incitements to violence and disorder.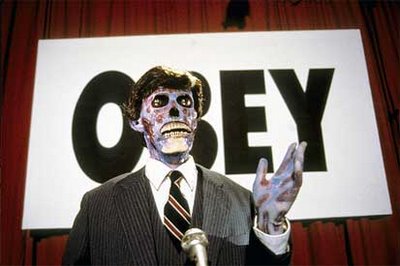 This last one kind of doesn't fit the set, as it's about 1787-1792 or so, not 1776, but the jingle is so well-known, how could I not link it?

This is just really a filler post, really, to note that on the East Coast it's 75 minutes until the official beginning of the July Four weekend, and, How you doin'?
I'm going to be grilling. Steak, not vegetables.
I'm also going to be finishing a project that actually dovetails with this whole idea of patriotism and revolution.
And Can You Believe...? They no longer play this wonderful Schoolhouse Rock video.

posted by Ace at
03:46 PM
|
Access Comments