« Obama Afghanistan Drawdown Plan: 30,000 Surge Troops Out By Next Fall
|
Main
|
Prepare For A Shock: NYT, WaPo Indulge in Apologetics For Operation Gunwalker; Pretty Sure They've Found The Real Villain (Darrel Issa) »
June 22, 2011
Netroots Nation Releases Photo Proving The Nearly All-White Make-Up of the Tea Party
Well I assume they did, at some point, or will in the future. Seems like something they'd do.
But that's not what this post is about. This post is about the actual Netroots Nation, Kos' stupid meet-up thing.
Damn, that's a Whiter Shade of Pale.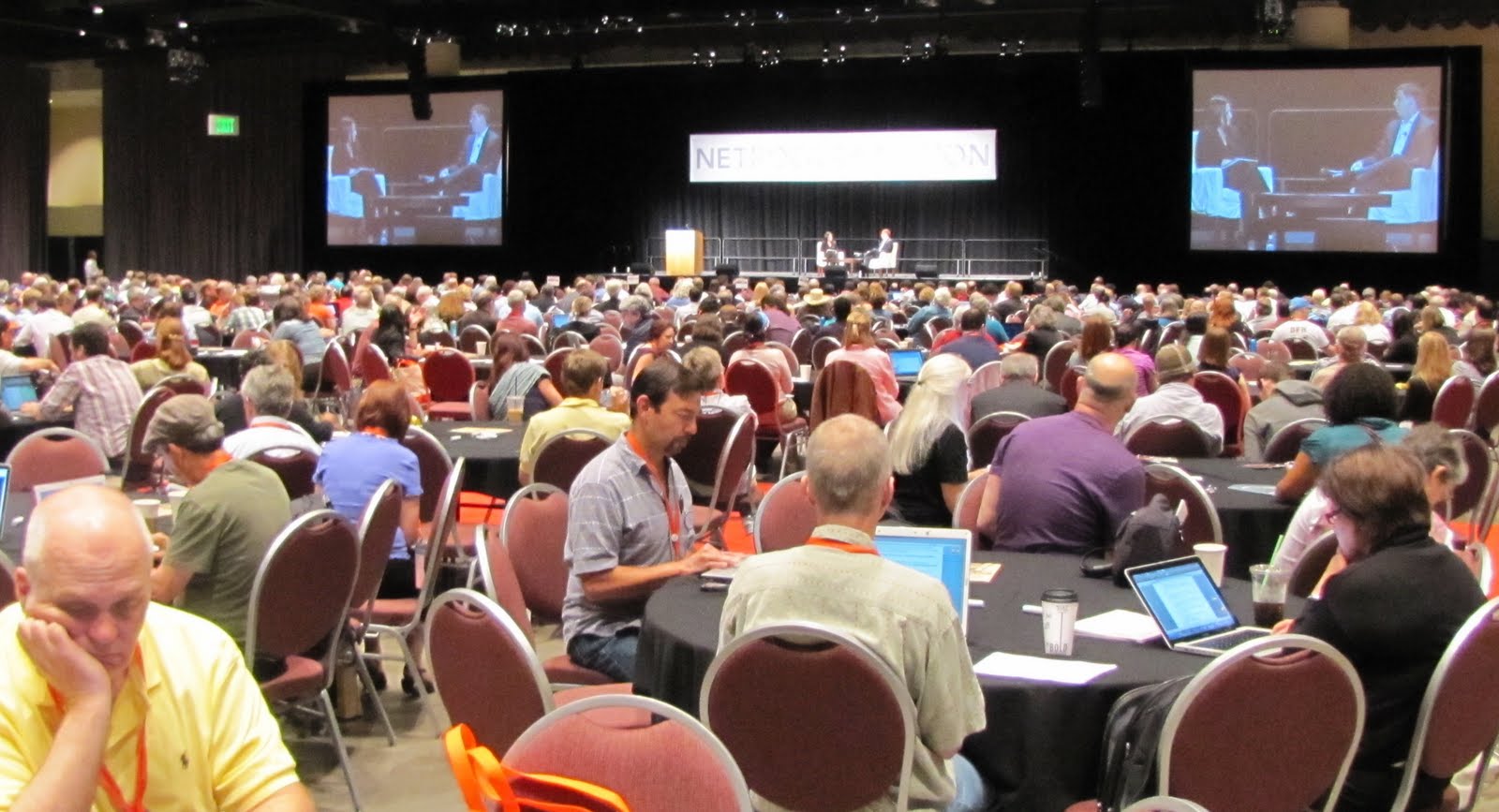 Top Ten Things Almost As White As Netroots Nation 2011
10. The editorial staff of Modern Coxswain
9. Nina Totenberg's greasy underboob
8. The membership of W.A.S.P. cover band S.T.I.N.G.E.R.
7. The Greenwich, Connecticut Society To Preserve Historically-Precious Badminton Courts and Also Keep The Riff-Raff Moving On Through To New York or New Haven
6. The palest egg of an albino swan and, btw, the swan has the "Michael Jackson disease" vitiligo, and sidenote, the swan is also a Grand Cyclops in the Ku Klux Klan
5. Lester Holt
4. People who read book reviews in the New York Times and then front like they actually read the book but you're like "Wait, everything you just said was just from the review" and they say "Yes, that review was spot-on, it really captured the essence of the book" and you say "Yes, but can you name one single thing from the book that wasn't in the review?" and then they say "Oh, I mustn't tarry, I'm late for a luncheon at the Harvard Club with someone who once engaged in moderate-to-heavy frottage with Martha Stewart"
3. Despite the misleading voice -- this guy
2. People who watch and/or work for Keith Olbermann
...and the number one thing almost as white as Netroots Nation 2011...
1. Five Way Tie: Netroots Nation 2007, Netroots Nation 2008, Netroots Nation 2009, Netroots Nation 2010, and people not carrying serving trays at Arianna Huffington's super-progressive soirees

Picture taken (without permission, but I don't want to kill his server) from progressive blogger Joe My God.
Thanks to A.A.
Bonus:
0. A guy who just pointed at Edgar Winter and Ed Begley, Jr. and said "How can these entertainment-business joyboys afford to spend so much time in a tanning bed?"
00. People who own the Criterion Edition of The Big Chill and think it's "great cinema" that "really speaks for a generation"

BTW: I did not post at Joe My God, and I'm annoyed that someone posted there as "Ace," after I just linked that post, and could think that's probably me.
That's sockpuppeting. The comment is innocuous ("Why are there only white people there?") but it's still sockpuppeting me.
Unless this is someone who generally goes by "Ace." But it really looks like a dumb attempt to sockpuppet me. Why do that?
No More Trolling Over There, Please: Since I'm swiping his picture, don't antagonize him too much, okay? The whole post sucks without the picture.

posted by Ace at
04:34 PM
|
Access Comments