« Damn It Feels Good To Be A Gangsta: Special Election in California District 36 Face-Off Between Craig Huey and Gangster Moll Janice Hahn
|
Main
|
Unexpectedly, Fed Reduces Growth-Rate Forecasts for 2011, 2012 »
June 22, 2011
Keith Olbermann's New Staff on Al Gore's Channel Is Like As Totally Super-Diverse As You'd Expect
Bumped, as this got buried quickly in all the draaamaaa.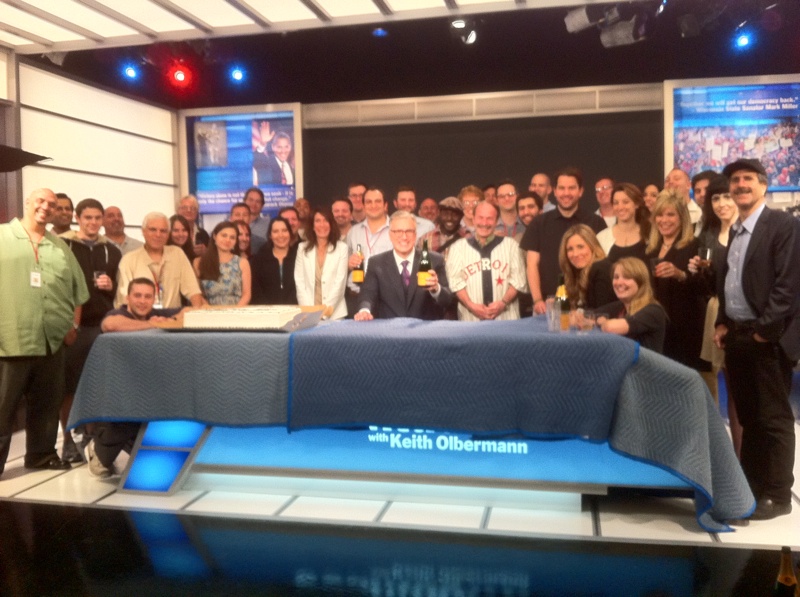 Top Ten Things Almost As White As Keith Olbermann's Staff
10. The Oakridge Boys
9. The South African Army Officer Corps, circa 1932-1985
8. John Kerry's annual Harvard/Princeton Crew Race Pre-Party
7. Micheal Moore's voluptuous inner thighs (assuming he has not dripped hot wing sauce on them)
6. The audience at a Laser Lynyrd Skynyrd show (a.k.a. "Lysyr Skynyrd")
5. People who own Friends on DVD and/or people who own at least one NPR-branded bag or umbrella
4. Hall and Oates, if Oates were actually named Hollis Brower Sturbridge III and was a frequent attendee of John Kerry's annual Havard/Princeton Crew Race Pre-Party
3. Deerfield Academy's 2011 Mathletes Team* (*Note: I'm counting AZN's and Indians as "white" for these purposes, but -- and I do want to stress this -- but only for these purposes)
2. Alas, we are saddened to know for a fact -- almost as white as Anthony Weiner's shaven underscrote
...and the number one thing almost as white as Keith Olbermann's pale-hued crew...
1. The staff at every other liberal media operation
Via Greg Pollowitz, thanks to Arthur.

Bonus: Michael Moore Says Obama's Authorized War in Libya Is Okay Because Obama's Heart Is In The Right Place. Wow.

posted by Ace at
02:12 PM
|
Access Comments