« Gingrich: My Team Walked Out Due to "Strategic Differences"
|
Main
|
To Greenies, Man Has Done Nothing Worthwhile. [ArthurK] »
June 10, 2011
Report: Police Visit Home Of 17 Year Old Weiner Contacted Via Twitter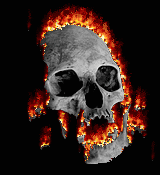 NEW CASTLE, Del. -- Police on Friday afternoon came to the home of a 17-year-old high school junior to ask her about direct online communications she has had with Rep. Anthony Weiner.

Two officers from the New Castle County Police Department arrived at the girl's home around 4:30 p.m. and asked to speak with the girl's mother about the daughter's contact with Weiner. Another officer appeared at the home a short time later. A FoxNews.com reporter was at the home when the police arrived.
Tights, cape and shit indeed.
Flashback: Weiner on underage Twitter pals at his presser.
Q: (Inaudible) -- social media has a realm where, you know, certitude, as you say, is not -- is not something that is -- that you can rely on. How do you know that these women are not underage or -- you know, that these women are not truthful about their own selves?

REP. WEINER: I -- you know, I -- of course no one ever knows that. But I know that I never had any intention of having an interaction with underage women, and no information that I have now shows that I did.

Q: But they --

REP. WEINER: But yes, whenever you engage with anyone -- and that's true of -- that's always true in social media -- that you're relying upon their characterizations. And I took them at those characterizations.
Characterizations like talking about being in high school?
Hey stuff happens, right? He's a high functioning male and if that means chatting up underage girls, well, that's a chance he was willing to take. Cause he's a giver.
Congratulations to Patterico for bringing this all to light.


posted by DrewM. at
05:49 PM
|
Access Comments