« Friday Night Flamewar (Caturday Edition)
|
Main
|
Sunday Book Thread »
May 29, 2011
New York Post Covers For Weiner and Plays Dumb; Riehl Exposes Lies
Plus: A Round-Up Update
Plus: DrewM. Explains That Weiner's "Facebook Hack" Claim Makes No Sense Regarding a Twitter Hack
Verum Serum: Evidence Suggests Weiner Followed Only 91 Other People, And One Of Them Just Happened to Be the Comely Coed He Has "No Ties" To; Following Her Meant They Could Send Each Other Private Messages
It's a lie that looks minor out of context, but in context, it's crucial:
No, Weiner was not Tweeting -- publicly -- before this. He was silent for three and a half hours. Then he sent the dic-pic, and then he started up with a series of cover-his-butt tweets.
Including, importantly I think, the claim that his DVR had erased the hockey game he was supposed to be watching,and therefore why he might not be able to discuss it.
And then he starts up with claims about technology malfunctioning all around him, the cherry on the top being #Hacked!, like it's a joke, or it happens every week, no big deal, you know, you get hacked, you laugh it off, you kid around about other things, like your DVR eating your hockey game.
I'm sorry; Twitter sucked me in, that's why I swore it off. Here are the other updates, in case you're not following there. But I am pretty funny over there.
1. Pretty much everything ever appearing online about the Comely Coed is being deleted systematically. Strange behavior for an aggrieved victim.
2. The media refuse to touch it, generally. Ben Smith at Politico merely reported, without comment or question, Weiner's claim that his accounts were "obviously" hacked.
Yeah I don't think that word "obviously" has the meaning I normally assign to it.
3. Mediate refuses to cover, except the useless liberal jackass Tommy Christopher's claim that Breitbart's sites did bad by reporting the story at all, when Tommy Christopher would preferred it to have been embargoed, apparently, as all his liberal bitch friends are doing.
I have a series of questions that no liberal feels are interesting:
1. Why did Anthony Weiner tweet about the time in Seattle before the dic-pic was sent to, of all places, Seattle?
Was this a coincidence? Or a secret shout-out to a private-message paramour?
2. The Comely Coed called Weiner her "boyfriend" and friends commented that she had a "crush" on him. Are we to believe the hackers knew the one woman in the world who might be interested in a dic-pic from the homely anteater Anthony Weiner?
Were they monitoring several thousand accounts to find the one girl expressing a romantic interest in the bizarre homonculous Anthony Weiner?
3. The Comely Coed, we are to believe, a college girl, received a wholly unsolicited dic-pic from a married sitting Congressman. Why did she react so calmly -- as if she expected such a picture, and desired it? If she had not expected it or desired it, wouldn't it be normal for her to comment, "Hey, a Congressman just sent me a picture of his dork; what's that all about?"
But no, she took it sort of... shockingly well. Why? Did the hackers plan on that too? Did they plan on everything in the future happening just as it did?
This is the perfect focus group to ask this question of: When you send unsolicited dic-pics to random coeds, how do they usually take it? As well as Anthony Weiner's I-swear-your-honor-I-don't-know-this-woman Comely Coed?
Or... less well?
4. Weiner claims his accounts were "hacked," which usually means another user has changed passwords and locked the genuine user out; and yet Weiner gains control of his account just four minutes after the hacking. How?
Is he a hacker, too? With leet counter-hacking skills and counter-hacking program tools at the ready?
Or did he call in an expert to fix matters in four minutes?
I'm told you can't "hack" an account when it's already in use, by the way.
5. Why did the "hacker" bother to upload the picture to Weiner's real Yfrog picture account? Why bother with such a subtle detail in a silly hack joke? Why go to such efforts to make it appear as if Weiner took it, uploaded it, and sent it himself?
6. Despite the fact that this is a Verified Twitter account, supposedly vetted by Twitter to insure that the named individual is in fact the account's user, we have had no incident report from Twitter on the "hack," or notice of a failure in its security, or cautions as to how to prevent the same "hack" from occurring to us.
7. Shortly after this "hack," the Comely Coed deleted her entire Twitter account. And then traces of her online life, including credits on papers and articles, began disappearing. Was this the same "hack" team that sent the dic-pic? Why are they doing this? Why are they being so thorough?
They just hacked a congressman, now they're being brazen and erasing the net-presence of another innocent party? Why? Do they want to spend 10 years in jail?
8. Anthony Weiner is known for being a camera whore. He is perpetually venting for the cameras. Or, tenting for the camera, bad-dum-dum-tsss. Why has he not called a press conference to protest this outrage? To appear with the FBI to announce an investigation, and vow the culprits will be caught? To assure his constituents -- who do have to fear this! -- that he takes hacking and identity theft seriously?
Why has his reaction been to try to kill the story and deflect it with jokes about how he's gaining Twitter followers on Michelle Bachmann? This is a joking matter? A hacking? Someone sending sexually explicit photographs from your account to a college girl you supposedly don't know?
And he's laughing about that? It's just all a big joke?
Really?
Really?
Really?
Where is the FBI? The IC3 unit will be on this like Anthony Weiner on a coed.
Why are they not involved? Why is there no statement?
Does he intend to just let these brazen hackers -- who go after Congressmen, sending sexually explicit material to young women -- go free?
As what? A goof? A ha-ha college prank?
Really?
Really?
One joke to end with.
You know who the real victim is, here?

Hanes.
Now, I turn over the blog-stage to DrewM.
DrewM.'s Update: Weiner's "I Was Hacked" Defense Makes No Damn Sense.
When confronted with questions about the photo on his on Twitter and yfrog accounts, Congressman Anthony Weiner said his facebook account was hacked.
That's a non sequitur. No one asked him about anything that was posted on his facebook account. The only possible way that would make any sense is if the two accounts were linked, that is when the facebook account is updated, it automatically appears on as a Twitter entry with a link.
Well, it' doesn't seem that Weiner's facebook account is linked to his Twitter account. Here's an update on his facebook account on Wednesday. As you can see from this screen shot of his Twitter feed, no corresponding entry showed up on his Twitter account.
Since the accounts aren't linked, how exactly does "fb [facebook] hacked" answer the question, "How the hell did a picture of a guy in his underwear wind up on your Twitter and yfrog accounts"?
It simply doesn't.
Ace Again: Weiner was following very few people -- only 91.
Guess who was among the lucky ones?
Isn't that strange?
You know why that's interesting? 1, it's not true, as some have reported, that Weiner had "no connection" to her. She was following him and he was following her -- a virtual hug.
2, in order to Direct Message someone -- those are the private dirty-time messages -- you both need to follow each other.
And they were following each other.
Isn't that convenient?
Why, it's almost as if Anthony Weiner was having a sexy chat with this Comely Coed and meant to Direct Message (private message) her a dirty picture and accidentally sent it over his public channel...
No Ties, No Ties, No Ties To You: Quoteth Weiner's spokesman:
"The woman who got the crotch shot has no ties to Weiner and isn't known to be part of his staff, Arnold said."
No ties? None? She was one of less than a hundred people the Congressman honored by following. What was it about her that made him think her worthy?
Her accomplishments? Eh, she was a kid in school. What accomplishments? Wrote a kickass term paper?
Her importance in politics? Again, just a kid starting out.
So what then? What could possibly cause a big macher Congressman decide to follow a kid in college?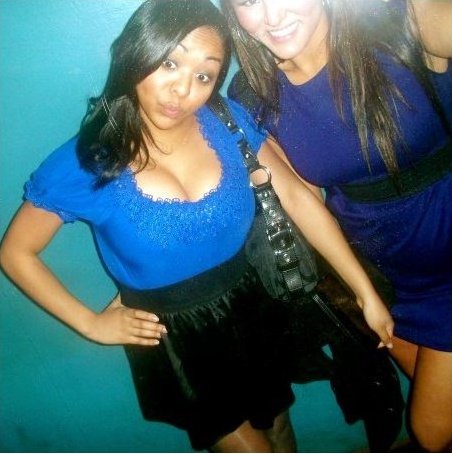 Ohhhhhhhh. Oh. Ohhhhh.
Oh, right. The normal things.
Thanks to Dr. Spank for noting that quote.
We Don't Have the Media, But We Have A Crime-Solving Machine: Help is on the way.

Some sitting-around-in-your-underwear-drunk-tweeting-coeds music:

posted by Ace at
02:13 AM
|
Access Comments