« Gingrich: Don't Hate Me For Being a Squish on the Debt, Hate Me for Being a Squish on Immigration
|
Main
|
Top Headline Comments 5-20-11 »
May 19, 2011
Overnight Open Thread
Less than 48 hours until Judgment Day. Maybe. So enjoy all the hookers and blow you can charge up until then - just be sure and repent by 6pm local time, May 21st. I suggest setting an alarm just in case.
I've always enjoyed these kind of puzzles since they test your knowledge of geography and the ability to weasel out any logic loopholes in the stated conditions.
Here's one of my favorites:

You travel 10 miles south, 5 miles east, and then 10 miles north. You're back where you started and you see a bear. What color is it?
Answer (select to see): White since you're at the North Pole.
And here are some more from The Volokh Conspiracy:

1. "I am located in one of the 48 states in the Continental United States. If I go nine miles in a straight line, regardless of direction, I will leave the state I am in." In what state was Art?

2. "I am located in one of the 48 states in the Continental U.S. If I go 90 miles in a straight line, regardless of direction, I will have needed to move my watch one hour ahead to keep it set correctly." In what state was Art?

3. "Today is my 100th birthday. My twin brother Al is 9 minutes older than me, but his birthday won't happen for another three days." In what year was Art born?

4. "I've just gotten off the phone with my brother Al, who is in Alaska. We had a 15-minute phone call that started at 9:00am Al's local time and ended at 9:00am my local time." In what country was Art?

5. "Al and I are located in the same state, one of the 48 states in the Continental U.S. If I head due east, I'll enter Canada. If Al heads due east, he'll enter Mexico." In what state was Art?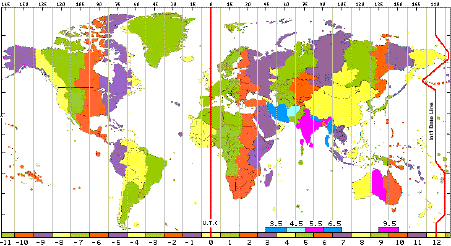 Fair Trade Revealed As Feel-Good Hoax
As you probably always suspected it's all about scamming money out of well-off people who want to feel all good about themselves.

The result is that, after a fairly short period, three years at most, the "fair trade" farmers are getting no more, and maybe less, than everyone else, and no more than they got before the "fair trade" scam was started. The scam artists, it's true, are skimming the profits, but the competition to become a scam artist then becomes the valuable commodity, and rent-seeking to get to be the guy who certifies "fair trade" then also dissipates THAT rent.
…
In fact, as the Hohenheimers note, the certification process is so corrupt many don't even bother, and just mislabel the coffee as "fair trade" from the get-go.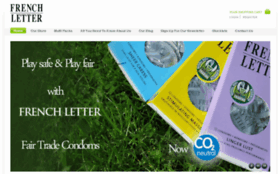 Could we have saved money by buying out slave owners instead of fighting the Civil War?
Here Cecil of The Straight Dope answers an reader's question on whether the Civil War could been averted by a slave buyout. Lest you think this is a completely crazy idea - even Lincoln mused on this in an 1862 letter:

"Less than one half-day's cost of this war would pay for all the slaves in Delaware at $400 per head … [and] less than 87 days' cost of the war would, at the same price, pay for all in Delaware, Maryland, District of Columbia, Kentucky and Missouri."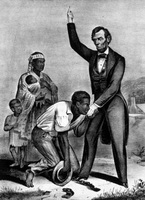 Star Wars Behind The Scenes
A collection of on-set photos.

The 8 Fan-Made Alternate Movie Endings
This one looks almost professionally made:

But I just love this one:
Building A Better Big Mac
The Big Mac is an American icon and it's cheap and tasty. But what if you wanted to re-design it to look and taste even better while maintaining its essential Big Mac-ness. Well that's just what Kenji Lopez did:

The final result is a sandwich that's truly worthy of the title of American Icon. Two all-beef patties diminutive in size but massive with flavor potential. A special sauce that need not hide behind an of artificially colored mask with no problems dripping out wherever it wants to go. Fresh, crisp lettuce shredded just before serving. American cheese melted to its gloriously gooey fullest. Sharp pickles. Onions carefully guided to tame their pungency and bring out their natural sweetness. All on a soft triple-decker sesame seed bun made with precisely the right number of seeds.
Dumbest Diet Fad Ever?
The 'tongue patch':

It's a new procedure in which a roughly one-inch-by-one-inch square of mesh is sewn onto a person's tongue. Unlike the nicotine patch, this patch contains no chemicals or medicine. Instead, it merely sits there and makes it difficult—and even painful—to eat solid food. In essence it's nothing more than a modern version of wiring one's jaw shut, forcing the "patient" to literally starve themselves.
And it's only $1500.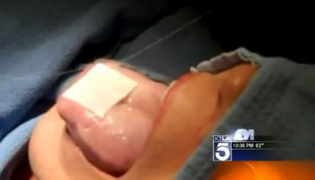 Personality By Toilet Paper Orientation?
One of these is the One True Way - the other is just for the insane.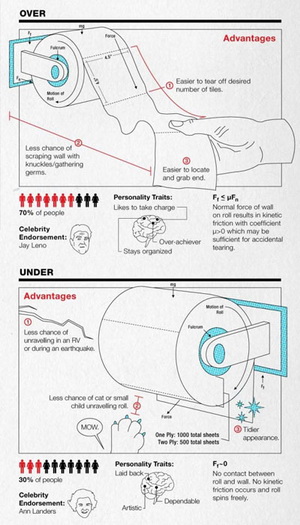 Uncomfortably Sexual Company Logos
Or maybe you just have the mind of a pervert Moron.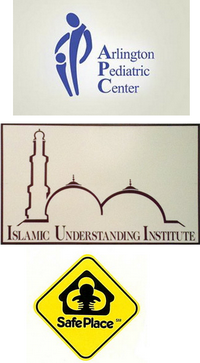 Botox Mom A Hoax?
So after many complaints Child Services investigated Kerry Campbell who bragged of giving her daughter botox injections to give her an edge in beauty pageants. Well after investigating the CPS couldn't find any evidence that the little girl had ever gotten botox or even been in a pageant, and now they're uncertain if she's even the daughter of Campbell or what Campbell's real identity is. Rumors are swirling that the whole thing was a hoax cooked up by the UK's The Sun.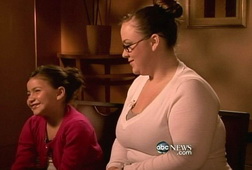 Yahoo group. That is all.
Tonight's post brought to you by young Alec Baldwin (1986):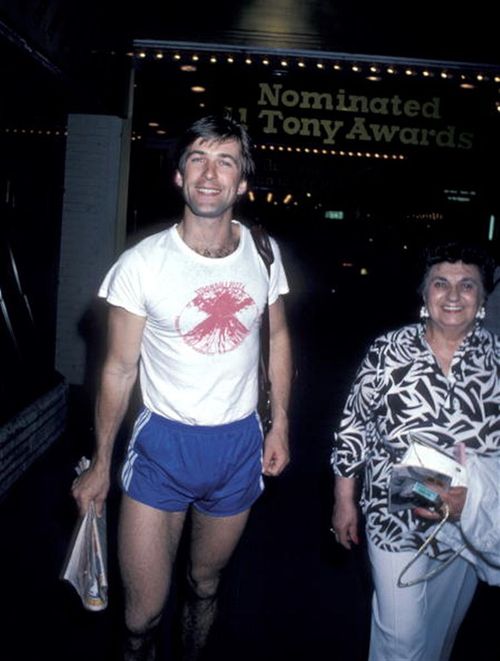 Notice: Posted by permission of AceCorp LLC. Please e-mail overnight open thread tips to maetenloch at gmail. Otherwise send tips to Ace.

posted by Maetenloch at
09:58 PM
|
Access Comments