« Mitt Romney Goes To Vegas And Walks Away With 10.25 Million large, very, very LARGE
|
Main
|
Top Headline Comments 5-17-11 »
May 16, 2011
Overnight Open Thread
So What Sci-Fi Universe Would You Like To Live In?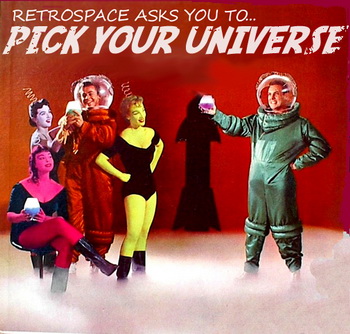 Recently Retrospace ran a poll recently asking this very question with the following choices:
1. Blade Runner
2. Star Trek
3. Star Wars
4. Logan's Run
5. Firefly
6. Dune
7. UFO
8. Battlestar Galactica, Lost in Space and Space:1999
9. A Clockwork Orange
10. Buck Rogers
All of them have their pros and cons. And what makes a movie/TV series exciting is often quite different from what you'd like to have going on in your own parsec i.e. space battles and vengeful kickbots are always way more fun in someone else's universe.
My Choice:
Okay even though it's a socialist empire the Star Trek universe is overall probably a pretty comfortable place to live if your not too ambitious or anything. And the world of Star Wars seems like an fun place to visit but it's no place to run a business or try and raise a family (sort of like San Francisco).
But in terms of overall quality of life - high levels of technology and Erin Gray and low risk of being killed at 30 or having your planet blown up - my pick would be Buck Rogers. But I might put UFO in second place just on account of this:

How The MSM Uses Palin's Own Children as Political Weapons Against Her
Somehow the usual rules of media political coverage simply do not apply when it comes to Sarah Palin's family - everything she or they do or do not do is WRONG WRONG WRONG. Here John Nolte deconstructs the many ways that the MFM uses her own family against her.

If the greatest trick the Devil ever played was in convincing us he didn't exist, the greatest trick the MSM ever played was in convincing us that other than his "eccentric" Trig Trutherism, Andrew Sullivan is some sort of thoughtful, considered, erudite thinker. What this ploy allows the media to do is to mainstream Sullivan and keep him in the fold even as he heartlessly roots around Sarah Palin's womb in an effort to investigate who Trig's true birth mother is. But this is a con. Sullivan's Daily Dish ambitions are much darker than advertised.
Of course, some personal soap opera-issues spring up from time to time with every candidate through the media, but never anything like what we're seeing with Palin. We've never seen the Left and their media allies weaponize children to delegitimize, defame, and attempt to define a politican before.

And we all know that the bottom line here is that on close examination, everyone's family has all the trappings of a soap opera and even a opportunistic creep like Levi Johnston willing to peddle dirt. The choice of whether or not to explode all of this into the media narrative of a political figure's life is up to the media, and in the case of Sarah Palin the media has chosen to do this.
Read the whole thing. But if you're on blood pressure medication, you may want to double up your dosage.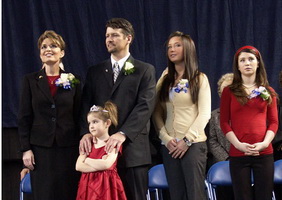 The Cult of International Law Revisited

This analysis from Der Speigel, with the author wringing his hands over whether the killing of Osama bin Laden was "legal," is an excellent example of this mindset.

It's also worth noting that the cultists are inclined to take the most restrictive, often extremely tendentious view of international law, in which international law becomes a substitute for otherwise passe leftist pacifism or anti-Americanism. Note that the author makes the highly questionable claim that "for years, the very principle of international law has been to pursue justice rather than war." If nothing else, it shows a mindset in which "war", at least war engaged in by the U.S., is inevitably not the pursuit of justice.

And I had to laugh when I read this: "What is just about killing a feared terrorist in his home in the middle of Pakistan?"

Only everything.
If 'International Law' says it's wrong to have killed Bin Laden, then there's something wrong with 'International Law'. And since I didn't get to vote for an International Representative and I don't pay any International Taxes, IMO International Law is simply Internationally Illegitimate and non-binding to me. And if you disagree, well I guess you'll have to send the International Police out after me.
The 10 Best Star Trek Episodes
And this includes TOS and all the other derivative series. The winner is TOS: "Balance of Terror":

It's sort of Das Boot on a Starship, but it's also more than that. This episode introduces the Romulans, the Original Series' other big antagonists, and forces Kirk to fight them in a big deep space showdown. Kirk's forced to use every ounce of strategy and ruthless cunning that he possesses, and even then he almost loses.
But I also have a fondness for this one: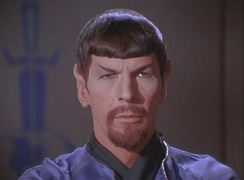 Sea Hippies
The Sea Shepherd's Steve Irwin is back and this time it's sporting razzle dazzle camouflage and a skull. I wonder how far they can go before they can be legally considered pirates.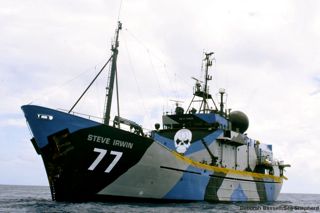 Can You Get High Off of Poppy Seeds
Short answer: Maybe. But you'd have to eat quite a bit of poppy seed cake. And note that the seeds themselves don't contain any morphine - that comes from residual poppy resin stuck to them.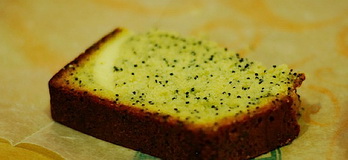 WTF Dreadlocks
I'm pretty sure that there has never been a single white person who ever improved their looks by growing dreadlocks. And as a cultural signal it says 'hey, I'm pretty much worthless as a person'.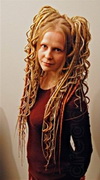 8 Things That Men Say & What They 'Really' Mean
It's not just women who say things that confuse and bewilder the opposite sex.

He says: I think I'm going to hit the sack. Are you ready too?
You think: He wants me to go to bed with him and give him a blow job.
He really means: I have to get up early tomorrow and I want to be rested for my big meeting.

He says: I'm so hungry, I could eat you up.
You think: He's hungry for me.
He really means: I haven't eaten in a few hours so I'm really hungry.
Okay 'she' is mistaken but I kinda like the way she thinks.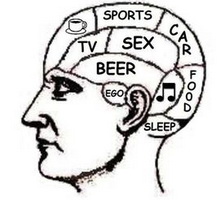 The Yahoo AoSHQ group. Bla bla bla. And don't forget about the Job Bank.
Tonight's post brought to you by traps: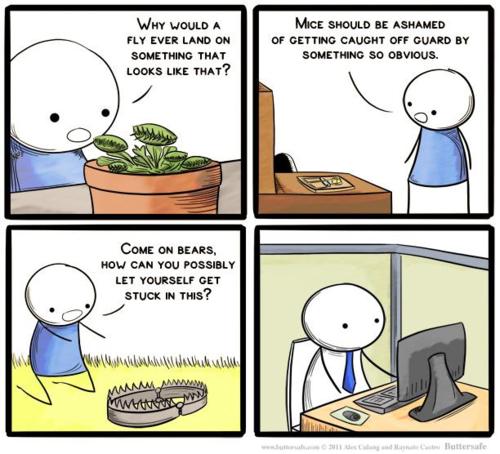 Notice: Posted by permission of AceCorp LLC. Please e-mail overnight open thread tips to maetenloch at gmail. Otherwise send tips to Ace.

posted by Maetenloch at
10:26 PM
|
Access Comments