« Boehner Claims He Wants Trillions, Not Billions, In Cuts In Exchange For Debt-Ceiling Hike
Update: John Kyl of AZ Says "I'd Like Six Trillion, Please"
|
Main
|
Top Headline Comments 5-10-11 »
May 09, 2011
Overnight Open Thread
Most people have probably heard at least some version of the story of how the M-16 came to become the standard issue rifle for the US military. And they generally have the gist right, but this Esquire article delves into the saga of how a rifle ahead of its time came to be selected by the brass, then hated by the men fighting with it, and yet still go on to become the US's longest issued infantry rifle.
Read the article for the full story.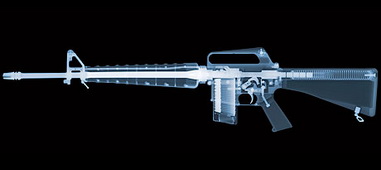 One of the early creations was the AR-15, made at the informal request of an Army general who wanted a prototype rifle that would fire a small, high-speed round. The AR-15 looked like nothing else in military service. It had an aluminum receiver, plastic furniture, and an odd-looking carrying handle. It was thirty-nine inches long. It weighed, when unloaded, roughly 6.5 pounds, about half the weight of an automatic M14. Its appearance — small, dark, lean, and synthetically futuristic — stirred emotions. To its champions, the AR-15 was an embodiment of fresh thinking. Critics saw an ugly toy. Wherever one stood, no one denied the ballistics were intriguing. Stoner had designed a narrow but powerful new cartridge, the .223, for his weapon.
Yet because it bypassed the usual ordnance and procurement channels it didn't get the full field testing and shakeout that it needed. So an unreliable rifle was issued to troops in Vietnam and was getting men killed.
But another GI crystallized for the congressmen a particular species of nightmare: The other night we got a radio message from one of our night ambushes... . The last words they said were, "out of hand grenades, all weapons jammed." The next morning when they got to them, their hands were all skinned up and cut and their stocks on their rifles were all broken from using them as clubs.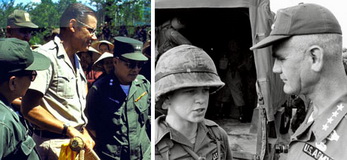 But despite widespread complaints about jamming from soldiers and Colt's own engineers in Vietnam the military brass and Colt maintained a wall of denial about any problems with the rifle and blamed the jamming on poor maintenance. It finally took a 23 year old Marine Lieutenant (at the cost of his own career) to break through this wall and get Congress to force the military and Colt to address the issues with the rifle.
The sad part is that the changes necessary to make the M16 reliable- a recoil buffer, chrome-lined chamber and a forward assist - were all relatively minor and could have been put into the field in just a few months if the early jamming complaints had only been taken seriously.
Today the M16 (and its M4 variant) are a vastly improved weapon system that's about to enter its 5th decade of service. There are still complaints about it's caliber and direct impingment method of operation but barring a major breakthrough in ammunition or firearm technology, any near future US rifles are likely to be just evolved versions of the original M16 design.
How Come Americans Don't Believe in Global Warmening?
Well British Greens have an answer: evangelical preachers.

What is often not fully absorbed by onlookers, though, is the underlying role that religious doctrine -– or "pulpit power" — plays in the environmental debate in the US. On the one hand, you have the "Creation Care" movement which is prevalent in some quarters of the Christian Church. On the other, particularly among evangelicals, you often see a vitriolic reaction aimed towards environmentalism.
Yet later in the same article they undercut their own conclusion with this detail:
"Just last month, a survey of 1,000 Protestant pastors found that 41% strongly disagreed with the statement: 'I believe global warming is real and man-made.' The survey also found that 52% of the pastors address the issue of the environment with their churches once a year or less, with evangelical pastors speaking less often on the environment than mainline pastors."
Shockingly evangelical ministers are more concerned with individual sins rather than offenses against neo-Druidism.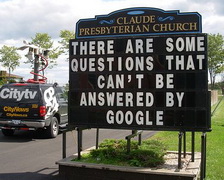 Prince Charles: You Americans Should Eat Less Steak

"Americans eat more than 41kg of beef a year on average, according to the UN, almost twice that consumed by Britons and four times the international average."

"For every pound of beef produced in the industrial system, it takes two thousand gallons of water. That's a lot of water."
Thanks to 1776 we don't have to even pretend to give a shit what this upper class twit believes. Actually I think that's pretty much true for most of the British people and the Queen as well.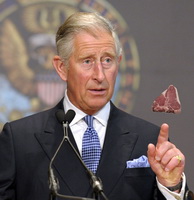 Still Hate Soccer?
Of course you do. But honestly ask yourself does this ever happen at an NFL game? (NSFW)

Kirstie Alley: 'I used to demand two hours of sex a day'

The mother-of-two, who is divorced from Bob Alley and Parker Stevenson, has been single for some time, however sources recently revealed that she is looking for a romance.

'She's ready to find a boyfriend,' a source said last week. 'Kirstie has a thing for dark-haired men.'

It seems the former Cheers actress, who once admitted to being celibate for four-and-a-half years because of her weight, has found the confidence to return to the dating scene.
I hate to pick on Kirstie but come on - this is TMI and frankly I believe her claims about as much as I do Sting's stories of 9 hour tantric sex.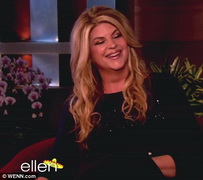 Do Not Taunt Happy Fun Kitteh
Well you can't say you weren't warned.

5 Unexpected Downsides of High Intelligence
You'll be shocked, shocked to find out that hanging out all night on the ONT is merely #5.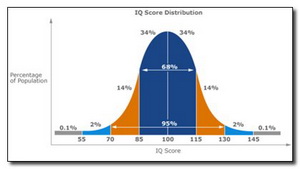 Worst Party Ever!
Well I hope they at least got some ice cream afterwards.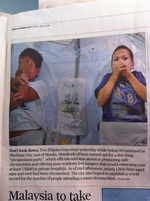 In accident news: 3 Year Old + Blowtorch = Fun, Also Burned Neighborhood
and Drinking + Samurai Sword Play = Penis Loss
Ouch:

"He told me he was a martial arts expert -- he was whizzing it around his head. I went to try and take it off him before he caused an accident -- and then he slashed it in front of me. I thought he'd missed but then I felt a burning pain and collapsed. He'd sliced the sword through my trousers and lopped off my penis."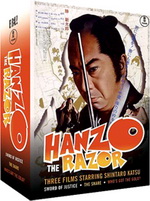 The Yahoo AoSHQ group. Bla bla bla. And don't forget about the Job Bank.
Tonight's post brought to you by Bogie: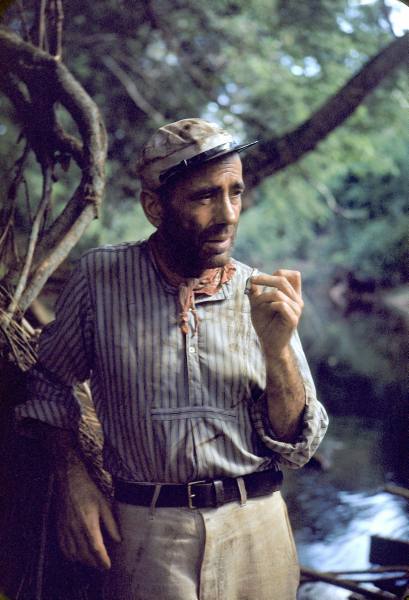 Notice: Posted by permission of AceCorp LLC. Please e-mail overnight open thread tips to maetenloch at gmail. Otherwise send tips to Ace.

posted by Maetenloch at
09:00 PM
|
Access Comments