« HE! WAS! MY! BOYFRIEND!
|
Main
|
Sunday Morning Open Thread »
May 07, 2011
Overnight Open Thread
Abandon all hope, Ye who comment here.
Yer Favorite Car (Or truck, van etc.):
Well, "Perfect Album" seemed to go over well last night. Everyone seemed to be in a sharing mood. So let's try this essay question:
What is the best car you ever owned/drove/crashed/got laid in/stole or any combination of these? Provide a proof for your reasoning. Extra credit if your answer is in iambic pentameter
Please take out a No. 2 pencil. Answers are due by the end of the thread. You may begin.
Ammended: toby928 also mentions his worst ride, so feel free to add that to your essay. (Tobys 1 through 927 could not be reached for comment.)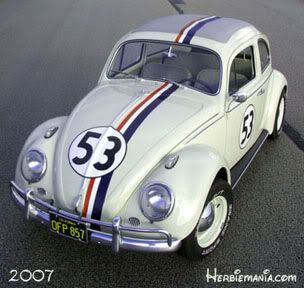 Some more stuff below the fold which you'll ignore just like you did last night *sniffle.*

Happy Caturday! (Part 1)
From CDR M, Cats that Look Like Hitler.
I love this top entry on the site:
3rd March: CAN TADPOLE'S OWNER PLEASE STOP SPAMMING US! I've already broken my own rule about multiple submissions, Tadpole is published as Kitler 5917 and 5919 (the second one got in because I liked the whole Mini Me motif). But that's Tadpole's lot. You don't need to send any more pics. You particularly don't need to send several dozen one after the other :-)
Happy Caturday! (Part 2)
Guinness Book of World Records: Loudest Purring by a Domestic Cat
(It's a short AP article. Here's the whole thing:)
"LONDON -- It's official: Smokey the cat has roared her way into Guinness World Records having achieved the loudest purr by a domestic cat. Guinness said Thursday the grey-and-white tabby earned her place with record-setting 67.7 decibels. In a video on the cat's website, the 12-year-old, ordinary-size feline purrs with a sound akin to the cooing of an angry dove."

"Smokey first rose to prominence in February, when her owner, Ruth Adams, ran a local competition for the most powerful purr. A community college recorded the purr and submitted it to Guinness. Guinness says the loudest animal sounds are the low-frequency pulses made by blue whales and fin whales when they communicate with each other -- sounds that reach 188 decibels. By comparison, a lawnmower is 90 decibels.
"
Happy Caturday! (Part 3)
Also from CDR M (why didn't I just let him do the damned post tonight?), a Slate article/slideshow: The Cats of War. Description:
"The American commando team that killed Osama Bin Laden in Abbottabad, Pakistan, reportedly included a dog, sparking furious speculation about the dog's identity and discussion of the role of canines in war. Less publicized—and far more essential to top-secret U.S. military operations—are cats."
Please Kill Me...haven't I suffered enough?
I've had that stupid song from the Heineken commercial stuck in my head for days. And if I have to suffer, I have no intention of doing so alone...
Get! Out! Of! My! Miiiiiind!!!!
Notice: Posted by permission of AceCorp LLC. Please e-mail overnight open thread tips to xgenghisx@gmail.com. Otherwise send tips to Ace.

posted by Genghis at
10:20 PM
|
Access Comments