« A Small Number of Republican Candidates Debate Thread
|
Main
|
Report: Ahmadinejad Asked To Resign by Ayatollah Khameini »
May 05, 2011
Overnight Open Thread
Oh yeah - happy Cinco de Mayo.
Free Speech Dead in Denmark, Film at 11
Yet another sad milestone in the ongoing self-dhimmitude of Europe. On Tuesday Lars Hedegaard, President of the Danish Free Press Society and The International Free Press Society, was found guilty of hate speech under the Danish penal code. His crime: criticizing the Muslim treatment of women and children in a private conversation. Only it was overheard, reported on, and now he's guilty of making insulting statements and will be fined approximately $1000.
And he wasn't the first person convicted:

On June 16, 2010, the Danish parliament voted to strip a lawmaker of immunity so that he could face charges over anti-Muslim comments. The politician, Jesper Langballe, is a veteran member of the Danish People's Party (PPD) and a crucial ally of the center-right government. In January 2010, he penned a newspaper column discussing the status of women in Islam and the "Islamisation of Europe." Included was the statement that "Muslims kill their daughters over crimes of honour and turn a blind eye while they are raped by their uncles." He is currently awaiting trial for violating Article 266b—the same hate speech statute that will likely be applied to Hedegaard.
Of course in practice the law he was convicted under is used to protect one - and only one religion: Islam. By contrast insulting (or even physically attacking) Jews and Judaism - not a problem and not prosecuted. This is what it looks like when Islam becomes a de facto state religion.
So now the Danes can't even talk about the Muslim immigrant problem in their midst since discussing it is now likely a hate crime. And so sadly the Danes are now in the position of collecting the Danegeld for their own dhimmi status.

SF Doctor: Guns Are Within My Scope of Practice
Via Insty comes this article by Dr. Ricky Choi who proclaims that guns and well, practically everything is within his purview:

The scope of practice I am talking about we all can own. I have a responsibility to ask about, diagnose, educate, and treat obstacles to health. For those who see children in their practice, discussing topics such as swimming pool safety and smoke detectors are routine at regular check ups.

But let me take it a step further. I would argue that nutritious food, safe medications, air quality, domestic violence, affordable housing, access to health care, sex trafficking, cultural factors, schools, safe neighborhoods, voting, human rights, international trade agreements, and the state budget, to the extent they impact health of my patients and communities, are also in my scope of practice.
Since nearly everything potentially has some indirect effect on health, it's hard to imagine anything that's beyond Dr. Choi's scope. And note how he filters his scope through a left-wing prism - is he concerned about too many single parent households, lack of fathers (or marriage) among minorities, gay sexual practices, easy access to abortions, high levels of crime, obstacles to building a business, or any other non-lefty issue? Apparently not.
Of course my philosophy has always been that if you insist on asking an intrusive, inappropriate question, you don't deserve an honest answer and I will lie my ass off to you without a scintilla of guilt. And if you keep on doing it, I will take my business elsewhere and let all my friends and family know why. That's the scope of MY practice.


Neo-neocon: International Law and Bin Laden's Death

Terrorists such as Bin Laden inhabit (or, in his case, used to inhabit) this earth. So does the United States. And on this earth, when private citizens declare war on a country and its private citizens, and murder nearly 3,000 unarmed people in cold blood for political reasons, those perpetrators can be considered fair game for as long as they live, wherever they hide out, and however long it takes.

That may not be international law, but as even President Obama said, it's justice.
I'm with Instapundit on this: if 'international law' says killing Bin Laden is wrong, then the problem is with 'international law'.
Pooping: Yet Another Thing You're Doing All Wrong
You probably have poor pooping-form:

A new study showed that squatting is more effective than sitting on the toilet and causes less strain on our bowels. This problem can be easily rectum-fied, I mean … rectified. Scientists suggest that "placing a six-inch footrest under your feet and leaning forward on a regular sitting toilet may help, and this effect could be achieved to a lesser extent with toilet rolls placed under the feet. Raising the feet in this way on a regular basis may well result in shorter visits to the loo and less straining."
Experts - how did we ever live without them. Next week's episode: How you're peeing incorrectly.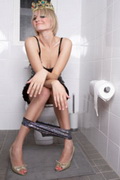 Pilots Leaving Planes
When you absolutely positively have to leave the vehicle right this moment. Keep your head and feet tucked in at all times while on the ejection ride.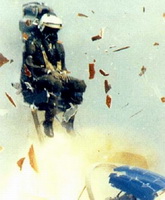 Pictures Of The United States-Mexico Border
It's described as 'awesome and upsetting' but I don't see anything upsetting about it. Anywhere where you have different zoning laws and an income difference is going to look pretty much the same at the border.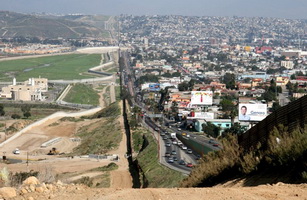 Why Phrases Make Better Passwords
It's become a 'best practice' for IT departments to issue you a password like s$yK0d*09l that you're supposed to memorize. Oh and it has to be changed to another random password every 90 days. Does this work? Well it covers the butt of the IT guys so in that sense it works. But in practice people just jot the passwords down on post-it notes by the computer. So anyone with physical access to the computer has maybe a 90-second search before they're into the system. This article points out that a phrase password like 'I like Candy' is just as secure and much easier to remember.


50 Years of the Wilhelm Scream
You've probably heard it thousand of times over your life. And it's now become something of an inside joke in Hollywood.

The Father Of All Video Games Who Fled The Nazis, Fought Them, Then Took All Their Guns
Ralph Baer was a Jewish refugee from Germany who escaped to the US in 1938. During WWII he was part of military intelligence with the US Army and became an expert on German small arms. So much so that he brought home a LOT of guns:

During the war, Baer became an expert not on radios or communications, as you'd expect given his training, but on small arms (pistols, rifles, submachine guns, etc). Indeed, he became such an expert that, when the war was done, Baer managed to bring a whopping 18 tonnes of Axis and non-US Allied weaponry home to the United States with him, with which he ran a number of exhibits with the blessing of the US Army.
After the war he got interested in television, went to college and later helped invent the Magnavox Odyssey, the world's first ever video game console. Oh yeah and he also helped build launch equipment for NASA's Saturn V rockets.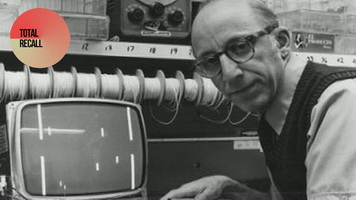 Phrases Heterosexual Guys Will Never Say
From the Shit Girls Say twitter feed.

Can you keep a secret?

I feel like I'm gonna pass out.

I just can't deal right now.

Come dance with me!

Just forget it.

Eww.

How do you work this?

Come visit me at work today.

Do you want to split a cookie? They're really good here.

That tickles.

Are you even listening to me?
By popular demand: The Cheetah Girl

Yahoo group. That is all.
Tonight's post brought to you by non-mother-approved: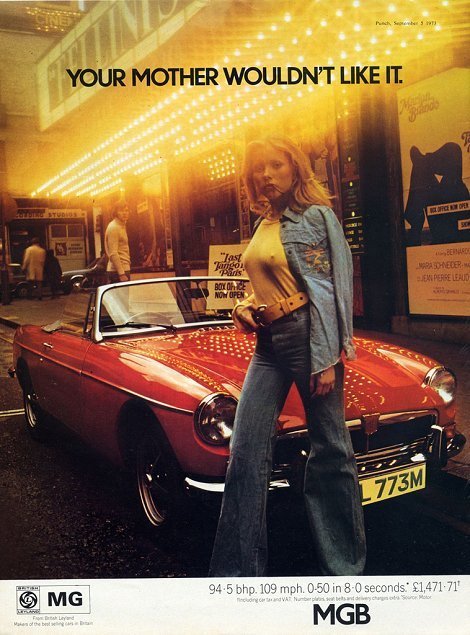 Notice: Posted by permission of AceCorp LLC. Please e-mail overnight open thread tips to maetenloch at gmail. Otherwise send tips to Ace.

posted by Maetenloch at
09:56 PM
|
Access Comments