« Hello: Missouri Democratic AG Breaks With His Party To Criticize ObamaCare In Legal Briefing
|
Main
|
Top Headline Comments 4-12-11 »
April 11, 2011
Overnight Open Thread
"Show me on the doll where the TSA screener touched you."
Number of 6 year-olds who have hijacked or bombed planes thus far: 0
But this is just the sort of thing that will radicalize them.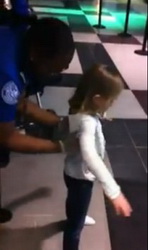 Better Watch Your Cornhole Roth IRA
The government beast is hungry and your Roth IRA has what it wants - money. So pro-spending leftists are already laying the rhetorical groundwork for why having one is just the same as stealing from the public:

All of which makes Roths a perfect "fiscal Frankenstein." In return for little more than ordinary upfront taxes, Congress waived untold billions in future Treasury receipts. Then, too, Roths could be a drag on the U.S. economy. Since no withdrawals are required, assets can lie idle indefinitely.
Well only 'idle' from the government's view since it doesn't get to spend your money as it wishes. Be afraid - it's 'unthinkable' now to start taxing Roth IRAs but in a year or two it won't be.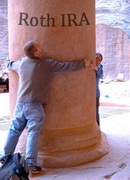 How To Make Combat Coffee
Explained and demonstrated by Canadian troops in Afghanistan. Don't watch if you're offended by the word 'fuck' or by Canucks in general.

Walmart Gives Up on 'Green', Goes Back to Basics
Let this be a cautionary tale for any business inclined to take advice from Al Gore and the Left.

The failure, in large part, can be pinned to Leslie Dach: a well-known progressive and former senior aide to Vice President Al Gore. In July 2006, Dach was installed as the public relations chief for Wal-Mart. He drafted a number of other progressives into the company, seeking to change the company's way of doing business: its culture, its politics, and most importantly its products.

Out went drab, inexpensive merchandise so dear to low-income Americans. In came upscale organic foods, "green" products, trendy jeans, and political correctness. In other words, Dach sought to expose poor working Americans to the "good life" of the wealthy, environmentally conscious Prius driver.
But it turns out that Walmart shoppers wanted to buy what they wanted rather than what the elites thought they should want. And after seven straight quarters of losses Walmart has pulled plug on the experiment and gone back to basics, bringing back "heritage" products, like inexpensive jeans and sweatpants and carrying cheaper non-organic food.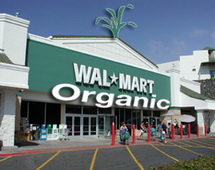 15 Things You Didn't Know Were German
Well given that 17% of Americans are of German descent, I guess it's not too surprising that at least that many classic American things are actually German. Oh and Disney? It's pretty much a company based on German themes.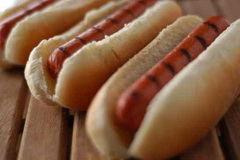 Cute Foxes
Foxes are actually part of the canine family but have never been domesticated by humans...until now. In Russia The Laboratory of Evolutionary Genetics of Animals and the Institute of Cytology and Genetics has been breeding foxes and attempting to domesticate them by selecting for the ones who were most friendly towards humans.
This was part of an experiment to determine how quickly humans might have domesticated dogs, and they've found that the process can happen very quickly - in just 10-20 generations. Furthermore the natural variation in coat colors and sizes seems to be a side effect of the domestication process rather than something that's explicitly bred for. The bottom line: You can now adopt foxes whose temperaments and behavior are pretty much the same as dogs.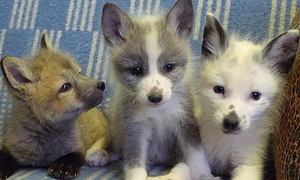 Why do so many well-to-do Brits have hyphenated last names?
Well mostly it was a way for non-royal families to maintain their lineage:

Hyphenation is currently associated with the gender equality movement, but it's been going on for hundreds of years in upper-crust circles, mostly to preserve storied or illustrious names that might otherwise be lost through marriage. Two equally eminent families might also fuse their names to show off their intertwining lines. A lot of hyphens now gracing elite circles in the United Kingdom are simply inherited—Edward Innes-Ker, for instance, takes his name from his father, Guy Innes-Ker.
Even today hyphenated still have a hoity-toity air about them which is why they've been discouraged by the Tories:
U.K. Prime Minister David Cameron caused a stir in 2009 when he implored Tories who were running for Parliament to dispose of their extra names. "Dave's Tory De'toff" was viewed as an effort to diffuse the Conservative Party's aura of privilege. But it gained no traction among the candidates. In fact, one of them, Wilfred Jones, restyled himself Wilfred Emmanuel-Jones in time for the upcoming election. He lost.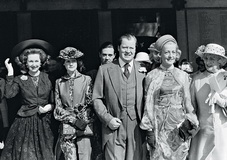 New Shoes From Jessica Simpson?
Flipper heels:


Simpson has built a successful shoe business with stylish, reasonably priced heels, and now she's looking to expand her empire. Earlier this week, she tweeted a pic of her inspiration, saying, "Scuba gear coming soon for @jscollection heels for every occasion ;)."
As stylish in the board room as they are in the surf.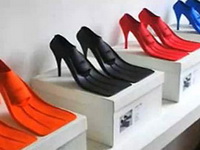 Find The Kitteh In This Photo
There is at least one kitteh somewhere in this picture - and it's obvious once you see it. And some claim that there are actually two kittehs.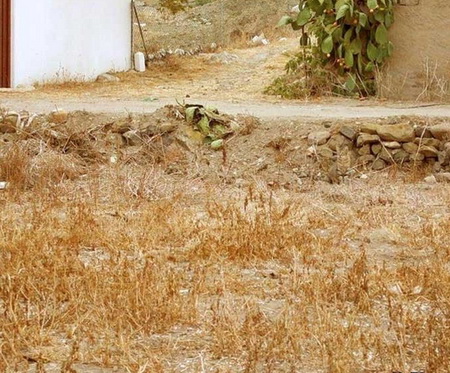 The Yahoo AoSHQ group. Bla bla bla. And don't forget about the Job Bank.
Tonight's post brought to you by 1981: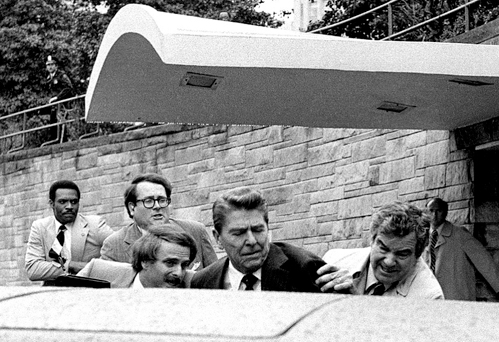 Notice: Posted by permission of AceCorp LLC. Please e-mail overnight open thread tips to maetenloch at gmail. Otherwise send tips to Ace.

posted by Maetenloch at
09:45 PM
|
Access Comments