« NATO: Hey, We'll Bomb The Rebels, Too
|
Main
|
Top Headline Comments 4-1-11 »
March 31, 2011
Overnight Open Thread
Via Powerline comes the result of a recent study that tries to answer this question:
The typical American tax cheat is male, single and under the age of 45.
And it's not just taxes - they tend to cheat at everything.
"Their willingness to cheat is not limited to their taxes but spans a wide range of situations and behavior where they are looking to get away with something," said James Lou, U.S. chief strategist at DDB. ...

Tax cheaters are even more likely to steal money from a child. The survey found that while only 3% of non-cheaters would ever take money from their child's piggy bank, 28% of cheaters said they would.
Why? Because they believe they're morally superior:
Many cheaters also try to justify their behavior. Far more tax cheats said they are 'overall better people' and that they are 'special and deserve to be treated that way', compared to the people who said they don't cheat.
Ace has made the point many times that one of the big conceits on the Left is that by merely holding the correct political beliefs you immediately become a morally superior, more intelligent person. And when you think you're superior, well you also tend to assume that you deserve some prerogatives...like not paying all your taxes.

The CIA Rectal Escape Kit
Designed to be kept secreted away from suspicious eyes. And if you have some extra space, it's also a good place to keep your watch. (thanks to CDR M)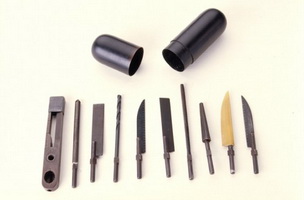 Libya CIA Revelations: Obama Supporter Shocked—Shocked!
Not only shocked but positively GOBSMACKED!!!

It's so surreal, so discordant with what the president has told the American people, so fantastically contrary to everything he campaigned on, that I will simply wait for more confirmation than this before commenting further. I simply cannot believe it. I know the president is not against all wars - just dumb ones.
The Sullivan Freakout Advisory is now at 10.
Arnold Loves Himself Some Rio
Apparently sometime in the early 80s Arnold did a travel documentary to Rio during Carnival and had a very good time.

I'm glad the submitter told me that the best part comes at the 4:30 – 4:50 mark, because after Arnold proclaimed his love for mulatto ass, made hand binoculars, roughly groped a girl in a thong, and motorboated another girl's boobs inside the first three minutes, I would've assumed it couldn't get any better. OH, BUT IT DOES. OH MY GOD DOES IT.
NSFW-ish.
Oh Noes!! Was The Miss Universe Competition Fixed?
Miss Dominican Republic, Dalia Fernandez, won but some claim it was via a payoff:

But Evi Siskos, a finalist for Miss Dominican Republic, said the organization should investigate "rumors and speculation" in some Spanish-language newspapers that claimed the winner, Dalia Fernandez, paid more than $100,000 to win the beauty competition.
Plus
Are Beauty Pageants Racist?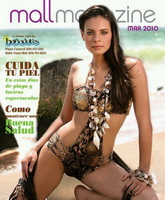 The World's Most Expensive Rifle
At just $820,000:

The level of detail in the engraving on this VO Vagen rifle by Viggo Olsson and Ulf Olsso is simply amazing. The picture above doesn't really do it justice, so be sure to go to the link to see larger images. Shaping and coloring the claws on the bolt lug was an especially nice touch.
Yeah I do like the claw bolt.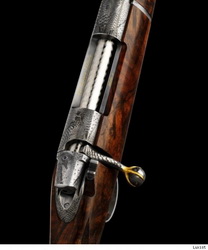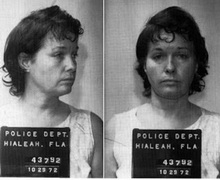 20 Strange Ways To Live A Longer Life
Followers of the AoSHQ lifestyle are probably doing many of these - well maybe not the flossing or banjo stuff. And who knew that Sir MixaLot was such a prophet of longevity?

And of course that reminds me of the Christian version, "Baby Got Book":
Yahoo group. That is all.
Tonight's post brought to you by the motorcycle patrol: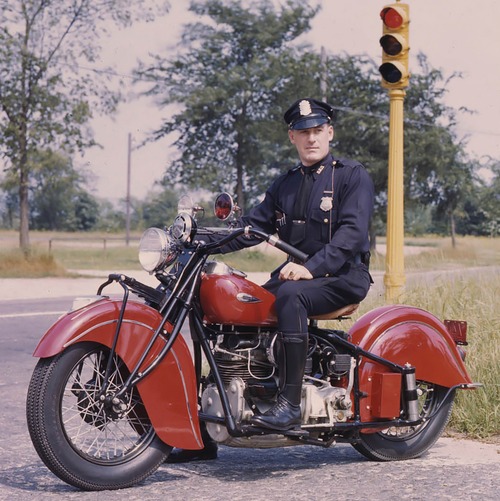 Notice: Posted by permission of AceCorp LLC. Please e-mail overnight open thread tips to maetenloch at gmail. Otherwise send tips to Ace.

posted by Maetenloch at
09:57 PM
|
Access Comments