« So, We're Going To War In Libya
|
Main
|
Threats Made Against Ann Althouse; Dan Riehl Interviews The Skel Making The Threats »
March 18, 2011
BREAKING: Wisconsin Judge Blocks Budget Repair Bill That Modified Public Sector Union Rights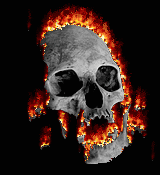 If Democrats can't win at the ballot box, in the legislature or even on the streets, there's always the courts.
Dane County Circuit Judge Maryann Sumi issued a temporary restraining order Friday, barring the publication of a controversial new law that would sharply curtail collective bargaining for public employees.

Sumi's order will prevent Secretary of State Doug La Follette from publishing the law until she can rule on the merits of the case. Dane County Ismael Ozanne is seeking to block the law because he says a legislative committee violated the state's open meetings law.

Sumi said Ozanne was likely to succeed on the merits.
Via Brian Faughnan and Sean Hackbarth.
From Kevin Binversie who follows Wisconsin politics...
Well, this news proves it doesn't matter what your argument is in Dane Co., if you're a liberal, you're gonna get your way.
More via Gabe, the judge in this case said earlier this week that she was unlikely to rule on this today since she's going on vacation until March 28th. Two days later, she reverses herself and then heads for the door.
Ah, the joys of being a liberal.

posted by DrewM. at
11:45 AM
|
Access Comments