« Rebels In Libya Prepare For Slaughter; Look To US For One Thing That Can Save Them-- Another Empty Statement from Obama That Qadaffy Must Go
|
Main
|
The Faceless 50 »
March 15, 2011
Overnight Open Thread
Holy crap - this 'prison' is better than any dorm and most of the apartments I've ever lived in. It may be on an island but it sure ain't Alcatraz. It's more like an dude ranch for criminals.
And is giving a chain saw to a chain saw murderer really a good idea?! I mean even with the Ludovico Treatment this just seems like asking for mischief and gasoline-powered horseplay.
So are you unemployed? Bored? Or just cable TV-less? Then head to Norway and go do some crimes.
Important tip for the morons: Unless you really could use a trip to Bastoy Island, never leave your urine behind.
Union Thugs Disrupting Petitioners Recalling WI Democrats
While law enforcement does nothing:


Upon arrival, members of the recall committee were encircled by union protesters carrying signs and a leader with a mega phone who began chanting and ranting loudly. They packed in tightly around the petition collection table so as to prevent those attempting to sign from doing so. At one point, a pro union protester, pretending to be interested in signing the petition, wrote profanity across a partially collected petition form, than began ripping up the completed petitions that were in close proximity.

The policemen who were there, and who were standing in close proximity to these events as they unfolded, did nothing to assist those collecting the petitions as they were being destroyed, despite such an action being a Felony under Wisconsin law. Police also did nothing to clear the walk way for citizens that wanted to sign the petitions
You know what you call it when organized, uniformed thugs attack people and block people from exercising their political rights with the tacit support of authorities: fascism. It's finally landed in America and it wears the union label.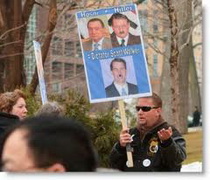 Are Movies Getting Worse?
John Nolte says yes, and that TV is kicking Hollywood's ass:

In my mind the quality of films — both studios and indies — has collapsed over the last decade. You can say that I'm prejudiced and carry some kind of political grudge against Hollywood, but I'll be the first to declare that television is currently going through an unprecedented golden age. The Sopranos, Dexter, Mad Men, Breaking Bad, Battlestar Galactica, The Wire, 24, The Shield, Lost… When it comes to pure, addictive dramatic storytelling, television is kicking the film world's ass. Movies, however, suck like never before.
As a case in point I present this
news blurb
demonstrating the movie studios' creative bankruptcy:

It's a trend that shows no signs of abatement, with Universal working to bring Stretch Armstrong to the screen, while Paramount develops a Magic 8 Ball movie among many other projects that have been co-opted from the toy aisle.
And
this article
claims to have statistical evidence that movies these days really have been dumbed down to the lowest common denominator.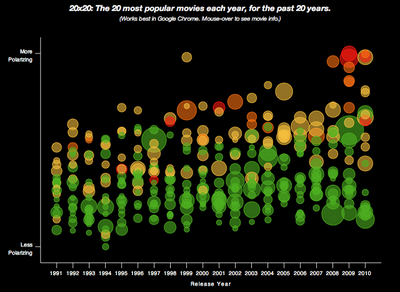 The US Well Being Map
Based on daily polls by Gallup where they ask 1000 random people a series of questions about their well-being such as, "Did you experience feelings of happiness during a lot of the day yesterday?" and "Do you smoke?" Wyoming, North Dakota, and Utah seem like happy places to be. West Virginia and Kentucky not so much.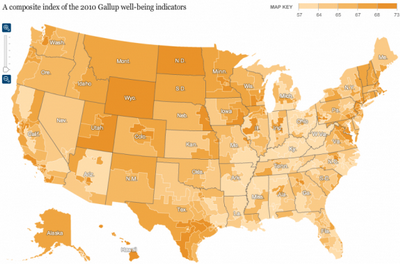 Finnish Surprise Party!
No it's not an ethically questionable sex act. But it is proof that autotuning can turn anything into pop tune maybe even a pop hit. If only life had as good a soundtrack to go with it.

Hands Across America: 25 Years Later

On May 25, 1986, over 5 million Americans linked hands to make a 4,125-mile human chain that stretched from New York City to Long Beach. They weren't just big hand holding enthusiasts, though. They were participating in Hands Across America, a massive charity event and fundraiser that hoped to raise money for and draw attention to homelessness and hunger.
I barely even remember this and now it seems more like an SNL skit than a national event. But luckily for all of us it ended hunger and homelessness in America for all time for a mere $34 million dollars and 15 minutes of feeling goofy. Oh wait.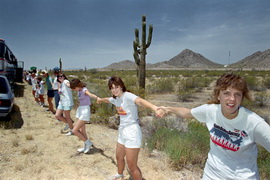 How The Japanese Capture a Tiger
Okay I get that you have to practice at capturing an escaped zoo animal. But isn't there some way to do it without losing all of your dignity?

It's a Sick Sad World
A student and military veteran leaves his credit card at a gas station. A visiting man, Richard Lewis Ludwig, finds it, uses it to order pizzas, and gets caught and arrested for credit card theft and forgery. Only it turns that Ludwig is actually a wealthy dentist:

It gets much worse: Ludwig not only had $250 in his wallet at the time of the purchase, but when asked if he was motivated by financial trouble, the 54-year-old dentist responded "absolutely not," adding that his net worth was in the millions.
Often honesty is a luxury that the wealthy can afford more than the poor. But some people are just fundamentally dishonest no matter how much or how little they have.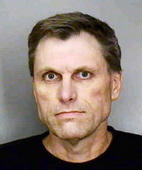 The Length of Your Taint Determines Your Fate
At least reproductively speaking:

The dimension in question is not penis or testicle size, but a measurement known as anogenital distance, or AGD.

Men whose AGD is shorter than the median length -- around 2 inches (52 mm) -- have seven times the chance of being sub-fertile as those with a longer AGD, according to a study published on Friday in the journal Environmental Health Perspectives.

That distance, measured from the anus to the underside of the scrotum, is linked to male fertility, including semen volume and sperm count, the study found. The shorter the AGD, the more likely a man was to have a low sperm count.
Did I ever mention that I come from a long line of long-tainters?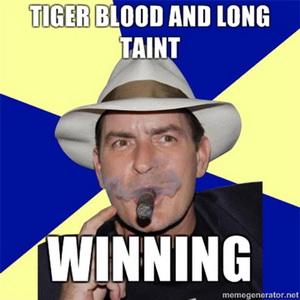 The Yahoo AoSHQ group. You know the way.
Tonight's post brought to you by hipster trapping (now legal in most states):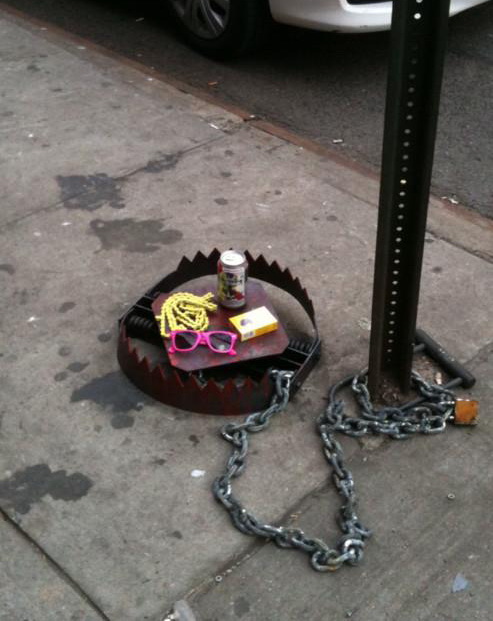 Notice: Posted by permission of AceCorp LLC. Please e-mail overnight open thread tips to maetenloch at gmail. Otherwise send tips to Ace.

posted by Maetenloch at
09:53 PM
|
Access Comments