« O'Keefe: I've Got More Video
Update: PBS Confesses It Met With "Muslim Donors" Too
|
Main
|
DOOM, Served Hot Off the Grill »
March 09, 2011
Nuclear Option: Wisconsin Senators To Advance Union Reform Bill Without Democrats At 7pm Central Time
Fleebaggers Returning to Madison
Modified Bill Passes 18-1, Goes Now To Assembly For Passage Into Law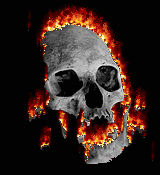 Update: The modified bill, with collective bargaining privileges rescinded for government workers, passed 18-1.
Protesters are now surrounding the capitol building again, honking horns and yelling, and, ominously, "pushing back against police."
...
So Much For The New Civil Tone: Readers tell me Chris Matthews just called this a "Cambodian style invasion."
Since we're not pretending to be mindful of tone anymore, maybe someone should pull Chris Matthews into a van and beat the shit out of him for an hour.
With truth, I mean.
I am sick of this bullshit where we have to walk on eggshells while they incite union thugs -- not known historically for an inviolable ethic against violence -- to hurt people.
General Strike? Unions talking about a general strike in Wisconsin, that is, every union worker strikes.

...
Is this just a threat or are they serious? I hope they're serious, and not just for reasons of policy: When an issue is hurting you, take it off the table as expeditiously as possible. And often the best way to do that is just pass the bill and assume people will forgive you -- it is easier to beg forgiveness than to secure permission.
Once in a great while, that backfires, as is the case with ObamaCare. But ObamaCare hurts voters individually. Taking away union privileges from some government workers hurts those workers themselves (maybe), but for everyone else it's an abstract issue about a third party. Most people don't give a shit about such things. They may have an opinion on it, but then, I have an opinion on a lot of things I don't give a shit about.
I have an opinion on who the cutest actress on Sex and the City is. But I am not very invested in this opinion.
The easiest way over this hurdle is through it.
In a surprise move late Wednesday, Senate Republicans voted to move forward with the governor's controversial budget repair bill, sending the measure into a conference committee scheduled for later in the day.

Republican leaders would only say the Senate bill differed from the Assembly bill and indicated it was possible lawmakers could strip fiscal elements from the proposal and pass only the measures dealing with collective bargaining.

Such a move would allow Republicans to pass the governor's bill without the 20 Senate members needed to vote on fiscal matters. Currently 14 Democratic senators remain in Illinois, hiding out in an effort to deny the quorum and stall the vote.
The article notes this would be a "major reversal" on Walker's part, as he previously, stupidly maintained that both parts of the bill were "fiscal" in nature and hence required the 3/5ths quorum.
Oh well. He was wrong. Whoops.
Democrats are trying to say that this proves the bill has nothing to do with the budget. That's asinine. A lot of bills do in fact indirectly effect revenues and spending but unless they do so directly they're not "fiscal" in nature.
For example: Forbidding drilling in the Gulf will reduce government revenue (less in taxes) and will increase government spending (more unemployed in Gulf area needing unemployment insurance). But that doesn't make an oil moratorium bill "fiscal" in nature.
Fiscal bills are about revenues and spending, directly, changing tax rates and spending levels. A bill does not become a "fiscal" one simply because some changes it makes will have some macroeconomic effects.
Update: It's A Fluid Situation. Via NRO, thanks to Miss 80sBaby:
UPDATE: Here is what we're hearing. It's a fluid situation, but the conference committee will now meet at 7pm EST and we think they are going to pull the collective bargaining stuff from the budget-repair bill and pass it in both houses, which they can do without the Democrats. If the Democrats do yield and turn up, they'll pass the full budget-repair bill in the senate, and it would go to the governor's desk.
You know what else is fluid?
Pudding.
Update: All this talk of 7pm -- I thought they meant tomorrow.
In fact, this move could come tonight at 7pm. In one hour. (It's 6pm in Wisconsin.)
Update: Out of Committee?
The Conference committee has been passed in the committee and it goes to the Senate floor for passing. Tomorrow the Assembly will convene to pass the new bill.

Per live radio of WISN Mark Belling radio show.
Assuming the changes made are the ones we've been expecting, a Senate vote can be had shortly.
Thanks to Janir.
Update: "Fish the Impaler" tells me Fox radio reports the fleebaggers are coming back to Madison. Update: FoxNews (TV) now reporting that as well.
Update: A reader says it's been voted out of conference 18-1 and is now going to the Assembly.
Above, I erred, in saying they were in committee, a sub-unit of the full senate. In fact they're in conference, banging out changes to make it ready for passage in the Assembly.
If this is true, the deal is already done.
Threat? Janir writes that a local radio guy speculates --
Belling opines that this may not be signed by Gov. Walker and this is a way threaten the 14 missing senators to get back to work or he will sign it. I hope he does sign it, get the collective bargaining restrictions and other union excesses reigned in.
Suggested by al soothsayer.