« What's Involved In Setting Up A No-Fly Zone Over Libya?
|
Main
|
Top Headline Comments 3-2-11 »
March 01, 2011
Overnight Open Thread - Redneck Edition
The US Does Not Have a Monopoly on Rednecks
Among foreigners the common stereotype of rural Americans is that we're all a bunch of ignorant, possibly in-bred rednecks. Think Cletus from The Simpsons. Well thanks to this clip from The Scheme, a British reality show that's like a Scottish version of Jersey Shore, it's clear that America does not have a monopoly on redneckery.
For the record all the people in this video are supposed to be speaking English. But they probably have been drinking and I don't think that retardation of some form is out of the question.
On the other hand it's probably not a complete surprise that native Rednecks are to be found in the north of Britain. In fact David Hackett Fischer has made a strong case in Albion's Seed that much of what we think of as American redneck/Southern culture is pretty much a transplant of the dominant folkways of the Scots and Englishmen living in the northern border country - people we now refer to as the Scots-Irish.

These were the people who even at that time might be called "crackers" or "rednecks" (terms that came from Britain). Centuries of cross-border warfare, raiding, and exploitative absentee lords left them with little belief in the ability of governments to promote justice and peace, and a sense that one must always be ready to defend oneself with violence. These values prepared them for the dangers of settling first the Appalachian frontier and then the Wild West, but left their descendants with a predilection toward violent conflict, as well as valuing physical prowess and robust sexuality over education and economic prosperity.
And settlers from other parts of England brought with them their own unique traditions and folkways - Puritan/Yankee ones in new England and a self-proclaimed aristocracy in Virginia and the mid-Atlantic states. Much of our current regional political and cultural differences have their origin in what particular part of England the original settlers came from almost three centuries ago.
But even with the long cultural and historical traditions and all that, I still think an airstrike on the people in the video is the best thing for all concerned.
Zombie: The Berkeley Expression and the Oscars

I call it "the Berkeley expression."

Whenever I visit Berkeley — in particular certain upscale areas populated by academics and wealthy intellectuals — practically everyone I see has this creepy look on his or her face. It's hard to describe, but once you've seen it enough times it's unmistakable: a special kind of conspiratorial smugness, a faint "knowing smile" coupled with a glance that conveys a sense of not just personal superiority, but of mutual superiority. In an instant, the Berkeley expression communicates to everyone in the vicinity, "Isn't it great that you and I and all of us here are morally superior to the rest of the world?"
And the expression's role in the housing bubble.
Screen Legend Jane Russell Addresses CPAC in 2003
Actually I had forgotten that she was an 'out' conservative in Hollywood. Here she is back in 2003.

Revolutionary Noodles Worker Being Oppressed
By his J-O-B:

Some dude who works for a Noodles, Inc. restaurant wants to unionize he and his fellow workers so they can overthrow the "dictatorship." The fun part is at about 3:34, when he describes the "dictatorship": Workers are told what to cook, and how to cook it, and they're told when to show up for work.

That "dictatorship" is otherwise known as a JOB, which is something this idiot isn't likely to have for very long.
As long as even one noodle cooker is told what to do and when, the world is not free.
Charlie Sheen or Muammar Quaddafi: Who Said It?
You'd think it would be easy, but meglomaniacal crazy tends to be convergent. So take the quiz and see how well you do.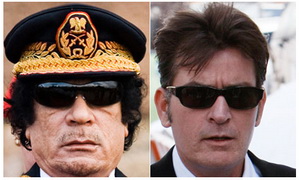 Also
which performers played for Gaddafi?
Cause I don't want to hear even a word of lecturing from them about anything.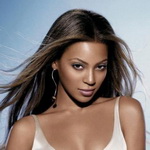 Wookie Girl is Hirsute And Proud
11-year-old Supatra Sasuphan of Bankok has been named the world's hairiest girl in the Guinness Book of World Records. Some people become furries and others are born into it.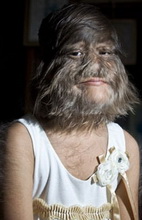 Got $25,000?
Then get yourself a full auto 20mm cannon taken off a WWII P38 Lightning. Of course you'll also have to pay the $200 NFA tax fee.

This great and very rare cannon comes with 1,000 rounds of original, belted ammo, that is very hard to find and costs between $20 to $40 or more for each round these days. The current owner has made a manual trigger, which uses the clutch grip from a motorcycle. The original electric trigger is also included. Also included is the rest of the mount including; the arms you rest your shoulders in, the folding four foot long legs and all the rest. Also included is a practice device which has plates with all the German and Japanese aircraft which you use to practice aiming leads and estimating distance.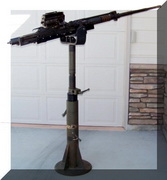 The Changing Face of Fame
It's not just your imagination - Hollywood stars are getting younger and more femmy as these composite pictures show.

There seem to be two correlated trends here: 1) more feminine features for both males and females, and 2) more youthful features for both males and females. Correlated, because neoteny and masculinization seemed to generally push in opposite directions of trait value. Projecting in the future I assume that the Global Human Celebrity will converge upon a 14 year old girl?
And her name will be Jessica 'Brad' Biel.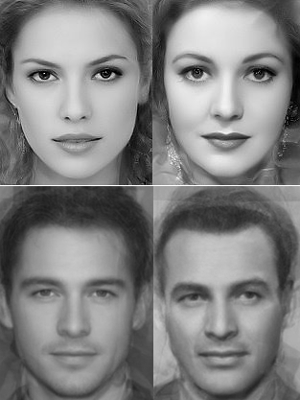 How To Email In Your Own Handwriting
Here's a step-by-step guide to creating a font based on your personal handwriting. And if your writing is not particularly pretty, well you can always steal someone else's.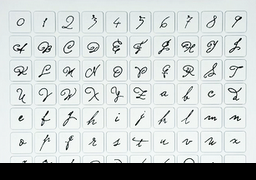 There Ain't No Justice in this World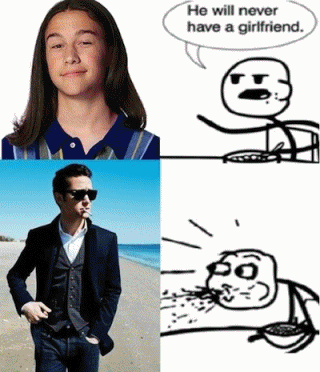 The Yahoo AoSHQ group. You know the way.
Tonight's post brought to you by the Cage Matrix: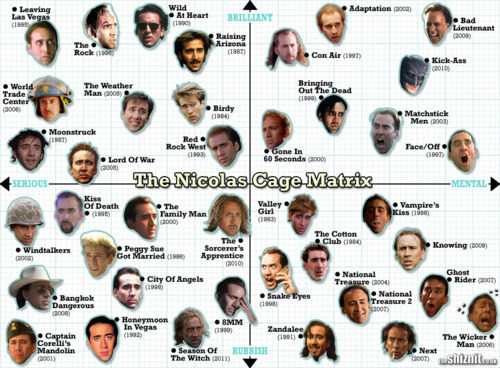 Notice: Posted by permission of AceCorp LLC. Please e-mail overnight open thread tips to maetenloch at gmail. Otherwise send tips to Ace.

posted by Maetenloch at
10:01 PM
|
Access Comments