« Ron Paul Wants To Take A Moment To Remind Everyone He's Not A Serious Thinker
|
Main
|
Fleebaggers Gettin' Itchy As 5pm (Central Time) Deadline Looms »
March 01, 2011
Even Liberals Asking What The "Obama Doctrine" Actually Might Be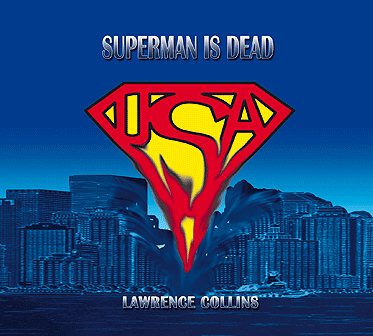 At least I assume this guy is a liberal. I'm not sure that piece is worth reading. I cite it just to note people are wondering if Obama has any kind of strategic idea at all on foreign policy. Correction: A commenter tells me he's not a liberal. He's a British Tory who supported the War in Iraq.
Krauthammer was noting some of the steps short of war Obama could have undertaken to aid the Libyan rebels, but did not, at least so far. Some of the below are my own thoughts, too.
1. A No-Fly Zone. Strangely, Europe is leading the US on this point. They're planning for it while we're twiddling our thumbs. A no-fly zone is harder to establish than just putting up some jets (we need to create a permissive enviroment, that is, we need to take out their ground radios and anti-aircraft weaponry as well as all their planes); but even prior to that, we can take the occasional Libyan jet out with a ship-to-air missile. Even putting Qadaffy's loyal pilots on notice that lightning may strike once in a while is helpful.
2. Medical Aid and Other Sorts of Relief for the Rebels. This is almost cost-free and buys an outsized amount of goodwill for a tiny cost. Why hasn't this been done yet?
2a. It should be pointed out that regularly flying in medicine and basic foodstuffs also gives a nation the cover to fly in weapons, should it come to that. And the rebels certainly could use some shoulder-fired missiles to knock the professional and experienced mercenaries out of cover. And no, we don't have to give them our top-of-the-line made in America tech; Chinese copies of 10 year old technology would be a good upgrade.
3. A Blockade to Prevent the Influx of Additional Mercenaries. This is a big one-- Qadaffy is relying on mercernaries from Chad and Niger to do his fighting for him; his own corps of reliable troops is too small for the job. An announcement by the president of a blockade to prevent troops from coming into Tripoli would not only hearten the rebels (and make them think well of us), it would also shorten the confrontation.
3a. Related to that point -- America could also stop troop movements out of Tripoli. The mercenaries must realize that Qadaffy will almost certainly lose; they're just taking the money while it's available. But this means they must be giving some thought to an exit strategy; they don't want to be caught, and hanged, by the rebels when they win. (And it's a "when" they win situation.) Announcing that within 48 hours a blockade of all troops moving out of Tripoli would cause a good number of these troops to take advantage of that 48 hour window and get out while the getting is good.
Clarification: I thought it was so obvious that I was talking about a sea blockade I didn't bother to specify a sea blockade. I even told commenters, "I specified a sea blockade, not ground action."
But I didn't, actually. All I can say is that the sea was so obvious to me I just assumed it.
That's what I'm talking about here. I am certainly not advocating ground troops in this fight. (The Libyan rebels have requested air support but specifically said they wanted no ground troops -- and I wouldn't offer them even if they did request them.)
So, sea power. Tripoli is a coastal city. There are few things more amenable to US power projection than a coastal city.
...
3b. It wouldn't hurt to also begin setting up international tribunals for the trial of mercenaries found to have engaged in war crimes. It would be better, maybe, to leave them to the rough justice of the rebels, but it can't hurt to also establish a more civilized tribunal. Let everyone know that if caught in Tripoli when the city is taken there will be serious consequences.
None of these measures expose too many US soldiers and airmen to enemy fire, but all are welcomed by the rebels; some of them (such as the no-fly zone) have been requested by the rebels. There is no doubt whatsoever that the "world community" (whatever that is, but liberals seem to think it's pretty important) is in favor of these steps; when the British, French, and Arab League are all out in front of America, it's just not possible to accuse America of acting as an "imperialist."
As the rebels seem highly likely to win (certain to win with a small amount of aid from America), all of these steps are helpful in the post-Qadaffy diplomatic/PR environment.
But we're not doing these things. Only recently did we begin to even position our warships in the area, and talk of such steps is still in the talk-about-talking stage. And this is two weeks on. What, exactly, is the hold-up?
It seems that the Obama Doctrine is basically strictly non-interventionist, informed by 60s/70s romanticization of "peasant warriors" leading "people's revolts;" in this context, any entry by the First World Oppressor America taints the authenticity and righteousness of the cause.
Of the three major revolutions which occurred slowly enough that the US could have intervened in some small way (I exclude Tunisia as having occurred too quickly), it can't be helped but be noted that the Obama Administration actively supported the anti-American (and therefore "authentic") Mullahs in Iran, eventually turned against the US ally Mubarak and begin making very foolish, very confident-sounding pronouncements that they had solid information he was about to be deposed, and is very hesitant to aid the rebels against another anti-American tyrant.
The lesson seems to be that if you like your tyranny, you can keep your tyranny, so long as your tyranny is anti-American. If you're a friend to America -- watch out. What incentives this "doctrine" is intended to create, I don't know.
Obama's feckless, spastic foreign policy has one good unintended benefit: The world now longs for America the Strong again. They have seen what the world looks like when Superman is dead (or at least brain-damaged and crippled), and will not be as quick in the future to snipe at American leadership.
America's irresponsibility and cowardice has forced other nations to be responsible and courageous; that's a good thing, certainly, but it's not so good that we should be happy that America is now a flailing, feckless spastic idiot on the world stage. That Obama's America is now a one-man leadership vacuum.
And it all goes back to Obama's terrorist-palling-around worldview, fundamentally Marxist in pedigree, that any contact by foreign peoples with the Opressor America is a bad thing. For them. That we carry the taint of Evil with us wherever we go.
On Arab Scape-Goating: I don't believe Obama's toxic weakness even benefits us when it comes to the Arab world's pathological need to blame all ills on outsiders. While it's true that Obama's dictator-coddling America Is The Disease type of strict (and non-nuanced) non-interventionist policy protects us from Arabs and Muslims blaming us for intervening, it fails to appreciate they will also blame us for not intervening.
It is highly likely that Qadaffy is doomed. The open question is how large the massacres will grow. They're already rather large. They could become enormous.
If Obama thinks the Libyan rebels will scape-goat us if we act: Has he considered how much scape-goating there will be if Qadaffy is allowed, without us lifting a single finger, to kill thousands and thousands more?
I have to believe that Obama believes his own hype. He was sold as a Healer who could move mountains just by commanding them to move -- and he behaves as if that's true. He wants this to be true, and damnit, if he isn't running a large and bloody experiment on the world stage to determine if it is true that his words alone can move mountains.
So he offers words. And more words. And the furrowed brow of disapproval and, especially, the uplifted chin of superiority.
Because this response makes his words, his charisma, his elevated thoughts the central fulcrum on which the world turns.
To inject the military into this, even in a small, mostly humanitarian way... why that might make the actions of big-shouldered men the important thing, and Obama doesn't like that idea.
If great events are to unfold, they must unfold in such a way that Obama's status as hero-god commanding the oceans to fall by the sonorous tone of his voice is preserved and enhanced.
There is no room on this stage for other heroes.

posted by Ace at
01:19 PM
|
Access Comments