« Reporter: Obama Privately Put Out Word at Dinner That Opposition To Him Was Based on "Subterranean" Racist Impulses
|
Main
|
Top Headline Comments 3-1-11 »
February 28, 2011
Overnight Open Thread
Taking method acting further and longer than any other thespian dares. So far he's managed to stay in character for a record-setting 25 years.
And he's winning baby!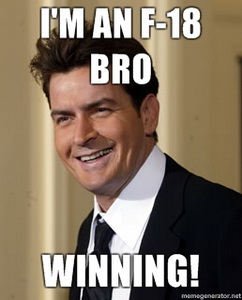 The Harsh Fiscal Truth
This is why the Federal Government is going broke. And no the budget can't be balanced just by cutting foreign aid and 'waste'. Until the 58% of the budget that goes to entitlements is dealt with, the rest is pretty much just drops in the bucket.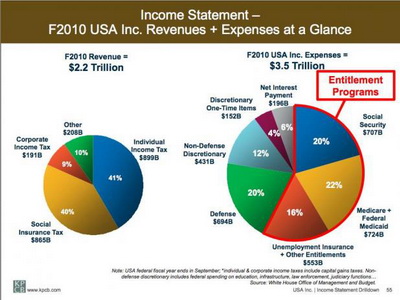 VDH: Welcome Back to 1979
Well if designer jeans and painters' pants come back too, then the prophecy will be complete.

Gas is reaching $4 a gallon. Meanwhile, the Obama administration refuses to reconsider ANWR, spars with Canadians over increased imports from Alberta, has made millions of acres of federal lands exempt from oil exploration, and has placed a seven-year moratorium on new drilling in many offshore areas (they are counting on the authoritarian feudal monarchy in Saudi Arabia to pump more oil). This depressing landscape is 1979 all over again.

All this voting "present" is going to catch up with us — or rather already has.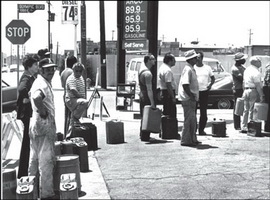 Songs About Hookers
Who knew there were so many musical odes to the working ladies.

How Dare Mike Huckabee Say That Islam is Antithetical to the Gospel!

Mike Huckabee recently criticized two Protestant churches that allowed Muslims to worship in their facilities by saying that Islam "is the antithesis of the gospel of Christ."

Naturally, the mainstream media thought that was an outrageous remark.
I'm no Huckabee fan but I have to defend him on this point. Here he makes the mistake of taking Islam and its beliefs seriously rather than treating it (like the left does) as merely the more 'colorful' flavor of Christianity favored by the dusky-skinned peoples.
Are You Smart Enough To Pass the US Citizenship Test?
Well maybe not since some of the correct answers actually aren't. If in doubt always stick with the 'official' answers.

Question 12: What is the "rule of law"?
A. "Everyone must follow the law"
B. "Leaders must obey the law"
C. "Government must obey the law"
D. "No one is above the law."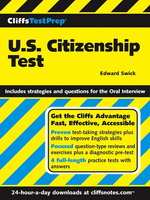 The Right Way To Cook Bacon in a Pan
Of course you were doing it all wrong before.

A Collection of Hipster Disney Memes
Yeah these were a lot cooler before they sold out and became popular.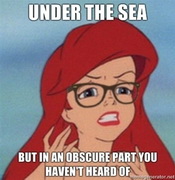 10 Most Eccentric Millionaires
Well as my mother says eccentric is what they call you if you're crazy and rich. And all of these people are very rich.
Jane Russell RIP
She was 89.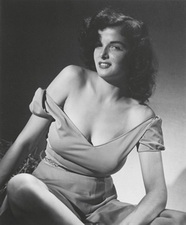 Also Happy Birthday Nylon!
Born on this day in 1935:

Nylon is a synthetic fiber made from coal, water and air. Its first demonstrated use was as a toothbrush bristle in 1938. With the coming of World War II, however, nylon turned up almost everywhere: in parachutes, flak vests, combat uniforms and tires, among other things. It also became a staple in fabrics, carpets and ropes. In its solid form, nylon is also used as an engineering material.

But its most celebrated use, perhaps, is in women's stockings, where it has helped fuel the erotic fantasies of young men for several generations.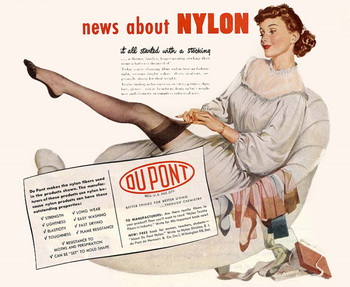 The Yahoo AoSHQ group. Bla bla bla. And don't forget about the Job Bank.
Tonight's post brought to you by Sanctuary: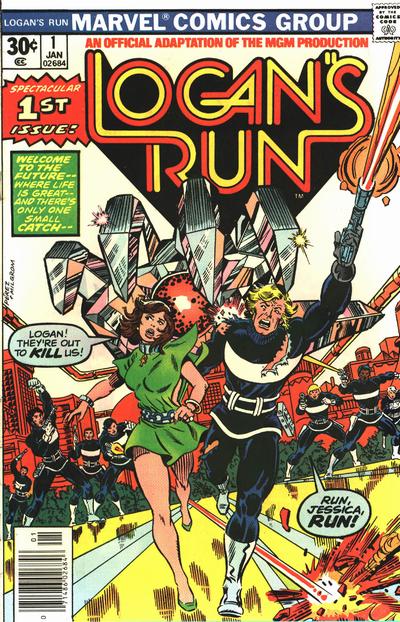 Notice: Posted by permission of AceCorp LLC. Please e-mail overnight open thread tips to maetenloch at gmail. Otherwise send tips to Ace.

posted by Maetenloch at
09:52 PM
|
Access Comments