« Judge Holds Lawless Obama Interior Department in Contempt
|
Main
|
CAC's Late Night Art Thread »
February 02, 2011
Overnight Open Thread
Welcome to tonight's semi-half-assed hump day ONT.
So here's a nice cockpit video of landing at LAX in the twilight. It's been sped up so that 30 minutes only takes about 4. So it's more like a cruise missile's point of view. I was a little surprised that they had to go so far into East LA before coming around for approach. Soundtrack is "Los Angeles" by Sugarcult.
Egypt and Food
Spengler points out that Egypt is a very poor country where a third of the population can't read and they have to import more than half of all their food. And that means that any volatility in the price of wheat - even temporary - has a huge impact on Egyptians. And food just might be the deciding factor in whether Mubarak stays or goes:

Otherwise, the Muslim Brotherhood will preach Islamist socialism to a hungry audience. That also explains why Mubarak just might survive. Even Islamists have to eat. The Iranian Islamists who took power in 1979 had oil wells; Egypt just has hungry mouths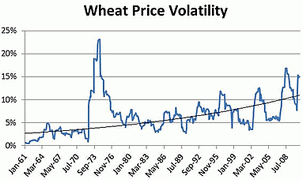 NYT: Julian Assange Like a "Smelly Bag Lady"
Achtung Baby! Danger!

'He was alert but dishevelled, like a bag lady walking in off the street, wearing a dingy, light-coloured sport coat and cargo pants, dirty white shirt, beat-up sneakers and filthy white socks that collapsed around his ankles,' he wrote.

'He smelled as if he hadn't bathed for days.'
And he's a skipper:
He explained: 'One night, when they were all walking down the street after dinner, Assange suddenly started skipping ahead of the group… (two journalists) stared, speechless.

'Then just as suddenly, Assange stopped, got back in step with them and returned to the conversation he had interrupted.'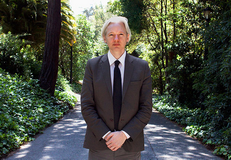 The Kinky States of America
Hmm based on my experience I would have expected Ohio to score higher. And what happens when New Mexicans dudes hook up with West Virginny kinkettes?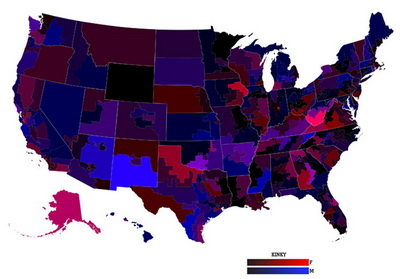 Happy Birthday, Mr. Buckles
America's last surviving World War I vet, Frank Buckles turned 110 yesterday.

As Lohmann notes in his column, Frank Buckles is one of only three living veterans of the First World War, and the only Army survivor from any of the combatants. The only other survivors served in Britain's Royal Navy and Royal Air Force, respectively.

Mr. Buckles is also a reminder of how badly we treated our veterans of the Great War. When they came home from France, there was no GI Bill, no VA, and none of the benefits given to those who served in later conflicts. They were expected to pick up with their lives and most did, with little fanfare and no assistance from Uncle Sam.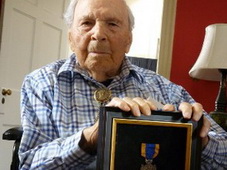 So What Is the Difference Between the United Kingdom, Great Britain, and England?
This 5 minute video explains everything. And yes this will be the ONT final exam.

9 Famous Movie Villains Who Were Right All Along
It's tough when you're cast as the bad guy plus it's uncool to be correct but un-hip.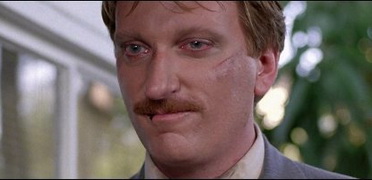 The Great O.B. Tampon Scare of 2011
For some reason Johnson and Johnson stopped shipping O.B. tampons and now they're very hard to find. So much so that there's now a black market in them. Thanks to genghis who apparently is in the loop on uh, lady thingies. He also suggests this accompanying video.

Face Off: Porky's vs. American Graffiti
American Graffiti gets all the critical love but Porky's may be the better movie:

American Graffiti is heralded as a classic, and boosted the careers of Harrison Ford, Cindy Williams, Suzanne Somers, Richard Dreyfus, McKenzie Phillips and Ron Howard - not to mention director George Lucas. It currently has a 7.6 IMDb rating. In stark contrast, Porky's is considered juvenile crap and didn't spawn a single career other than Kim Cattrall. It gets a paltry 5.8 on IMDb.

So the Face Off has already been won on IMDb with American Graffiti emerging as the victor by a wide margin. But, here's my two cents: I think Porky's is the better movie. Yeah, that's right. Porky's is better. Here's why.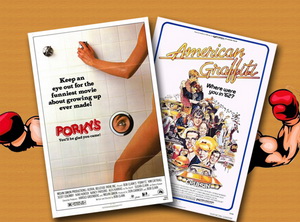 Tonight's post brought to you by cherries and global warmening: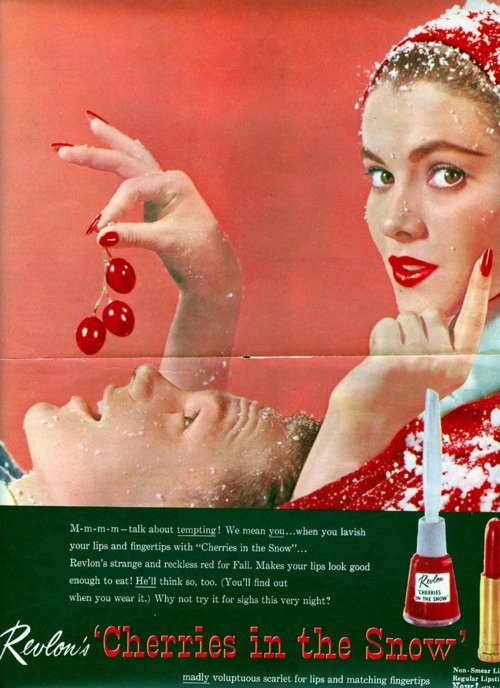 Notice: Posted by permission of AceCorp LLC. Please e-mail overnight open thread tips to maetenloch at gmail. Otherwise send tips to Ace.

posted by Maetenloch at
10:17 PM
|
Access Comments