« Overnight Open Thread
|
Main
|
Livestream Video of Conflict in Tahrir Cairo Square (Bumped and Updated) »
February 02, 2011
CAC's Late Night Art Thread

Note: Christina's World swapped with Helga painting.
I don't have the names or information on these three Andrew Wyeth paintings. If anyone does, please put it in comments. I do know that the last one is one of the Helga paintings. Wyeth had been painting nudes of his neighbor, Helga, for 15 years without either spouse's knowledge. According to Wikipedia:
[Wyeth was] primarily a realist painter, working predominantly in a regionalist style. He was one of the best-known U.S. artists of the middle 20th century, and was sometimes referred to as the "Painter of the People," due to his work's popularity with the American public. In his art, Wyeth's favorite subjects were the land and people around him, both in his hometown of Chadds Ford, Pennsylvania, and at his summer home in Cushing, Maine.
I like his work--I think it's beautiful--but it makes me uneasy. It's profoundly melancholy, lonely-feeling. I think it's much darker than it may appear to some. And some of it is weirdly frightening. I've looked at dozens of his paintings, and I get no sense of invitation or warmth from any of them. To me, he's the visual equivalent of Robert Frost.
CAC claims to still be busy with his work, but I am beginning to believe him. How else could he come up with pictures like this?

"Taken of the photoshoot while I was applying the latex on the model."
I want to put latex on a model too.
I have been after CAC to explain why he is doing this and what he does for a living. He has been giving me cryptic answers like "It puts the lotion on its skin," and "The dog watches time through the art of history." So, I'm like, "No, CAC, I'm asking why. Why are you gluing rubber to a woman's boobs? I'm sure people would like to know." He said, "This project was difficult because the model's breasts moved every time they were touched. It took two pairs of hands to hold them still." I said, "All I'm hearing is, 'I glue things to women's boobs.' Can you explain exactly what you do?"
I am a sculptor and painter. Much of my work deals with the hyperactive state of overinformation that surrounds us. Thanks to the internet we are flooded with conflicting data on literally everything and often major events go unnoticed as they get drowned in the general deluge of crap. I chose the controversy over Avastin for an installation.

The installation itself runs two parallel sets of information, the top just blabber and data from the FDA, the bottom a series of shots much like an internet pinup. As you move from left to right across the installation the figure below is literally wasting away with these large green masses (actually outlines of the lymphatic system) spreading across from the breasts to the whole body. As bureaucracies like the FDA fritter and waste time, people die. With the health care law that frittering will only get worse.

I chose to use the pinup imagery mostly as a form of self reflection and it plays into the working title of the piece: Bureaucratic Masturbation. The vid and image files sent just documented the photoshoot as we were going none of them are being used for the final piece but gives a good hint as to how it will turn out.
Thanks, CAC. So, by "installation" and "final piece" he is referring to some method of display, perhaps a sculpture, that will contain photographs--not a live model. In this case, they will be in the form of pinup imagery. And it's about Avastin, a breast cancer drug for which there is some controversy surrounding its approval. Fascinating stuff. I can haz try?
Now on to moron art. CAC will be back next week, so send submissions to his email address: theoneandonlyfinn (at) yadayadayadagmail.com. Take out "(at)" and the yadas. Let me encourage the artists to volunteer their own critical analysis to supplement the discussion. And like I said last week, one participant asked about putting up a link for purchasing information. I think that would best be handled in comments and not up top in the post, since Ace has paying advertisers. For now, provide your own link and any other information you might have in comments. And we'll see how that goes. If I missed any emailed submissions, let me know.

Teaser poster for "Lloyd the Conqueror," Andrew Herman
Coming in 2011
(Andrew also wrote the script.)

Space Opera, Ariana S. ("Revvy"), 2010
8.1"x16", digital, Photoshop

Untitled, US Route 50 (somewhere in southern Illinois), J.P. Dawson, 2009
HDR digital photo, Canon D-40
Five exposures processed through Photomatix.

New Prospect, Robert McMahon, 2009
18"x36", oil on canvas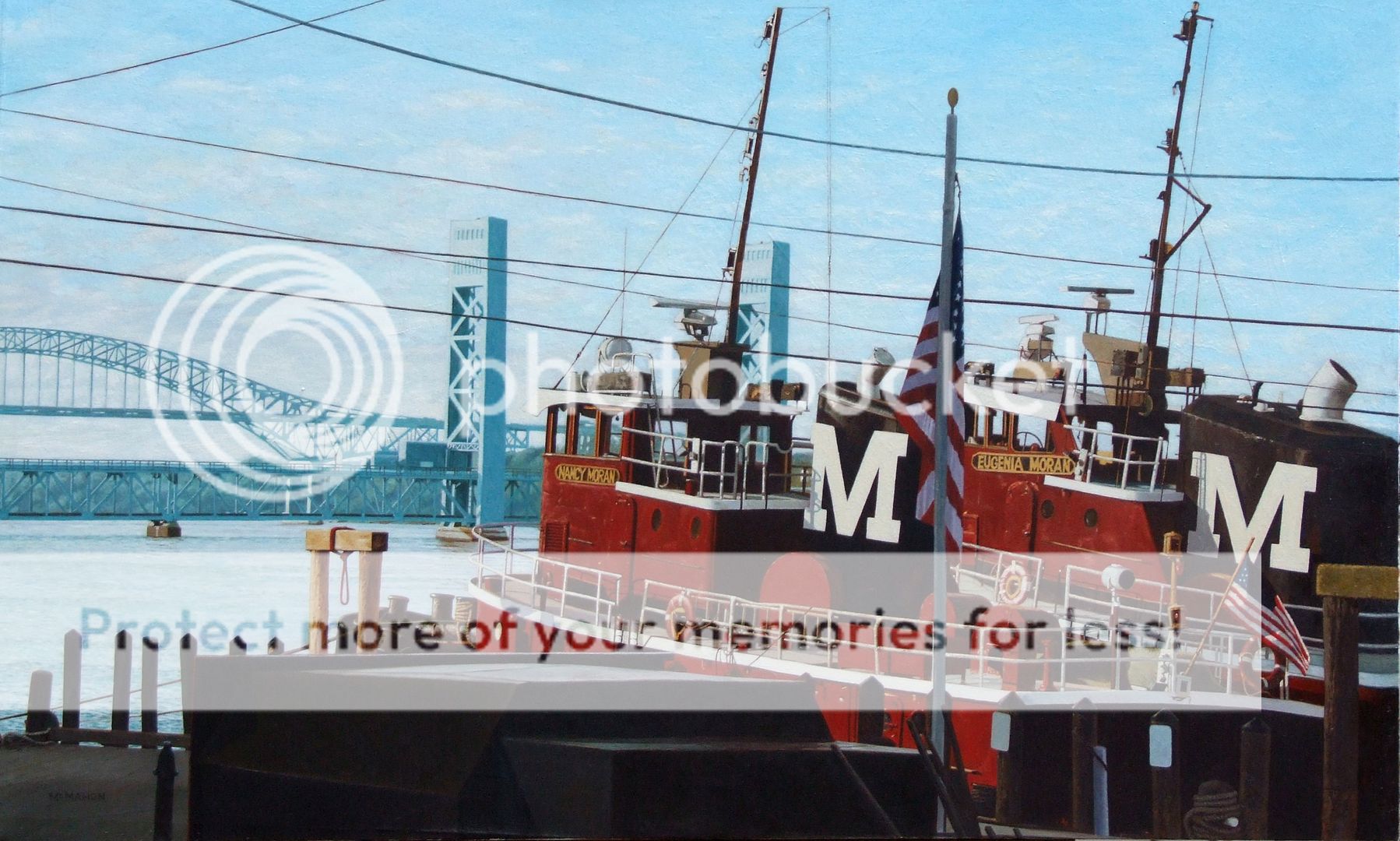 American Music, Robert McMahon, 2009
18"x39", oil on canvas

Memorial, Robert McMahon

Kandar, Robert McMahon, 2009

posted by rdbrewer at
11:00 PM
|
Access Comments