« Colorado: Presuming Your (Deceased) Body is the State's?
|
Main
|
An Extended Magazine Ban? OK, But Answer This Question: Why? »
January 19, 2011
Overnight Open Thread - The Banned on CNN Version
When words are banned, only outlaws will have the proper words.
Cr0ssha1rs: The New Forbidden Word
At least on CNN:

CNN's John King: "Before we go to break, I want to make a quick point. We were having a discussion about the Chicago mayoral race. My friend Andy Shaw used the term 'in the crosshairs' in talking about the candidates. We're trying, we're trying to get away from that language. Andy is a good friend, he's covered politics for a long time, but we're trying to get away from that kind of language."
Allahpundit retorts:

Am I hallucinating or didn't this same network [CNN] once have an entire show devoted to heated political debate called … "Crossfire"? With a crosshairs logo? How did the republic survive while it was on the air?
My God - how many lives has CNN's primetime programming cost us?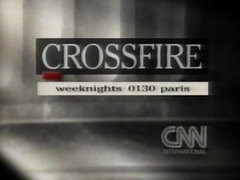 Martin Luther King: Gun Nut
At least according to modern liberal standards:

Most people think King would be the last person to own a gun. Yet in the mid-1950s, as the civil rights movement heated up, King kept firearms for self-protection. In fact, he even applied for a permit to carry a concealed weapon.

A recipient of constant death threats, King had armed supporters take turns guarding his home and family. He had good reason to fear that the Klan in Alabama was targeting him for assassination.

William Worthy, a journalist who covered the Southern Christian Leadership Conference, reported that once, during a visit to King's parsonage, he went to sit down on an armchair in the living room and, to his surprise, almost sat on a loaded gun. Glenn Smiley, an adviser to King, described King's home as "an arsenal."

As I found researching my new book, Gunfight, in 1956, after King's house was bombed, King applied for a concealed carry permit in Alabama. The local police had discretion to determine who was a suitable person to carry firearms. King, a clergyman whose life was threatened daily, surely met the requirements of the law, but he was rejected nevertheless. At the time, the police used any wiggle room in the law to discriminate against African Americans.
And who knew King
was such a racist
?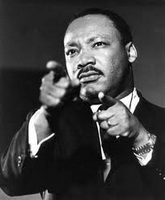 Stuxnet: Apparently a US-Israeli production.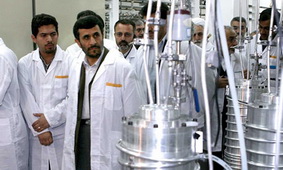 American schools are more segregated by race and class today than they were on the day Martin Luther King, Jr. was killed, 43 years ago. The average white child in America attends a school that is 77 percent white, and where just 32 percent of the student body lives in poverty. The average black child attends a school that is 59 percent poor but only 29 percent white. The typical Latino kid is similarly segregated; his school is 57 percent poor and 27 percent white.

Overall, a third of all black and Latino children sit every day in classrooms that are 90 to 100 percent black and Latino.
(If true) I suspect this is more about economic migration than racism - those who could fled poor, urban areas to the suburbs. Those who couldn't, didn't.
The Cost To Make A Penny: 1.63¢
The Cost to Slip A Bomb Past the TSA: $100.00
Loss of Faith in the Government: Priceless
Quiz: $26,000 is:
a. The average annual income in Romania.
b. The price of a new 2011 Ford Explorer.
c. The cost of a Stinger anti-aircraft missile.
d. Charlie Sheen's weekend hooker budget.

Danger Danger Will Moron!
Copyright troll RightHaven LLC is now suing commenters on blogs who excerpt anything from one of their newspaper clients. Of course this would be covered under Fair Use but RightHaven also knows that most people don't have the resources to fight them and will be forced to settle for $3000+. They're bastards so be sure and shun any newspaper listed here.
Best Cure For a Hangover?
Well scientists - top scientists - say it's coffee and aspirin:

They found the caffeine in coffee and the anti-inflammatory ingredients of aspirin and other painkillers reacted against the chemical compounds of ethanol, or pure alcohol.

Ethanol brings on headaches thanks to a chemical acetate it can produce and even low doses can affect some people more than others, said the study.

And I would add drinking lots and lots and lots of water before you go to bed.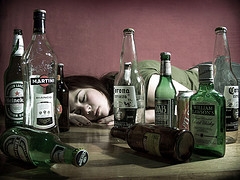 Some Reasons Why Being A Man Is Awesome
Here are a few:

10. Phone conversations are over in 30 seconds flat.
11. You know stuff about tanks and engines.
12. A five-day vacation requires only one suitcase.
13. You can open all your own jars.
14. You get extra credit for the slightest act of thoughtfulness.
15. Your underwear is $3.95 for a three-pack.
But #5 is my favorite: the world is my urinal - you're just living in it.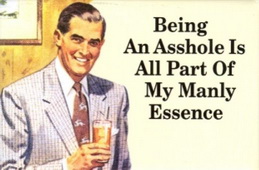 Tonight's post brought to you by your worst nightmare: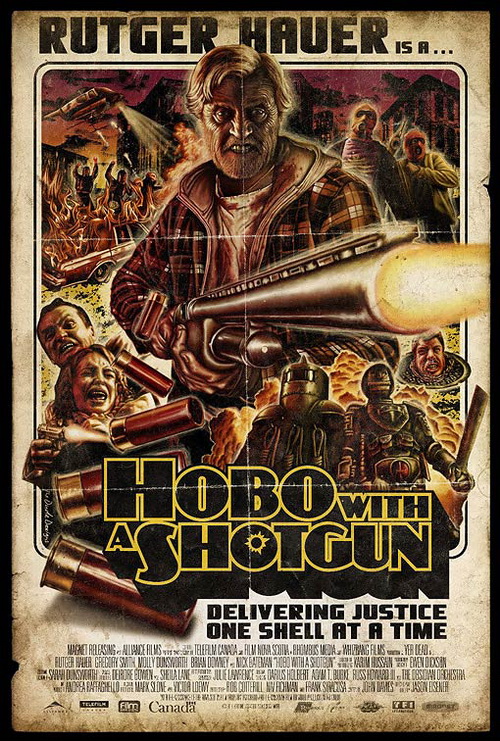 Notice: Posted by permission of AceCorp LLC. Please e-mail overnight open thread tips to maetenloch at gmail. Otherwise send tips to Ace.

posted by Maetenloch at
08:56 PM
|
Access Comments