« Now, It's Time For The NHL Winter Classic
|
Main
|
Obama Now Lying About Fictitious Muslim Victims of the New Years Attack on Christian Church »
January 01, 2011
Overnight Thread-New Year's Day Edition [CDR M]
Happy New Year Moron Nation! I'm sure some of you are still draggin' from last night's festivities and some of you are still going! Regardless, it's time for the first ONT of 2011!
I'm sure many of you morons are nursing a hangover right about now. Here's 8 myths and truths of hangover cures.
A little Cat New Year's Eve music to get the ONT started!

Now that we have started 2011, let's test your memory about stuff that occurred in 2010. The 2010 Quiz.
And here's a pretty cool summary of 2010 in graphical format.

Here's some funny predictions for 2011 from Cagle Post. I'm sure we can come up with some more of our own to add.
• Lady Gaga wears a tinfoil dress to an NBA playoff game and spontaneously combusts during the pre-game laser show.

• Oprah buys Rhode Island and turns it into a gay theme park.

• Gov. Jerry Brown promises to focus less on the vast spaceship that is Earth and more on the long- term parking shuttle that is California.

This is the greatest aerial footage ever taken in the Iraq war! Make sure your audio is on!


Now, I hope none of you morons/ettes had too much to drink and dabbled in biohacking. This is pretty freaky deaky. h/t Ed Anger.

This big speech from Dennis Miller from his recent HBO special is just buckets of awesome.


Looks like Chris Christie is moving up the political food chain. You know you are a major threat to liberals when MoveOn dot org targets you. Haha, MoveOn dot org creates a WheresChristie dot com web site to track Chris Christie
Haha. It would seem Keef Olberdouche has made the 2010 list of Celebs Who Are Supposedly Bad In The Sack! Way to go Keef!!

Global Warming Update. The 97% "Consensus" is only 75 Self-Selected Climatologists.
close examination of the source of the claimed 97% consensus reveals that it comes from a non-peer reviewed article describing an online poll in which a total of only 79 climate scientists chose to participate. Of the 79 self-selected climate scientists, 75 agreed with the notion of AGW. Thus, we find climate scientists once again using dubious statistical techniques to deceive the public that there is a 97% scientific consensus on man-made global warming;
Classic Photo Trivia Question
Name this actress: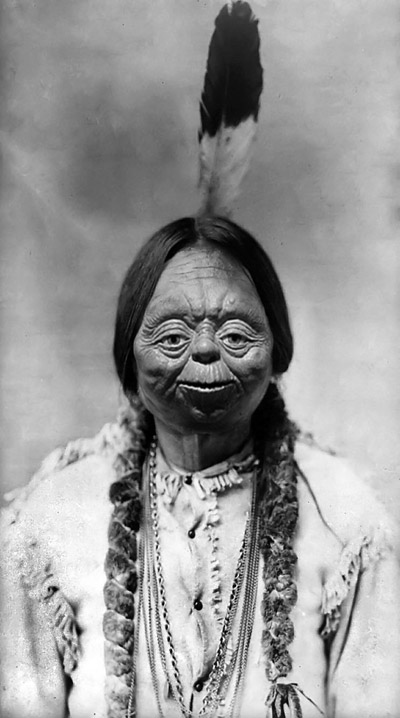 Ever wonder what your Native American (Indian in non-PC circles) name is? Well never wonder again as here is a name decoder for you. Native American Name Generator. My name is Enapay Kotori which translates to Brave Screech Owl Spirit. Well, I've had worse call signs.

Dumbass robber but in the end it worked. Puttin' the Big Stick into This is a stick up! I don't get the plastic bags on his feet though. He's no Darth Maul.


OK, according to US News, the following items are not allowed when you go to visit the White House. Now some of them are quite obvious but at #3 on the list is this!

Seriously? Also no balloons, chewing gum or items to smoke. No wonder Obama is still sneakin' smokes around The House.

Heh. The Brigade has Choose Your Weapon of 2010. Which would you choose?


As it is Caturday, I present to you this nice little video.


Bonus Caturday image from the historical archives. A freakin' Nazi cat??? It looks like it goose steps too!


Bonus Caturday video. If you haven't had enough pussy tonight, here's a link to the Best Cat Videos of 2010 in 90 Seconds.
Well folks, that's all I have for tonight! Enjoy, drink up and have fun. Or not. Your choice.
Tonight's ONT brought to you by:

Notice: Posted by permission of AceCorp LLC.

posted by Open Blogger at
09:30 PM
|
Access Comments