« Co-Author of Original Cloward-Piven Strategy Calls For Mass Protests, Disruptions
|
Main
|
Hawaii $1.5M-O »
December 30, 2010
Overnight Thread-The I Can't Believe It's Not Butter Edition [CDR M]
What's up Moron Nation and Happy Eve before New Year's Eve! Back at the helm as Maet is out and about looking for the perfect hobo to capture and feed his family during these hard, hard times. Remember earlier this year the uproar over vuvuzela's? Well, it takes a real man's sport to properly use this noisy contraption properly.

Well, it is the end of 2010 so it's time for the obligatory top 10 thingee's of the year. Here's your first one. Top 10 Sex Scandals of 2010. I can't believe that Larry King is still trying the pull my finger thing. Jeez. Here's a snipet.
Mister John "Foot in Mouth" Mayer had plenty to say to Playboy about his former lovers Jessica Simpson and Jennifer Aniston. In the interview, the singer called Aniston his dream mate and said that Simpson was "like crack cocaine to me ... It was like napalm, sexual napalm."
Now correct me if I'm wrong, but wouldn't napalm imply some kind of burning sensation and not the good kind? Hope it wasn't tabasco.
So in NY we have the Ball Drop (morons snicker everywhere) but did you know what else is dropped on New Year's Eve in other cities (morons giggle everywhere)? Here's the Top 15 Strangest Things Dropped On New Year's Eve. What's up Pennsylvania? You got two in the top 10 and the first one looks like a burnt Mr. Peanut.
Here are you 20 best mug shots in 2010. Holy cow. I think #18 might be a troll that frequents the AoSHQ threads.
Well, GM seems to be reacting rapidly to their upcoming debacle called the Volt. It's not as green as they would have you think so they have hit the drawing board and have come up with this. Ladies and gentlemen, I present to you, the Chevy Outhouse, powered by farts. I think Taco Bell sales are about to go through the roof.
NASA's Secret catalog coming soon? Shape-shifting bra made of NASA space foam is the latest thing in 'biocosmeceuticals'. The only caveat? You already need some cleavage to make use of it's "benefits" otherwise, stick to the push-up, padded ones. Or I guess you could give the Japanese Chinese Vibration machine a try that promises to vibrate your mammaries to a larger cup size.
Many graphs depicting eating habits in the United States. U.S. Food Facts.
Well this is interesting as it may explain why liberal vegans are friggin wacked out violent extremists. Too harsh? Red Meat Has A Calming Effect. I think Hobo meat counts.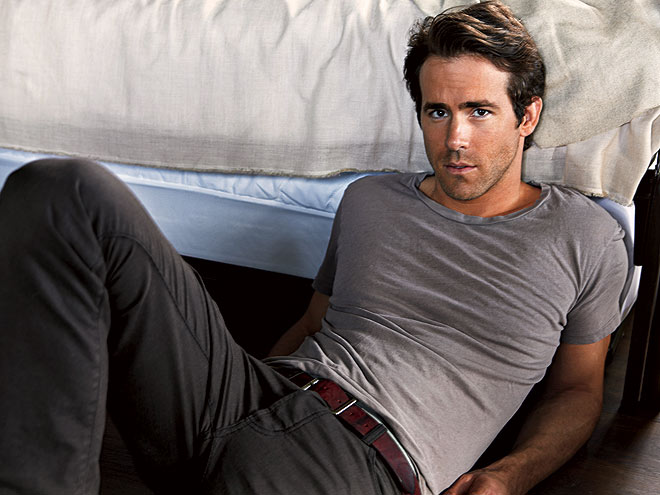 Speaking of red meat and because I'm a giver, you moronette's can enjoy this article. People's Magazine Sexiest Men Alive in 2010. WARNING: NSFM. As in Not Safe For Morons.
Alright morons, sticking with the red theme and to offset the above post, I present to you some Ginger Ladies. WARNING: NSFW. Really. Kratos, watch out bro! Sexy Gingers.
Ok, some of you guys are hitting the party circuit for New Year's Eve and you are panicked right now because you don't have the gift for smooth talking your way with the ladies. Well it just so happens that there's an app for that! Now I realize not everyone has a smartphone yet so here is a handy list of some pick up lines that you can use instead. Some examples:

-You're so hot, you must be the real reason for global warming.
-I hope you know CPR, 'cause you take my breath away.
-If you were a tear in my eye, I would not cry for fear of losing you.
-Was your father a thief? 'Cause someone stole the stars from the sky and put them in your eyes.
Heh. Not bad. This is what happens when you mix LL Cool J with Dexy's Midnight Runner's.

More mash-ups at the
Top 10 Mash Ups in 2010.
My, my. Florida sure had some strange headlines. One would almost think that we have some morons living there. Florida Tops Odd News in 2010. A taste of what's in the article.

There were other strange dog stories. A man was walking his Jack Russell terrier in Tampa when an alligator snatched it.
He pulled out his handgun and started shooting at the gator. It let go of the dog, but the pet wasn't breathing until the man performed CPR and revived it.
Geek or serial killer? Take the quiz and see if you can figure out which is which.
Heh. Don't be mad Peaches, it's just the way Tom is. Top 10 Embarrassing Sports Star Endorsements.
Well my fellow morons and moronettes, this is my last ONT of the year unless Genghis gets trapped in a Chinese sweat shop factory. God Bless you all and have a Happy New Year!
Tonight's ONT brought to you by:
Magnum P.I. 2.0

Notice: Posted by permission of AceCorp LLC.

posted by Open Blogger at
09:30 PM
|
Access Comments