« Bill Richardson Tackles The Pressing Question Of Whether Or Not To Pardon Billy the Kid
|
Main
|
Gunny Hartman Is NOT A Fan Of Barack Obama »
December 29, 2010
Overnight Thread-Stunt Blogger Edition [CDR M]
Evening Moron Nation and Happy Hump Day! How you all doin'? I got pressed into duty as Maet is now in Thailand trying to rescue Genghis from the Thai Tranny Pimp that Genghis ran afoul of last weekend. Some people never learn to tip their "waitress" appropriately.
I'm thinking of adding a Man Cave (I'll call it The CDR's Loft) to my house. I'm thinking this is a must have accessory. Guess I'll have to get an iPhone when Verizon finally gets it next year.

Some ominous news about China's DF-21D Anti-ship ballistic missile. PACFLT announces that China has achieved Initial Operational Capability with the DF-21D which is supposed to be the first long-range, land-based carrier killer.


Just when you thought there was no way a toy would go there, the German's go and do it. I guess I shouldn't be too surprised knowing what the German's can get in to. I'm thinking of getting one and sending it to the White House. Might help the Preznit with his pooper scooper duties.


One of these is not alike. Can you find it?


Seems like Christine O'Donnell is under investigation by the Feds now.

Interesting question. Which is worse? The Star Wars Holiday special or the Tron Holiday Special?

Top 50 Funniest Headlines of 2010.

Hmmm. Only Woman To Ever Use A Neck Massager On A Neck Dies. Ladies, be careful out there if you ever really use this on your neck!

Looks like farm animals might be the bigger culprit behind why we are facing more anti-bacteria resistant super bugs. Farm animals get 80% of antibiotics in the U.S.


Looks like us sci-fi guys might have a new TV show to watch next June on TNT. It kinda looks like Red Dawn with Aliens instead of Communists. This trailer looks decent.


The 14 Creepiest Ted Bundy Quotes.
That's all I got tonight folks. Have fun, be snarky and drink up!
Tonight's ONT brought to you by: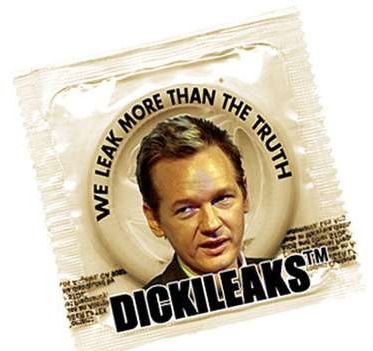 Notice: Posted by permission of AceCorp LLC.

posted by Open Blogger at
09:15 PM
|
Access Comments