« BREAKING: Porked Up Omnibus Dead? UPDATE: DEAD
|
Main
|
House Voting On Tax Deal. UPDATE: Done 277-148 (I Blame Bush) »
December 16, 2010
Overnight Open Thread
You do realize that Christmas is just eight days away, right?
So How Bout Some Christmas Spirit
Here's Mr. Snow Miser from 1974's "The Year Without a Santa Claus". An early imagining of the Gore Effect.

And then there was his stepbrother and arch-nemesis, Heat Miser.

Hey, I've Got an Idea - Let's Let Saddam Shoot Down a U-2!
That was the Clinton administration's plan to create a pretext for taking out Saddam according to Hugh Shelton's autobiography:

"At one of my very first breakfasts, while [National Security Advisor Sandy]Berger and [Defense Secretary William] Cohen were engaged in a sidebar discussion at one end of the table and [CIA Director George] Tenet and [UN Ambassador Bill] Richardson were preoccupied in another, one of the cabinet members present leaned over to me and said "Hugh, I know I shouldn't even be asking you this, but what we really need in order to go in and take out Saddam is a precipitous event — something that would make us look good in the eyes of the world. Could you have one of our U-2s fly low enough — and slow enough — so as to guarantee that Saddam could shoot it down?"
The cabinet member who pitched this idea is unnamed, but all evidence points to Madeline Albright.
AoSHQ - The Early Years
Check out Ace's first month of blogging at the old site in 2003 where he discussed Al Quaeda dildoes, D&D candidates, and The Donkey. And I believe this may be the first comment ever.
66 Years Ago The Battle of the Bulge Began.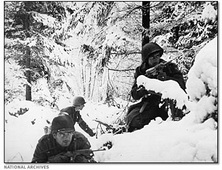 20 Obsolete English Words that Should Make a Comeback
Normally I deliciate and kench at all the ludibriosity that goes on here. But sometimes my sanguinolency needs to be slaked and I have just the hoddypeak in mind.
Why Using Khyber-special AK47s Can Be Unwise
Those cave workshops apparently are not ISO-certified. That's why you should always insist on authentic Commie-manufactured Kalashnikovs.

The Top 10 Most Inefficient Charities
At least when it comes to administrative overhead. All of these groups give less than half of their donations to the people they're supposed to help.

1. American Tract Society - 68.0% overhead
2. Boys Choir of Harlem - 66% overhead
3. National Council of Negro Women - 63% overhead
4. Union Rescue Mission, Little Rock - 62% overhead
5. Cherokee National Historical Society - 58% overhead
6. National Museum of Racing and Hall of Fame - 55.1% overhead
7. Charleston Area Medical Center Foundation - 48% overhead
8. Vision New England - 48.7% overhead
9. Changed Lives - 47.4% overhead
10. Victorious Christian Living International - 46.0% overhead
A Boxing Primer For All Those Who Want To Be The Next Pacquiao
Here's a series of videos showing the basics of boxing - from the jab to the cross to the uppercut to how to use footwork. After watching them you still may get knocked out in the ring, but at least you won't look like an idiot.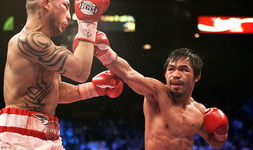 Julian Assange Doesn't Take Rejection for An Answer
Sometimes there's a thin line between confident Game and douchbaggery, but Assange clearly drove right through Checkpoint Creepy into Stalkersville.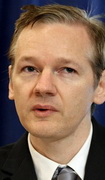 Nerd Pedantry: 32GB Vs. 32 GB - Which Is Correct?
Only Microsoft and HP get it right - the rest including Apple are either inconsistent or wrong.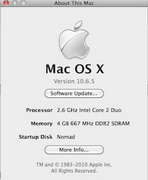 Top 10 Gifts NOT To Buy Your Girlfriend / Wife
Okay some of these are clearly bad ideas, other ones I've learned the hard way, but it's hard to ever really go wrong with jewelry. Of course none of this applies if she explicitly asks for one of the 'bad idea' items.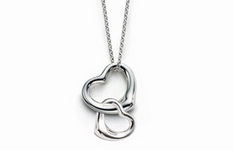 Inside a Japanese Brothel
The Japanese sure do love themes. And Hello Kitty.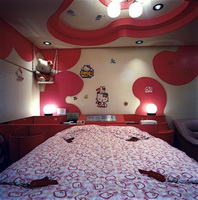 Yahoo group. That is all.
Tonight's post brought to you by Apollo 9: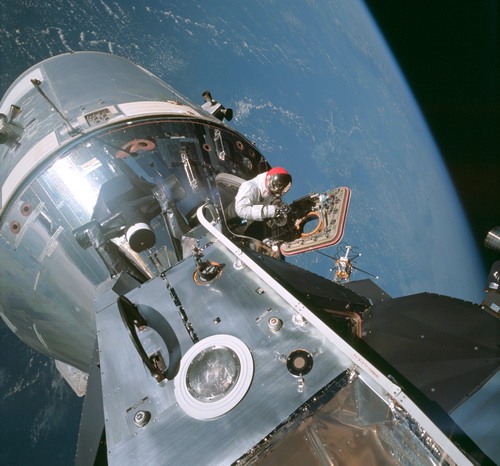 Notice: Posted by permission of AceCorp LLC. Please e-mail overnight open thread tips to maetenloch at gmail. Otherwise send tips to Ace.

posted by Maetenloch at
09:15 PM
|
Access Comments