« Emmanuel "Someone Spit On Me When He Was Talking" Cleaver: Hey, I've Got A Great Idea-- A $48 Billion Earmark to Redistribute Money to the Urban Poor
|
Main
|
The Holocausts of the Left [Fritzworth] »
December 15, 2010
Overnight Open Thread
Welcome to yet another semi-half-assed hump day ONT.
How The Iconic Sounds of Star Wars Were Made
One of the lesser appreciated aspects of the Star Wars series are the unique sounds that it has thanks to foley artist, Ben Burtt, who discovered and developed the sound effects for blasters, light sabers, Wookie groans, etc. that are now iconic. Here's video from a documentary showing how Ben created some of these sounds.
I remember as a kid discovering that banging on guy wires made a laser gun kind of sound - and now I find out that that's exactly where the blaster sound came from originally.
Cherchez La Femme
So Gov. Schwarzenegger has ended up being a Republican squish who just wanted to be liked, and Instapundit has a theory:

In retrospect, you could have predicted this just from knowing that Arnold was married to Maria Shriver. If you want to know whether a male Republican politician is likely to go squishy, it pays to know his wife's politics. Not sure if this works the other way around. . . .
Mary Matalin?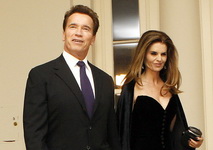 Shocker: Erin Brockovich Story Inaccurate
Back in 1993 she led a lawsuit against PG&E over the exposure of residents of Hinkley, CA to hexavalent chromium. There was no evidence that it causes cancer in humans but everyone just knew it had to. In 1996 she won a $330 million dollar class-action settlement against PG&E based on an expected future wave of cancer the residents would suffer. Well it's now been almost twenty years since the original suit and it turns out that the cancer rate in Hinkley is actually lower than expected.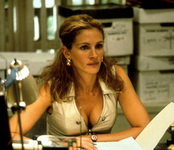 Oh and turns out that saccharin isn't hazardous either.

The Environmental Protection Agency is taking saccharin and its salts off its list of hazardous substances. According to the agency, the crystalline powder "is no longer considered a potential hazard to human health."
So I guess they got that one wrong too.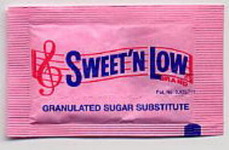 13% of the Public Approve of How Congress Is Doing Its Job
Can friends and family of Congress critters really make up 13% of the US?
50 Secrets Your Pilot Won't Tell You
It turns out that Reagan National and the John Wayne airport suck for pilots. Plus they agree with a lot of passenger complaints:

"Some FAA rules don't make sense to us either. Like the fact that when we're at 39,000 feet going 400 miles an hour, in a plane that could hit turbulence at any minute, [flight attendants] can walk around and serve hot coffee and Chateaubriand. But when we're on the ground on a flat piece of asphalt going five to ten miles an hour, they've got to be buckled in like they're at NASCAR."
Holiday Special: Buy One Vial of Sperm, Get The Second One 50% Off
Makes a perfect stocking stuffer. But remember the gifts you make yourself are always the most appreciated.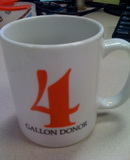 Predator RIP
It's the end of the line for the Predator drone - the Air Force has received its final shipment of Predators from General Atomics and once they're gone, that's it. From now on they'll be replaced by General Atomic's Reapers which were designed from the start to be attack drones and are better in almost every way:

Unlike the Predator, the Reaper is no accidental warrior. Also built by General Atomics, it flies twice as fast (150-170 knots cruising, 260 max), at higher altitudes (around 50,000 feet), and carries ten times the payload (over 2 tons) as the Predator. That allows it to strap on the AGM-114 Hellfire missiles, as well as GBU-12 and GBU-38 precision bombs. And as a surveillance aircraft, it's got more electrical power than the Predator, which means "we can integrate new or improved sensors on the aircraft," Johnson says.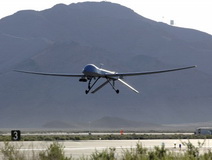 The Most Expensive Bracelet Ever Sold
Is this Cartier bracelet that King Edward VIII gave to Wallis Simpson in 1952.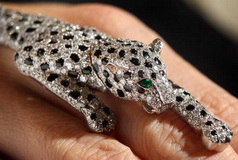 10 Porn Stars Who Are Over the Age of 50
Surprisingly most are not German or Japanese. Like any robust ecosystem pretty much every market niche of the porn world eventually gets filled.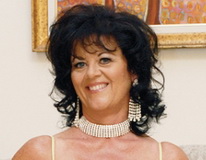 Tonight's post brought to you by terrorist mug shots [courtesy of S. Weasel]:


This pretty much confirms my belief that neck beards always mean trouble.
Notice: Posted by permission of AceCorp LLC. Please e-mail overnight open thread tips to maetenloch at gmail. Otherwise send tips to Ace.

posted by Maetenloch at
09:47 PM
|
Access Comments