« Fun: Video-Game Deathmatch, With Legos
|
Main
|
Labels? We Don't Need No Steenkin Labels! »
December 14, 2010
Overnight Open Thread
Welcome to the boringest night of the week. And don't look to the ONT to change this.
Bea Arthur - Secret Truck-driving Marine?
Even though she denied it while alive the evidence seems pretty clear that Bea Arthur (née Bernice Frankel) joined the US Marne Corps Women's Reserve in March 1943. She was assigned to different bases in DC, NC, and Virginia and did clerical work and drove trucks.

On a Marine qualification card that included a section titled "Talent for furnishing public entertainment," Arthur is credited for "piano & organ 13 years" and "contralto-orchestra." Her "active hobbies" included hunting with a .22 caliber rifle and "bow and arrow."
During the war she was promoted to staff sergeant and in September 1945 she was honorably discharged.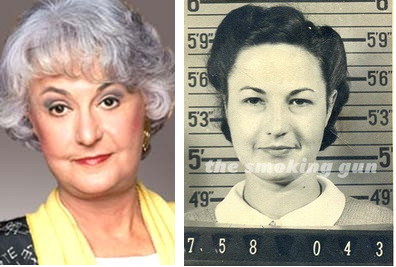 So why would she deny her honorable wartime service? Well it could be a bit of modesty but it also might be residual embarrassment over a minor scandal:

The military records, released in response to a Freedom of Informaton Act request, include a single "misconduct report" filed against Arthur while she was stationed at the Marine Corps Air Station in Cherry Point, North Carolina. That misconduct determination stemmed from Arthur's contracting of a venereal disease, which left her "incapacitated for duty" for five weeks in late-1944. As a result, her pay was reduced for that period.
Not particularly scandalous today but at the time it was probably considered quite shameful. And it's a shame that that kept her from getting the recognition she deserved.
Study: Money Does Not Buy Happiness
But being richer than your neighbors does:

He said: 'Simply stated, the happiness- income paradox is this: at a point in time both among and within countries, happiness and income are positively correlated.
'But, over time, happiness does not increase when a person's income increases.'
10 Fascinating Mysteries Solved by Photos
Ghosts, John Does, naked JFK, and the edge of Cone crater.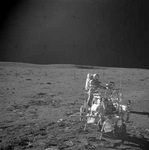 The Army Wants to Give All Soldiers Smart Phones
Makes sense to me. Given all the money in the defense budget giving every soldier say an android with so many minutes per month seems like a pretty small expense that could pay off in a lot of ways.

Currently, they're distributing smartphones to soldiers in specialized training programs, and plan to begin field testing with smartphones in February. Besides the gathering and distribution of these devices, other challenges include ruggedizing the devices, and providing secure networks for soldiers to use. But if all goes well, widespread use of these phones could happen as early as next year.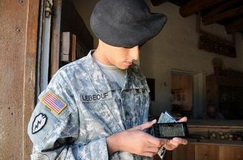 How Do You Land a Chopper on a Near-vertical Slope
Well if you're a pilot extracting SEALs in Afghanistan, you half-land very carefully.

Kate Gosselin: Whiny Bitch
So I saw the episode of Sarah Palin's Alaska where she goes camping with Kate and her children, and wow - it did not disappoint! Kate was a whiny bitch the entire time and seemed determined to be unhappy and have a miserable time. She's such a negative person that there's got to be some kind of chemical or mental issue up with her. If she had been attacked and eaten by a bear during the trip, I think I would have pretty much neutral about the whole incident.

The 007 Guide to Men's Fashion
Even almost half a century later there's still a lot of fashion lessons that guys can learn from James Bond.

Throughout Dr. No, Sean Connery wears five unique tailored ensembles. Each outfit is simple, classic and worthy of imitation. The idea was to put Bond in suits that were distinctly British, but keep things simple because a secret agent should never stand out. Yet because of this simplicity, the clothes still look fresh today.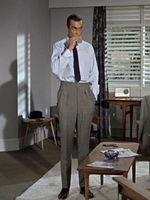 WTF Germany
Why is it always poop and pee with the Germans?

A Real Man's Gift: The Make Your Own Axe Kit
For just $140 you get a hand-forged 6-inch blade, two 20-inch handles of hickory, wedges, and a sense of self-satisfaction every time you chop a piece of wood.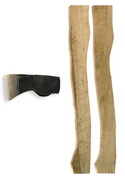 Top Five Worst Sets of Boobs in Hollywood
Too bad you can't average out Victoria Beckham and Keira Knightley. And yeah Drew B. is looking a little saggy these days. Maybe a better bra would help.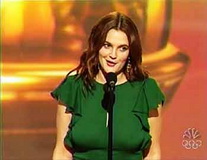 The Yahoo AoSHQ group. You know the way.
Tonight's post brought to you by Frog and Toad keeping it real: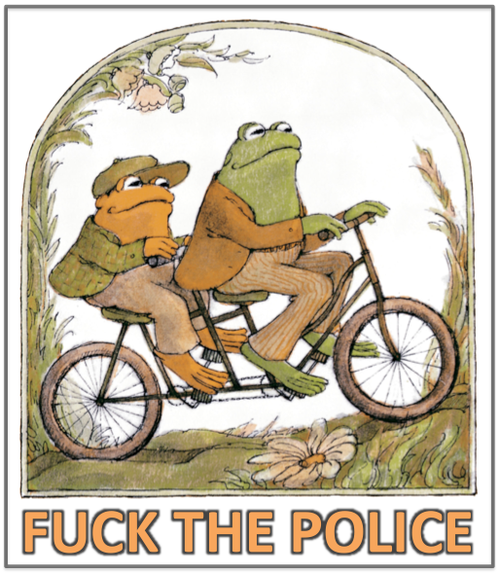 Notice: Posted by permission of AceCorp LLC. Please e-mail overnight open thread tips to maetenloch at gmail. Otherwise send tips to Ace.

posted by Maetenloch at
09:45 PM
|
Access Comments