« HBO Releases Game of Thrones Featurette
|
Main
|
Obama Begs Supporters to, Uh...Support Him »
December 07, 2010
Overnight Open Thread
Good evening all M&Ms.
There's an upcoming Chicagoland Moron Meetup this Saturday:
Noon - ? on Saturday, Dec. 11 at the Tilted Kilt 6320 ROUTE 53, Woodridge, IL 60517
Is it me or did it get less coverage than usual this year?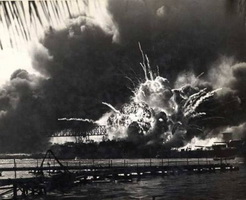 Plus genghis points out this article on William Clothier, one of the dwindling number of Pearl Harbor survivors.

William Clothier was a 20-year-old Marine private aboard the battleship USS Nevada when Japanese torpedo planes and dive bombers attacked Pearl Harbor on Dec. 7, 1941.

The Burien man, now 89, remembers that he and a buddy were preparing to attend church on shore, hoping to meet "a better class of girls" than those who frequented the Black Cat Tavern in downtown Honolulu. He said it was a bright, beautiful Sunday morning, just before 8 a.m., when explosions shattered the quiet.

"One day you're going to church, and two hours later you're walking with blood on your feet and all your friends are dead," Clothier recalled.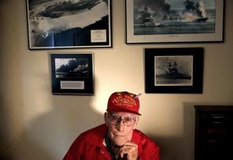 A Look Back: December 7th, 1960
Fifty years ago people were talking about Russians in space, education reform, Governor Brown and Congressman Udall. Somethings never change I guess. [click on the image to see it full-size]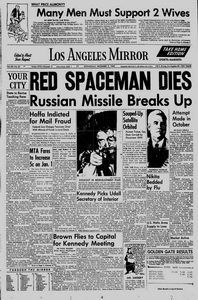 Terror Front MPAC Trains 2,200 TSA Workers in Special Screening Rules for Muslims
Including how to handle korans correctly. And if Muslim women need to be specially screened in private, shouldn't non-Muslim women (and little girls) get the same privilege? Infuriating.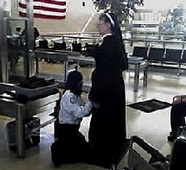 Retro Ace: Thoughts On The Firestorm Over Iraq [Dec. 7, 2006]
Ace's thoughts on the war in Iraq four years ago, back when the conventional wisdom was that it was a lost cause. Overall I'd say his analysis was right on - and the media and pundits pretty much all got it wrong. Of course now that it's clearly a victory, they'd all like to forget about it too.
On Assange and 'Swedish Rape'
Apparently Sweden is one of the rapiest countries in Europe. But a lot of this may be due to the fact that Swedish rape laws are far broader than anywhere else in the world:

"Swedish rape" appears to be a different animal than rape as we know it in most places in the world. It includes murkier issues of consent given and then withdrawn as the act is in progress due to such things as non-condom use. It's also the case that the conviction rate for rape in Sweden is only 10%, and so if Assange believes he'll be found not guilty, this may have a very good basis in fact.
And guess who's trying to bail Assange out of jail in Britain.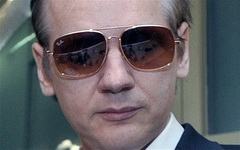 Forget Hobo With a Shotgun - now there's Ticked Off Trannies with Knives
And it seems to be exactly what it promises. GLAAD hates it so it's got that going for it.

The Education Gap in the Pews
In a turnabout people with college degrees now attend church more than those without.

That has now reversed: Today 34 percent of college graduates attend weekly religious services, compared with 28 percent of moderately educated Americans, said the report, which was jointly issued by the NMP and Center for Marriage and Families at the Institute for American Values.
And then there's this:
Many highly educated Americans might have "progressive views on social issues in general," said Mr. Wilcox, but "when it comes to their own lives, they are increasingly adopting a marriage mindset and acting accordingly.
Progressivism for thee, but not for me?
The Special Forces Watch
Titanium case, powerful LEDs, USB interface, and it can detect counterfeit money AND body fluids.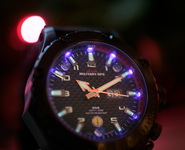 Finally: How To Properly Fold A Fitted Sheet
Plus here's how to quickly fold a shirt.

The Yahoo AoSHQ group. You know the way.
Tonight's post brought to you by Pizza Day: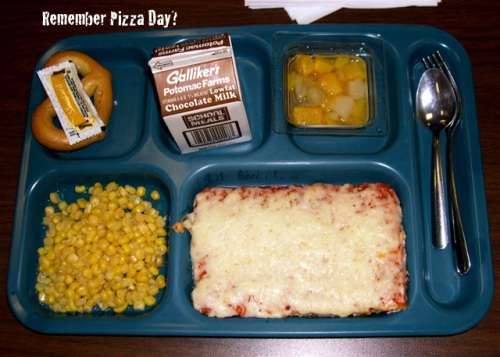 Notice: Posted by permission of AceCorp LLC. Please e-mail overnight open thread tips to maetenloch at gmail. Otherwise send tips to Ace.

posted by Maetenloch at
09:13 PM
|
Access Comments