« Wikileaks Revelation: Obama's Middle East Experts Don't Really Understand Middle East, Arabs
|
Main
|
Top Headline Comments 11-30-10 »
November 29, 2010
Overnight Open Thread
Remembering Leslie Nielsen and Police Squad
After Airplane! but before the Naked Gun movies Nielsen starred in a short-lived Abrahams/Zucker TV series called Police Squad. It only ran for 6 episodes in 1982 before being cancelled but it was so popular on videotape that it was eventually made into the Naked Gun movies. So here's a little taste of what was one of the funniest, shortest TV series ever.
And in case you were wondering how Nielsen got cast in Airplane! in the first place, well this is how:

According to Hollywood legend, the Zucker brothers and Abrams wanted Nielsen for Airplane!, but wondered if he would take the job--skewering the type of character that had been his bread-and-butter for decades. They invited him to lunch at a Mexican restaurant in Hollywood; a farting contest ensued and the producers knew they had their man.

And here's Nielsen's screen test for Ben Hur:

Wha - too good for jackal hunting?
Hauser's Law: Why 19% of GDP is the Most Government Can Expect
Someone - I forget who -mentioned this in the comments a few nights back and I meant to follow up on it. Hauser's Law is an observation by Stanford professor Kurt Hauser that no matter what the top marginal tax rate is on individuals, the government's actual tax revenue always tends to hover around 19% of GDP.
Which is why Obama's plans to boost tax rates on the 'rich' are unlikely to actually bring in any more tax revenue. When marginal rates go high people just devote more time and money to sheltering their income instead of more productive investment. The government would be better off lowering tax rates and taking 19% of a larger pie. But that might let a rich person to get more than a poor person - and so no Democrat will ever vote for that.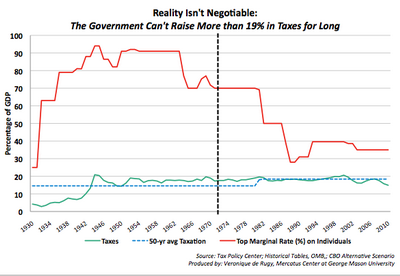 The 'Sexiest Man Alive' Over the Years
Luckily the years tend to be kinder to men. Well except maybe Val Kilmer.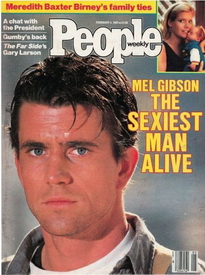 Where the Unibrow Reigns
While women in the West spend money and time to get rid of their unibrows, in Tajikistan they're considered fashionable. So much so that unibrow-impaired women there actually use an herbal paste to fake them. Hmm there might be some money in international eyebrow arbitrage.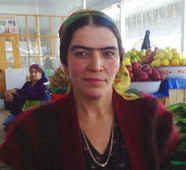 Why Gold Is the Perfect Element For Money
Here chemical engineer, Sanat Kumar, goes through the periodic table and explains why gold was pretty much the only logical choice for metal-based money. Silver and platinum were all contenders but silver tarnishes and platinum's melting point is too high for primitive furnaces. So gold it had to be.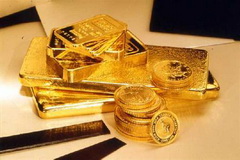 FML - Finding Out Bio-mom is a Bearded Hermaphrodite
Or what Richard Lorenc calls last month.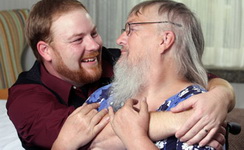 Russian Sniper Rifles
Here's a collection of photos of Russian sniper rifles from WWII to now. Of course many of these are what US forces would consider to be sharpshooter rifles rather than true sniper models. Below is the Rusky version of the Barrett .50 caliber.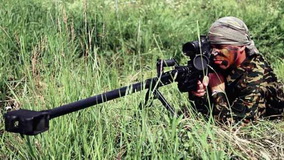 Sleeping Kitteh, Hidden Kitten
Yep, it's kittens all the way down.

The Yahoo AoSHQ group. Bla bla bla. And don't forget about the Job Bank.
Tonight's post brought to you by videodiscs: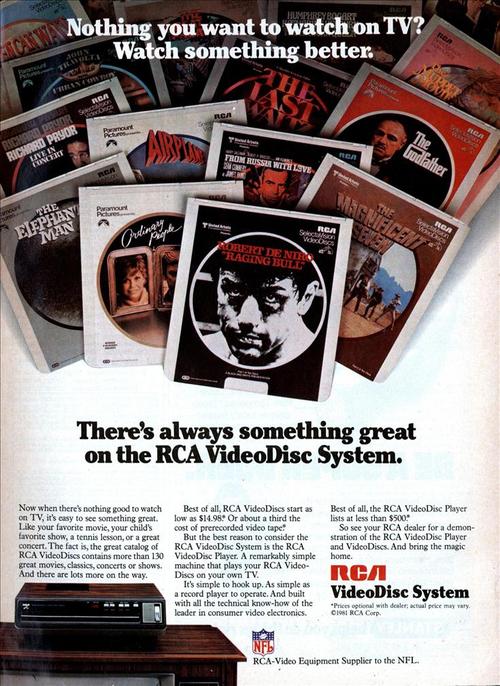 Notice: Posted by permission of AceCorp LLC. Please e-mail overnight open thread tips to maetenloch at gmail. Otherwise send tips to Ace.

posted by Maetenloch at
09:19 PM
|
Access Comments