« No Olbermann News Here - Move Along Now [Journolist]
|
Main
|
Leslie Nielsen, Dead at 84 [rdbrewer] »
November 28, 2010
Overnight Open Thread - A Return to Sanity
Welcome all to the post-Thanksgiving shame spiral. Don't worry - the fumigators are coming tomorrow morning to get rid of all the bedbugs and clear out the openblogger uh, scent aroma.
Welcome To The United States Of Obesity
Mississippi is still the fattest state in the country. And after stuffing ourselves over the recent holiday food binge I doubt the current standings have changed much.
Interesting that Colorado and Utah are the thinnest states. I would suspect that maybe elevation had something to do with it but then how do you explain New Mexico and Wyoming? Maybe it's just cooking styles and activity levels.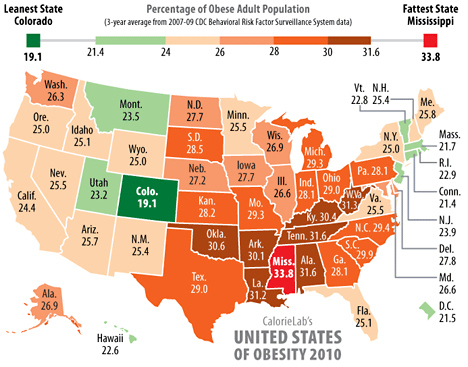 Speaking of eating - What Would Your Body Taste Like To A Cannibal?
Take the quiz and find out. Mmmm long pig - tastes like pork!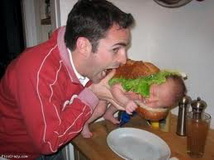 RIP Leslie Nielsen. And Don't call Him Shirley
He died tonight in Florida from pneumonia. He was 84 years old. (thanks to CDR M Editor)

Number of the Week: 492 Days From Default to Foreclosure
Currently the average borrower in foreclosure hasn't made a mortgage payment in 492 days - nearly a year and a half. Assuming they're still living in the houses that's a lot of free rent. Of course in a lot case banks have decided that letting people stay is better than evicting them and having an unmaintained empty house.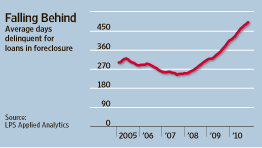 Best Interception of the Year
But sadly it couldn't save OSU who still lost to OU.

The US City With the Most Attractive Residents Is ....
Charleston, South Carolina followed by San Diego, Savannah, GA, Miami and Salt Lake City. Ugliest cities were Memphis, Baltimore and Philadelphia.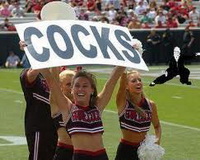 Top Ten Acts Dissed by the Rock and Roll Hall of Fame
And there's some big name bands here. KISS sold a lot of records, are universally recognized, and are currently enjoying a resurgence of sorts...and yet no love from the Hall.

Classic Frat Dudes
I'm pretty sure I went to school with some of these guys. We usually tried to keep most of the joke pictures off the chapter portraits but some always managed to slip in which meant we had to listen to complaints from the older alumni whenever they came to visit. And unhappy alumni = fewer donations = less beer.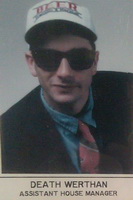 Freaks, Geeks, and Upperclassmen
A scientific study confirms every suspicion you ever had about high-school dating. Although it is a surprise that senior girls are even worse off for intra-school romance than freshman boys.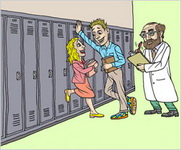 Epic Kitteh Vs Kitteh Vs. Crow Battle
With an appropriately epic soundtrack apparently from the Predator soundtrack. And yeah RDB already posted this in teh headlines.

Weekly AoSHQ Commenter Standings
Top 10 commenters:
1 [454 comments] 'CDR M' [63.73 posts/day]
2 [428 comments] 'CoolCzech'
3 [367 comments] 'Chris in Va'
4 [335 comments] 'Editor'
5 [328 comments] 'logprof'
6 [302 comments] 'chemjeff'
7 [292 comments] 'Kratos (Ghost of Sparta)'
8 [274 comments] 'buzzion'
9 [273 comments] 'Oldcat'
10 [268 comments] 'toby928▒'
Top 10 sockpuppeteers:
1 [165 names] 'Chris in Va' [23.16 unique names/day]
2 [91 names] 'fluffy'
3 [80 names] 'kbdabear'
4 [52 names] 'andycanuck'
5 [43 names] 'CoolCzech'
6 [34 names] 'The War Between the Undead States'
7 [30 names] '18-1'
8 [29 names] 'logprof'
9 [28 names] 'Wyatt Earp'
10 [25 names] 'Blackford Oakes'
11 [20 names] 'CDR M'
The group. Yeah.
Tonight's post brought to you by Maureen: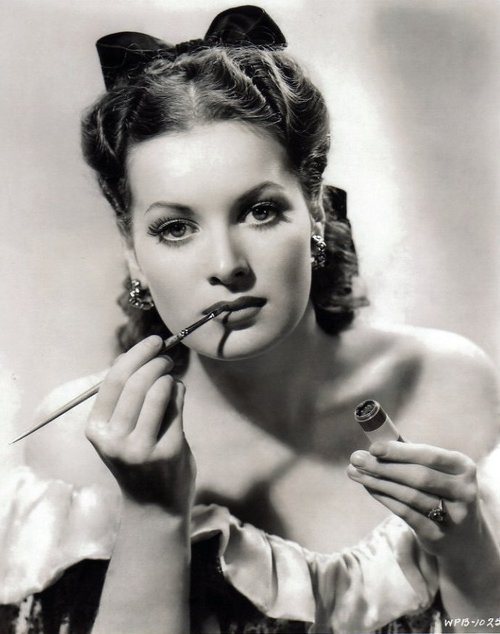 Notice: Posted by permission of AceCorp LLC. Please e-mail overnight open thread tips to maetenloch at gmail. Otherwise send tips to Ace.

posted by Maetenloch at
09:45 PM
|
Access Comments