« DeMint Fanbois Unite!
|
Main
|
As a Californian... (an art thread) »
November 17, 2010
Overnight Open Thread
Quite Possibly The Greatest Video of All Time
And also the most insane. Who came up with the idea for the turtle man? And how come I never saw this video until now?
I must have watched it at least 10 times so far and now I feel like I'm going crazy in the coconuts. But it's a happy crazy with a good beat.
TSA Workers To Unionize
The Federal Labor Relations Authority has decided that TSA workers will be allowed to vote on union representation. Despite the fact that the law establishing the TSA explicitly does not allow them to join a union. Wow, it's like laws don't even matter anymore.
[what do you know - I picked a random photo of a TSA employee scanning an old man and it turns out that the man is moron jcjimi's father - beats me how it ended up on google]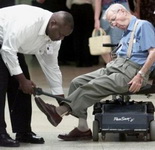 An Interview With Berkeley Breathed
Sigh. I miss Bloom County.


Gerhard Schröder: Lying Cockholster
In 2002 he swore to Bush that he would back the invasion of Iraq. But a few months later during the German elections he ran on anti-Americanism, denounced any threat of force, and his Justice Minister compared Bush to Hitler. Now he's owned by Gazprom and Putin. But of course Bush is still the devil.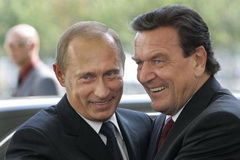 Really Bad Soccer
Yeah I know you hate soccer. But here's 26 seconds of some amazing soccer suck.

Gandhi Wasn't So Great
This is probably worthy of a complete post but suffice it to say that Gandhi is one of those historical figures that the closer you look at, the less appealing he becomes. He did have courage and on the whole improved the lot of the Indian people. But he was also quite flawed and willing to let millions die if necessary to uphold his pacifistic ideology. He wasn't blood-thirsty necessarily but more blood-indifferent. He may have been willing to give his life for pacificism but he was also quite prepared to see millions of Indians be slaughtered by Muslims or Japanese rather than raise a hand in self-defense.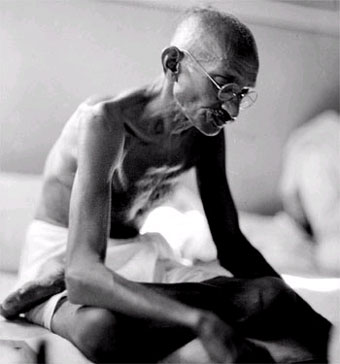 History of the Slurpee
Thanks to Omar Knedlik's happy accident back in the 50's we're all able to enjoy our slushy beverages. And I always wondered what the distinction was between an ICEE and a Slurpee. I've tried most of the flavors, but my favorite is still the Coke original.

Cajun Kitteh Vs. Cajun Gator
Wait - are gators even smart enough to be scared? Maybe he just decided that the kitteh would taste like hair and scratching.

Smart People Stay Up Late and Sleep Late
But only morons appear on the ONT. Well...unless there are some slumming posers among us.

"Daddy, daddy - What's That Walrus Doing?"
Well honey, he's uh, scratching his, uh....hey - let's go buy something at the gift shop.

Tonight's post brought to you by the jokester: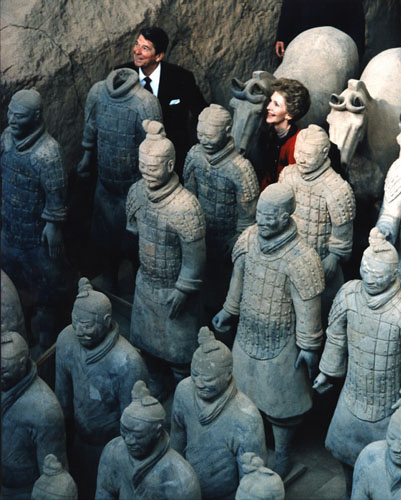 Notice: Posted by permission of AceCorp LLC. Please e-mail overnight open thread tips to maetenloch at gmail. Otherwise send tips to Ace.

posted by Maetenloch at
09:43 PM
|
Access Comments