« Olbermann Back On The Air Tuesday Night
|
Main
|
The Walking Dead: Episode 2 "Guts" »
November 07, 2010
Overnight Open Thread
In case you haven't guessed tonight's theme is Meat!
But first a short film that will explain the importance of meat and meat accessories...

And we eat a lot of meat. In fact we're almost the world champions in meat consumption at nearly 270lbs per person per year. So who eats more than the US? Australia? Nope. Germany? Nope. England? Nope.
It's tiny little Luxembourg where they manage to eat 300lbs per capita each year. It's time we close the meat gap. That or start intercepting meat shipments headed towards the Duchy.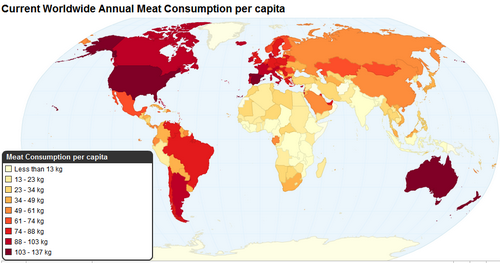 So You've Been Kicked Out of Congress - Now What?
What kind of benefits does an ex-Congressman qualify for? Well you won't generally qualify for unemployment but you will get a pension and health insurance if you've been in office for more than 5 years. Less than 5 years? Well you'll still qualify for COBRA.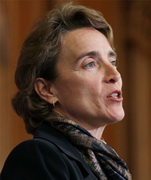 The Teachers Union Is Never About The Children

As I have written before, the teachers union are like any other union - they're out for themselves, not the children. This story about the union working hard to make sure that children can't check out books tells us all that we need to know about the union.
Yep. Which is why I always vote against anything the teacher's union supports.
Kevin Bacon Statue Made Out of Bacon
Well actually Bacon Bits. And yes the artist satisfied his hunger while making it by consuming a little of the medium. But I'm not seeing too much of a resemblance. (thanks to Slu)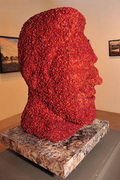 Why I Love The SF Giants' Brian Wilson
Maybe they should let him host SNL. He seems more interesting than the usual vapid celebrity.

The Epic Hailstorm From Georgia
Scary. I once got caught in a freak hailstorm in Los Angeles that was pretty bad and just in the 10-15 seconds that it took to duck under a tree, it still dimpled the roof of my nearly new car. Am I still bitter? Yeah. I am.

Rock Stars - Then and Now
Sometimes there's a price to pay for the rock star lifestyle and the prettier you are the farther you have to fall. Well unless you're Tom Petty or Steve Perry.

Shocker: Rielle Hunter Cheatin' On John Edwards?
Well I guess the National Enquirer would know.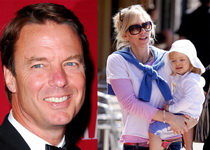 Russian Ladies Want You!
Apparently the pickings among Russian men are so terrible that these guys are considered prime catches. Now imagine how well you would do by comparison. So get your ass to Mars Moscow!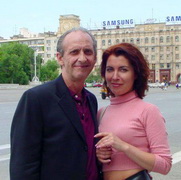 1993 Lincoln Mark VIII With Only 32K Miles For Just $1200
But when you read the description you may or may not still want to buy it. I guess it could be a collectors item of a sort. And steam cleaning technology has come a long way.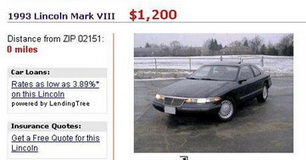 Weekly AoSHQ Commenter Standings
Top 10 commenters:
1 [657 comments] 'logprof' [92.11 posts/day]
2 [532 comments] 'Oldcat'
3 [502 comments] 'The War Between the Undead States'
4 [471 comments] 'Delta Smelt '
5 [457 comments] 'CoolCzech'
6 [444 comments] 'Miss'80sBaby'
7 [437 comments] 'Soothsayer'
8 [422 comments] 'Kratos (Ghost of Sparta)'
9 [414 comments] 'FlaviusJulius'
10 [390 comments] 'toby928▒'
Top 10 sockpuppeteers:
1 [90 names] 'fluffy' [12.62 unique names/day]
2 [70 names] 'logprof'
3 [60 names] 'toby928▒'
4 [50 names] 'Wyatt Earp'
5 [49 names] 'kbdabear'
6 [49 names] 'Chris in Va'
7 [40 names] 'Cicero'
8 [37 names] 'andycanuck'
9 [37 names] 'garrett'
10 [36 names] 'ycblnh'
The group. Yeah.
Tonight's post brought to you by ethical delusions: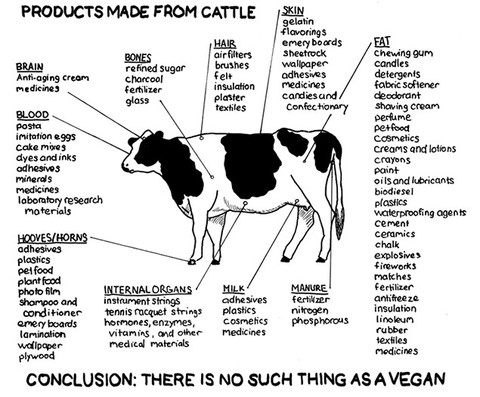 Notice: Posted by permission of AceCorp LLC. Please e-mail overnight open thread tips to maetenloch at gmail. Otherwise send tips to Ace.

posted by Maetenloch at
09:40 PM
|
Access Comments