« Surprise! Bag of Uncounted Ballots Found in CT
|
Main
|
Remarkable Prognostication »
November 04, 2010
Overnight Open Thread
This is from a speech Eisenhower gave on 22nd May 1958 that was carried on WRC-TV. And it's also the earliest known surviving color videotape recording.
The first few minutes are in B&W and then Robert Sarnoff (VP of NBC and later president of RCA) hits the color switch. For being 50+ years old the video quality is amazingly good.

Q: Why Didn't Republicans Take the Senate?
A: The Hispanic Vote
That's what John at Verum Serum says based on Nate Silver's analysis of the states where the GOP lost:

Again, this isn't conclusive but I think it may be suggestive of how Reid in particular won so handily and why we didn't pick up a Senate seat in Colorado or California. In each case, the Democrat received 90% of the Hispanic vote.
...
Some of the people who voted in these elections have parents or family who came here illegally. With 10-20 million illegals in the US, they almost certainly know someone who did. So when the President went on Univision a week before the election and suggested Hispanics should "punish their enemies," I think we have to look at the results and consider the real possibility that they listened.
Crazy Lefty Hate Towards Conservative Women
It's nothing new and Palin wasn't the first to drive the left batshit insane:

From Claire Berlinski's "There Is No Alternative": Why Margaret Thatcher Matters, which I'm halfway through reading and enjoying quite a lot. It's a brisk and witty reminder of what was at stake and how socialism can lead to extraordinary selfishness. It also has plenty of revealing incidental nuggets, as when Berlinski notes the feelings of some of Thatcher's loftier enemies:


When asked why intellectuals loathed her so, the theatre producer Jonathan Miller replied that it was "self-evident" – they were nauseated by her "odious suburban gentility." The philosopher Mary Warnock deplored Thatcher's "neat, well-groomed clothes and hair, packaged together in a way that's not exactly vulgar, just low," embodying "the worst of the lower-middle class." This filled Warnock with "a kind of rage."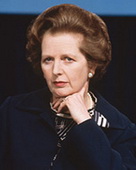 Does Michelle Obama Move Fashion Markets?
Well according to the Harvard Business Review Michelle Obama creates an unprecedented amount of value for the companies that make and sell the clothes she wears. After she wears their outfits their stock prices rise and stay high for days afterward. On the other hand the designer of her inauguration dress has gone bust.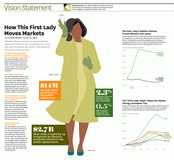 So What Did T. Rex Meat Taste Like?
You might say like chicken but that's probably wrong:

Based on the evolutionary tree, we might speculate that T. rex tasted more like poultry than, say, beef or pork. Its flavor would likely have been closer to that of a carnivorous bird—perhaps a hawk—than a chicken. What does a hawk taste like? It's probably not far off from the dark meat of a turkey but would be more pungent because of its all-meat diet.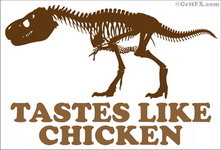 What Does Penn Jillette Do In His Non-Magic Time?
Well he invents sex tubs for teh ladies e.g. the Jill-Jet.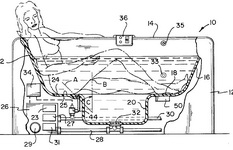 The World According To San Francisco
Click on the image for the full-size version.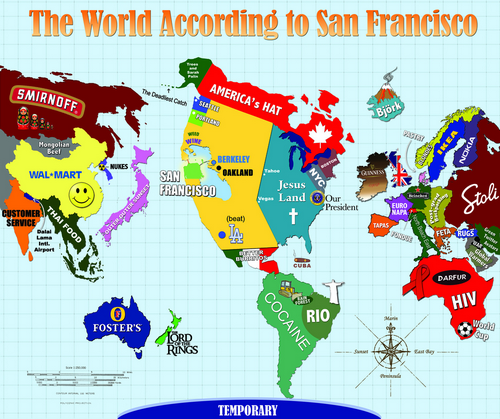 How The Most Awesome Thing In The World Is Made: BACON!
Mmmmmmmm BACON!

Crazy Wheelchair Kamikaze Plunges Into Elevator Shaft And Dies
Stupid and pointless which these days is barely enough to qualify for the Darwin Award. Warning: This video isn't graphic but the guy does die.

Yahoo group. That is all.
Tonight's post brought to you by WTF Japan: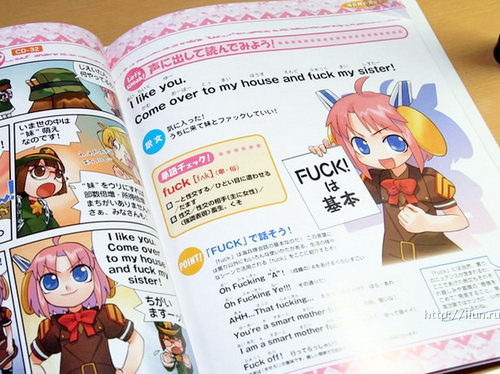 Notice: Posted by permission of AceCorp LLC. Please e-mail overnight open thread tips to maetenloch at gmail. Otherwise send tips to Ace.

posted by Maetenloch at
09:37 PM
|
Access Comments